Careers
Valuing

our people

We are committed to our people and support them to live a happier, healthier and more connected life, in the workplace and beyond.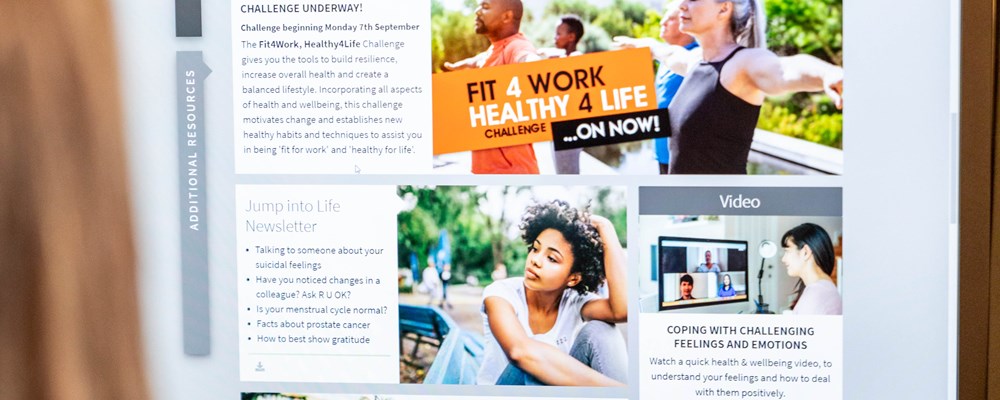 Flexibility to care for you, and your family
Work-life balance means something different to every individual, which is why we are committed to providing employees with flexible and hybrid working conditions which meets their needs.
We are committed to making work, work for you.
A workplace that reflects our community
We know that our work has the greatest impact when it is driven by people with diverse experiences and perspectives.
We continue to strive for an inclusive and diverse workplace that is reflective of the Victorian community that we serve. Whatever your background or field of expertise we'll support you to perform at your very best.
Our partnerships with Australian Network on Disability (AND), Reconciliation Australia and The Equality Institute continue to strengthen our commitment to diversity, inclusion and maintaining a safe and inclusive work environment where all employees are respected, equal, valued and supported.
Time that matters
We give you time away to focus on the people who matter most with four weeks annual leave, personal leave, bereavement leave, generous leave provisions for new parents, adoption leave, jury duty leave.
Parliament of Victoria's 'flexitime' benefit recognises staff that are going above and beyond, and they are rewarded with time off, including banking this time to be used over the holiday period.
Your achievements celebrated
When you excel at your work, initiate new and innovative solutions or go above and beyond to demonstrate our values, you will be recognised for your efforts through our holistic reward and recognition program. We are here to celebrate your wins individually and as a team!
A workplace that supports your health and wellbeing
Your health and wellbeing is integral to your success. We have a range of benefits to ensure your physical and mental health are supported, including:
a dedicated work, health and safety team
an employee assistance program, which provides a 24-hour, free, confidential counselling and support service
wellbeing committee and health and wellbeing portal with a range of activities and resources
health and wellbeing initiatives including flu vaccinations, skin and health checks and optical and eyewear subsidies

Grow professionally and personally
We are committed to developing our people. Whether you're an experienced professional or at the start of your career, our range of professional programs and recognised on-the-job training will assist you to finesse or develop skills to help build your career. Committed to building an agile empowered future-ready workforce, our learning and development framework promotes a positive culture and is designed to inspire you in your role.
To support your development, we provide access to:
flexible in-person and online courses
customised in-house training
dynamic leadership and mentoring programs
individual performance and progression plans.
Interested in joining the team? View our current job opportunities