History of political parties in Victoria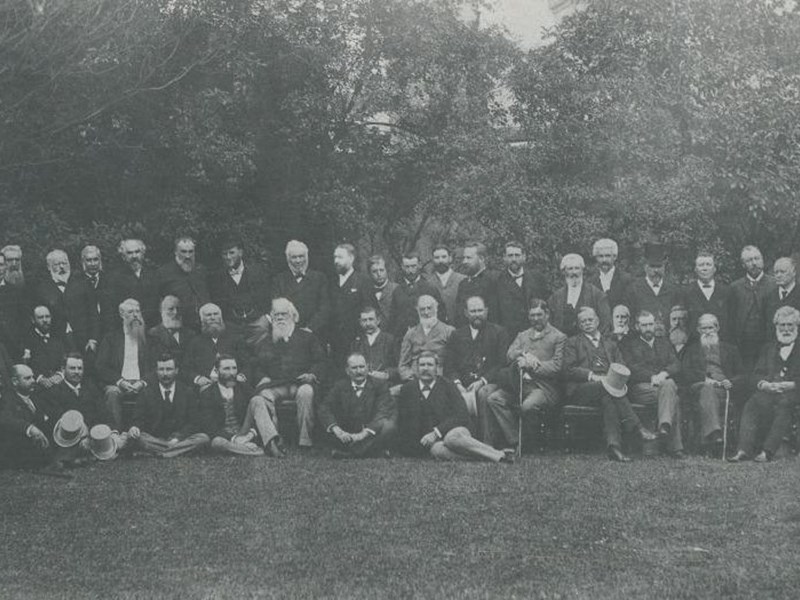 The first Victorian political parties were created in the 1890s. The change from factional to party politics significantly changed how the Parliament of Victoria works.
Factional system
There were no political parties in the Parliament of Victoria for most of the 1800s. Instead, a factional system emerged.
Factions were short-term alliances between groups of members. They were often created with a specific goal. For example, a member might support a minister's bill if the minister supported the member's bill in return. Once both bills became law, the faction would end.
Some factions identified with a political value system, like conservative, liberal or radical. But these were not parties, as the groups were informal and vaguely defined.
The factional system was unstable and unpredictable. For the government to keep power, they needed the support of the majority in the Legislative Assembly. They could easily lose this support when the factions changed.
The government was replaced 29 times between 1856 and 1901, with 19 different men serving as Premier.
Party system
In the 1890s, the first Victorian political party was formed by members elected as representatives of the Labor (or union) movement. These members had pledged to support Labor policy and voted on bills together.
Members of Parliament soon learned the political benefits of always voting along strict party lines. Soon, other political parties were formed. By the 1920s there were three distinct orientations: labour, liberal, and country. The modern Liberal Party emerged in the 1940s, while the National Party emerged from the United Country Party. The Greens Party first contested a Victorian election in the early 1990s.
New political parties continue to form, and many minor parties have won seats in Parliament. Under rules set out in the Electoral Act 2002, to run for election in Victoria political parties must:
have a constitution
have the support of at least 500 people who are on the electoral roll
be registered with the Victorian Electoral Commission.
Regional interests and personality still play a role in Parliament. But generally, the introduction of political parties has made Parliament more stable.