Legislative Council sitting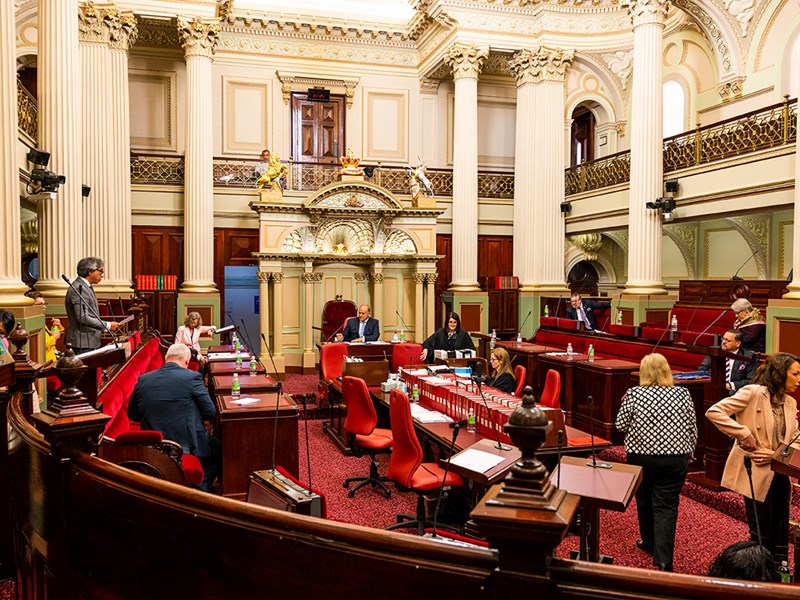 Pursuant to Standing Order 5.12 and an Order of the Council of 2 August 2022, the House will consider a motion of condolence for the Honourable Jane Garrett MLC, placing on record its acknowledgement of the valuable services rendered by her to the Parliament and the people of Victoria as a Member of the Legislative Assembly for the Electorate of Brunswick from 2010 to 2018, Member of the Legislative Council for the Eastern Victoria Region from 2018 to 2022 and as Minister for Emergency Services and Minister for Consumer Affairs, Gaming and Liquor Regulation from 2014 to 2016.
At the conclusion of the contributions on the motion the President will ask Members to signify their assent by rising in their places for one minute.
As a further mark of respect to the memory of the late Honourable Jane Garrett MLC, the House will suspend for the remainder of the sitting day and no further business will be occur.
Read more
Today in the Council
Date and time
Wednesday, 3 August 2022
9.30 am
Location
Legislative Council
Parliament House
Spring Street
East Melbourne
Contact