Keeping contemporary in a changing world
25 January 2023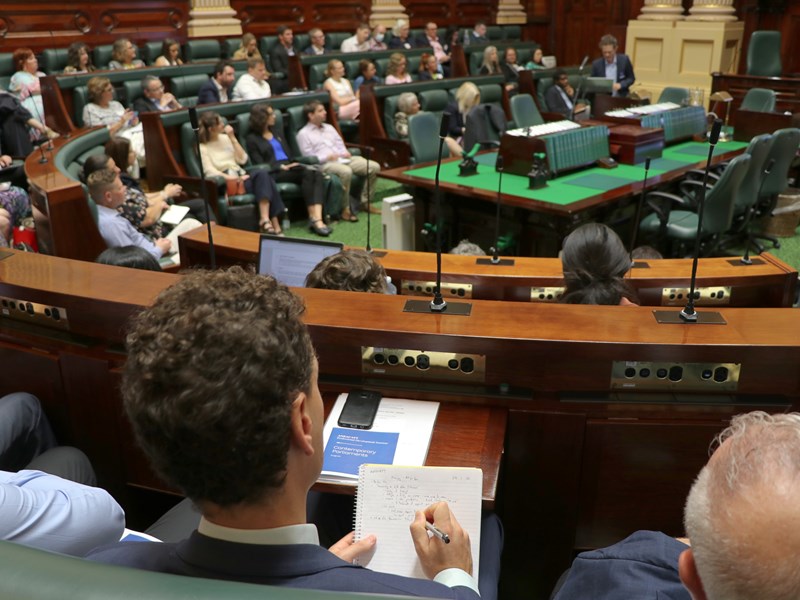 More than 100 parliamentary officers from across the world have gathered in Melbourne to discuss the work of contemporary parliaments.
Clerks, their deputies and nominated staff met to share and gain insights into parliamentary systems and procedure as part of the Australia and New Zealand Association of Clerks-at-the-Table (ANZACATT) seminar.
A key theme throughout the three-days of professional development was balancing tradition and change.
Delegates from Australian and New Zealand parliaments presented on committee processes, supporting members, workplace safety and culture.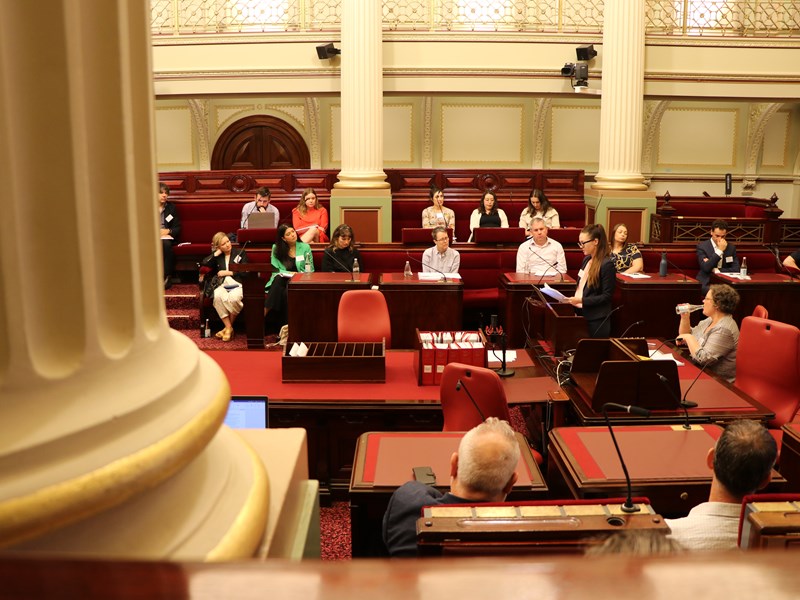 Matters of parliamentary privilege, community and youth engagement and diversity and inclusion also dominated the wide-ranging conversations.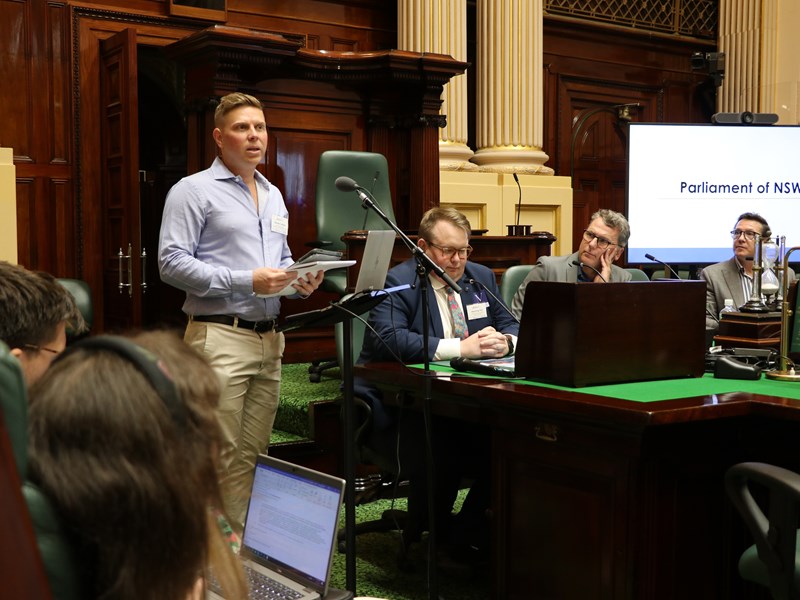 Engaging disadvantaged stakeholders in committee inquiries, and whether English as the primary language of our parliaments accurately reflects diverse populations were explored as emerging challenges.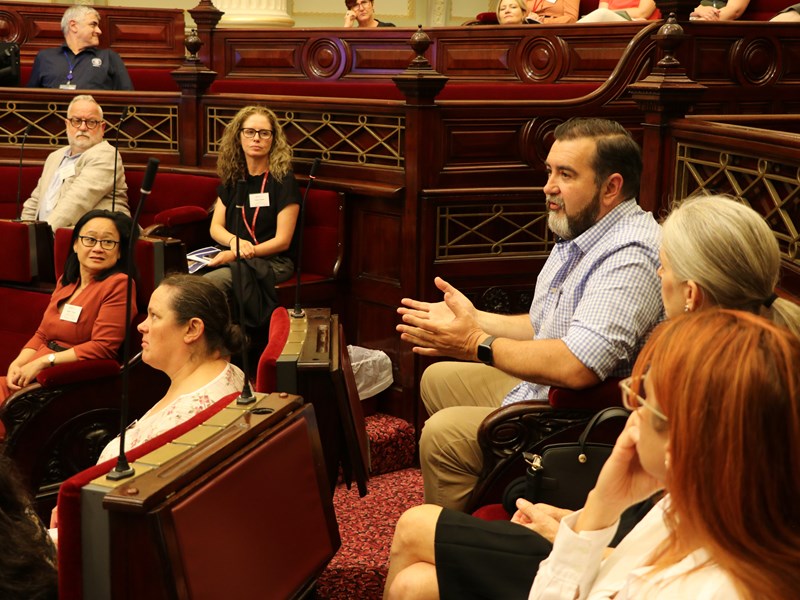 The Demise of the Crown was a recurring subject among overseas jurisdictions as they delivered their yearly reports.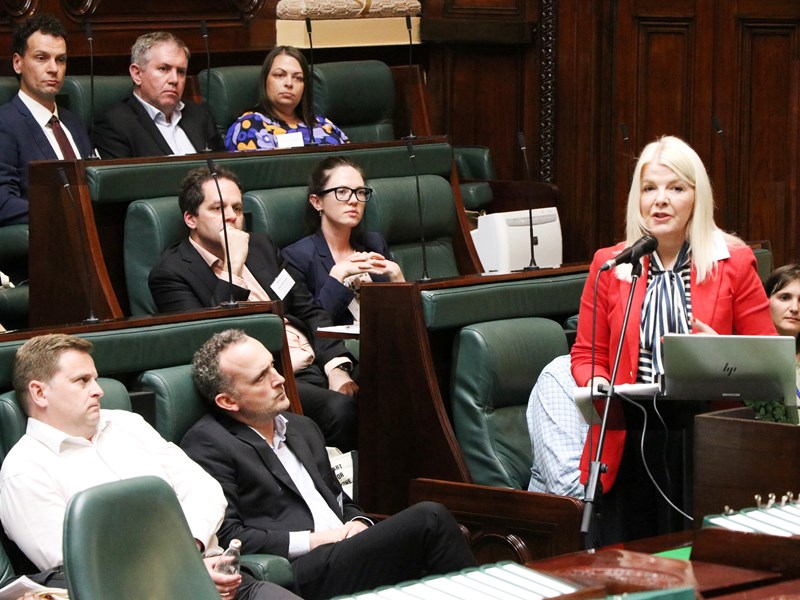 Representatives of Canada, Scotland, Wales, UK House of Commons and UK House of Lords reflected on their direct involvement in the 10 days of mourning which followed the death of Her Majesty Queen Elizabeth II in September 2022.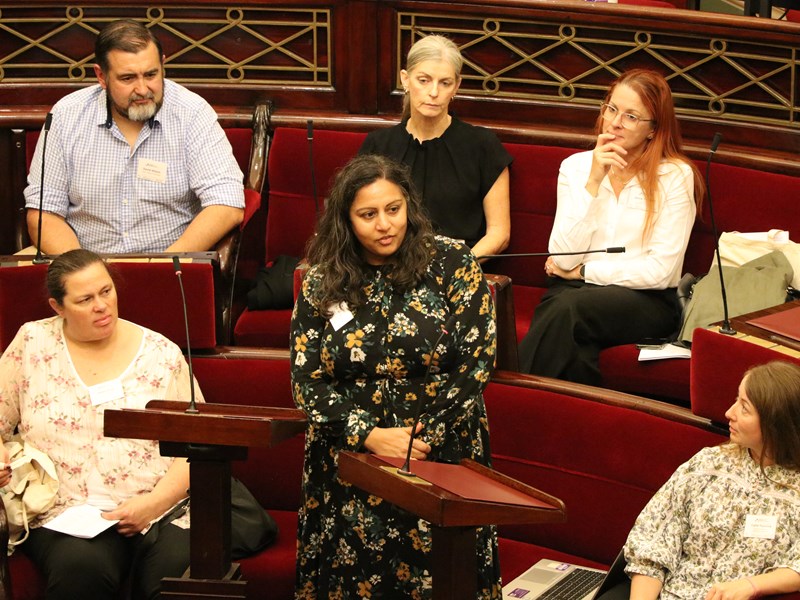 A representative of the American clerks association also provided an update on events in US legislatures.
Attendees heard first-hand from newly elected member of the Victorian Legislative Council Georgie Purcell and re-elected Australian House of Representatives member Josh Burns on induction and first impressions.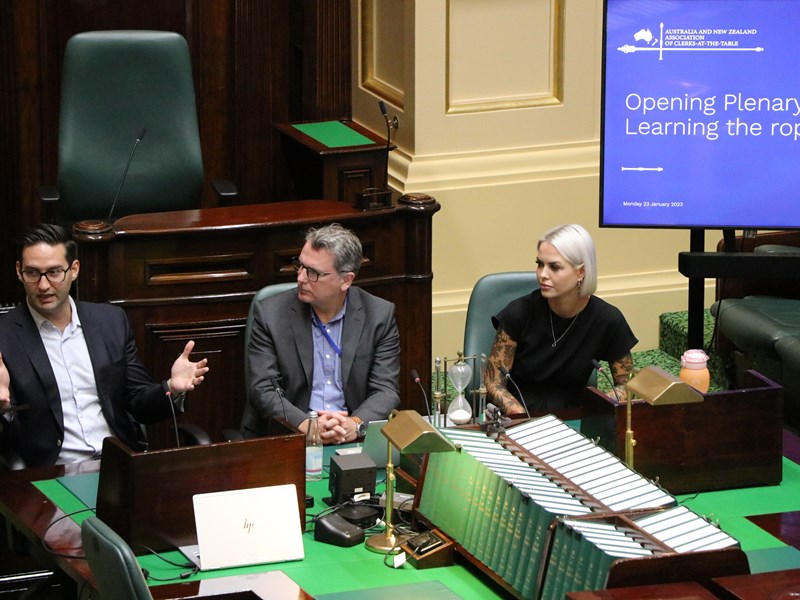 International visitors witnessed local customs including a traditional smoking ceremony on the front steps of parliament, followed by a Welcome to Country delivered by Wurundjeri elder Aunty Joy Murphy Wandin.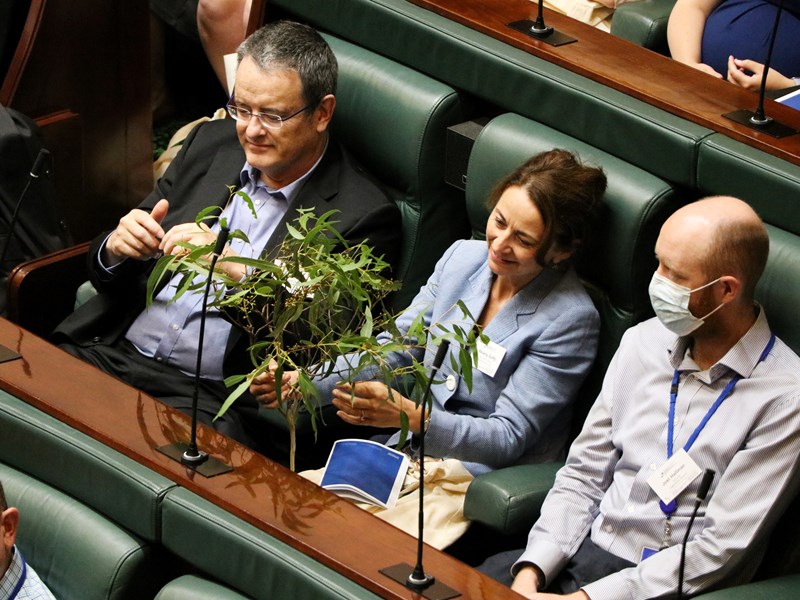 ANZACATT, which was formed in 2001 with parliamentary staff from each house of parliament in Australia and New Zealand is held at the end of January each year.
In 2024 the event moves to the Northern Territory.