Breaking barriers for diverse voices
14 September 2023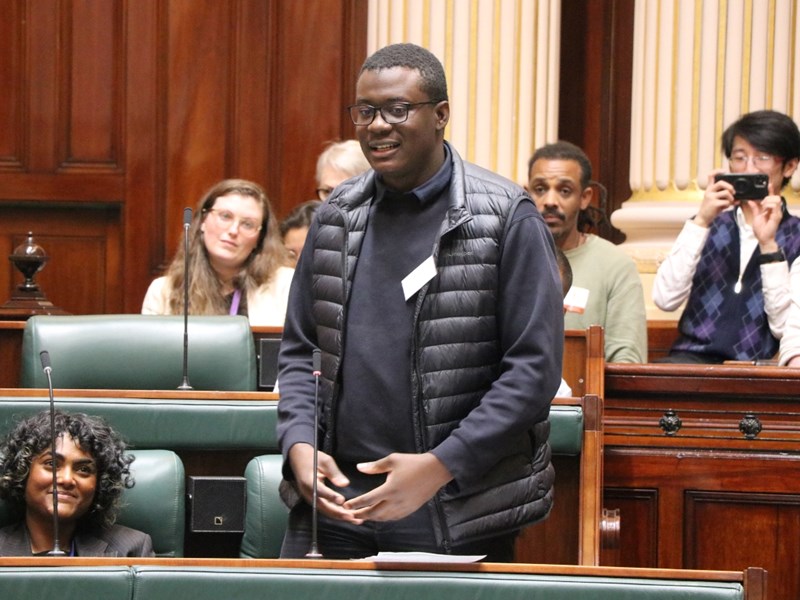 As Victoria's population becomes increasingly diverse, a growing number of young people from culturally and linguistically diverse (CALD) backgrounds are advocating for their voices to be recognised and valued in shaping policies and programs aimed at addressing the challenges faced by the state.
Vietnamese-born Trung Luu, elected to the Legislative Council in 2022 as a Liberal Member for the Western Metropolitan Region, understands this longing to be heard, having arrived in Australia as a young refugee.
'As migrants you still have that inkling that you are not quite part of Australia, even though we are Australians,' he said. 'We grew up here.'
According to Luu, knowing there is somebody in parliament representing you gives you a sense of belonging, that you are part of an institution made up of a variety of Victorians. Having role models is important for young people, he said.
'It is a step forward having someone representing you as part of your community,' Luu said.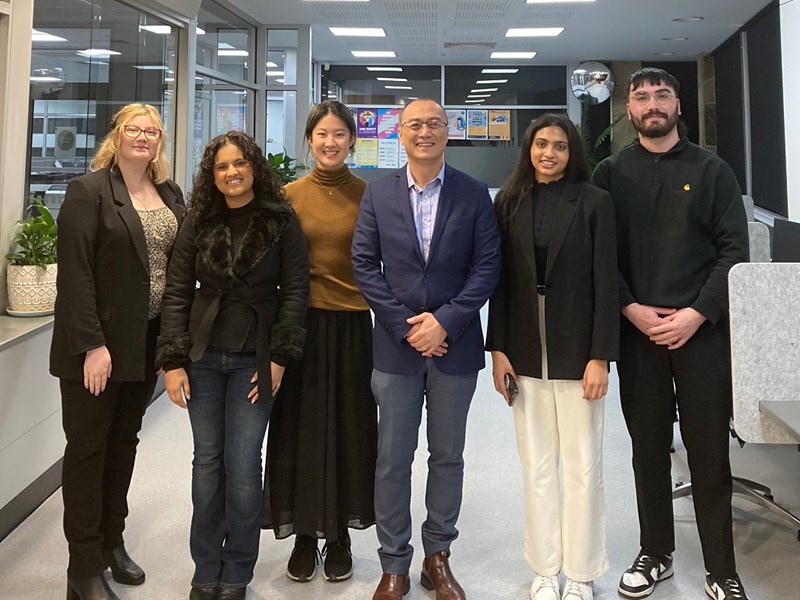 Representation of CALD communities and inclusion was one of the many issues discussed at a recent youth forum held at Parliament House that brought together young people from various regions of Victoria.
Participants emphasised the need for parliament and parliamentarians to engage with young people from CALD communities and to ensure that parliament is accessible to all.
'I think there's a long way to go,' said Dr Samantha Ratnam, Victorian Greens Leader and Legislative Council Member for the Northern Metropolitan Region, one of 20 MPs who attended the youth forum's final report back session.
'I think a lot of us are trying to do everything that we possibly can to create pathways for parliament to be more accessible,' she said.
Ratnam emphasised the need for young people to learn about all the steps in the political process that ultimately lead to decisions in parliament. This can build their trust and confidence in the political system.
She recounted her own experience of growing up in Sri Lanka where politics was a 'place of elites'.
'It was for a small section of people, it wasn't for ordinary people, but it had a huge impact on the ordinary people's lives,' she said.
'You feel like you can't influence who they are or what they do but they materially affect your life all the time and that's a very frustrating feeling to have. We're lucky in a place like Australia our democracy is relatively healthy.'
Regardless of the political system, lack of representation in decision-making can foster a culture of disconnect. Encouraging active participation in political life at the community level can help to overcome distrust.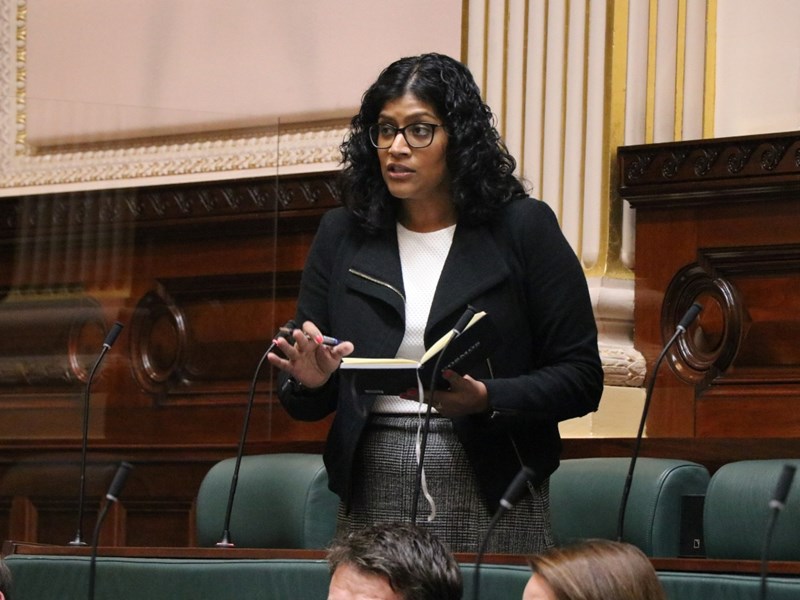 Kat Theophanous, Labor Member for Northcote in the Legislative Assembly, noted that historically CALD communities have taken an active interest in politics and in community level leadership. She believes that communities which are disengaged need more opportunities to find out about our parliamentary and democratic processes to build their trust in them.
'In our education system, we could probably be stronger in learning civics and be provided with a base level of politics and the operations of our democracy,' she said.
Theophanous also highlighted a need to create more opportunities for young people to be involved in leadership, including through parliament.
'It took a lot of pushing myself personally to run for politics and become a member of parliament,' she said. 'Sometimes it takes a leap of faith and drawing from inner strength.'
When visiting schools and community events, Theophanous makes a conscious effort to let young people from diverse communities know about mentoring and work experience opportunities her office offers in the hope of encouraging young people to take an interest in politics and provide them support if it is an area they wish to explore.
'Whenever possible put your hands up to have your voice heard and be involved in the process,' Theophanous said. That includes directly consulting with parliamentarians or participating in a public inquiry that parliament is undertaking.
'I think it's imperative that young voices are in there too and not just on the youth-specific issues but the broader suite of issues that we deal with in the parliament, whether it's healthcare, whether it's transport, whether it's education, whatever it might be, young voices need to be in that mix as well,' she said.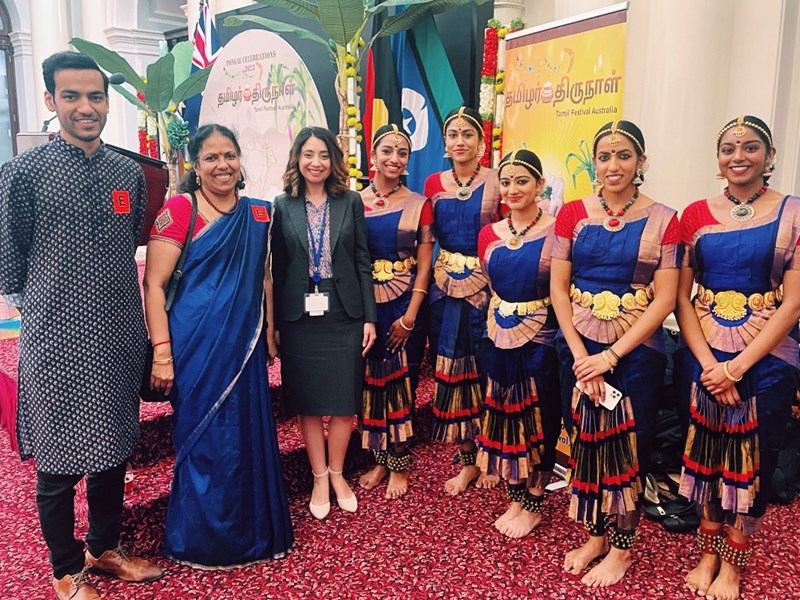 That sentiment was echoed by participants at parliament's youth forum. With a fresh perspective and a determination to effect change, CALD youth are keen to rewrite the narrative surrounding political involvement and representation.
By shattering stereotypes and challenging traditional norms, they want a seat at the table to ensure their communities' concerns are not only acknowledged but also addressed by lawmakers.
About the Author
Kaif Ul Wara
A participant in the Parliament Express program conducted by the Parliament of Victoria in partnership with Express Media. The program provided mentoring and engagement experiences, leading to a series of articles written by young Victorians for the Victorian Parliament's website.