Ash Wednesday and Black Saturday bushfire disasters remembered in parliament
16 February 2023 Ash Wednesday 40th anniversary commemoration
Most Victorians who were alive at the time likely still remember where they were or when they first heard of the disaster which unfolded on the 16th of February 1983.
The Ash Wednesday bushfires killed 47 people in Victoria and 28 people in South Australia.
Outer suburban and regional communities were overcome by flames which consumed more than 2,000 homes and half a million hectares of land.
" 'This devastating day was one of the worst bushfire events in our history,' "

Mary-Anne Thomas, Macedon MP
'While more than 40 years may have passed since that day, the impacts on so many individuals, families and communities still resound,' Ms Thomas said.
'In my electorate of Macedon seven much-loved community members were taken that day and more than 400 homes were razed, including those of many members of the magnificent Mount Macedon volunteer fire brigade.
'I pay tribute to and honour those who died during these horrific events, and I stand alongside all who continue to grieve for what was lost that day.'
Ahead of the 40th anniversary commemoration at the Ash Wednesday Bushfire Education Centre in Cockatoo, Monbulk MP Daniela De Martino also spoke of the impact of the fires on the area she now represents.
'Across the Dandenong Ranges alone over 11,000 hectares burned, 545 buildings were destroyed and tragically, 27 people lost their lives,' she said.
Sadly, 26 years later and almost on the same date, Ash Wednesday was eclipsed by an even deadlier firestorm – Black Saturday.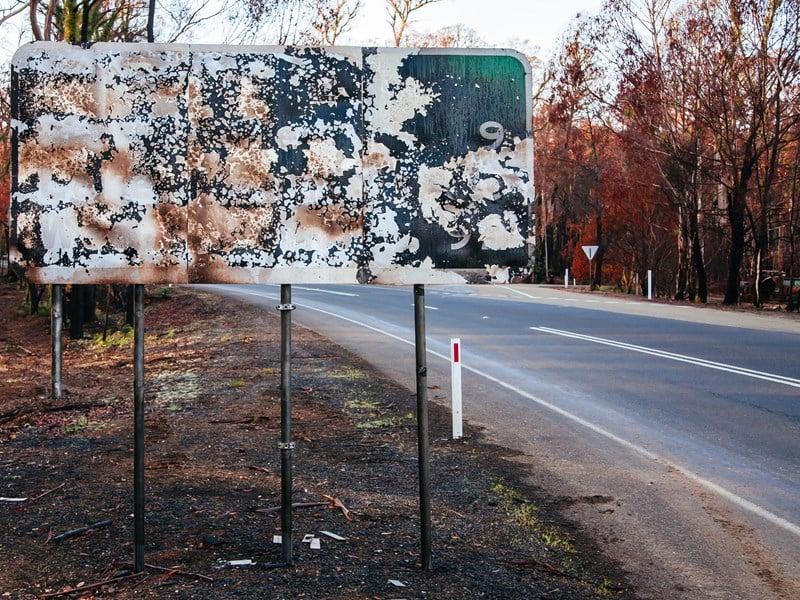 Members of both chambers also took time during the Feb 7-9 sitting week to reflect on the 14th anniversary of the February 7 catastrophe in which 173 Victorians were killed.
'We see the legacy of Black Saturday in the resilience of our Victorian community every day, and our thoughts are with those carrying the scars,' Frankston MP Paul Edbrooke said.
In the Legislative Council Eastern Victoria MP Harriet Shing praised the selfless efforts of volunteers and first responders.
'Bushfires are an increasingly significant risk to life and property across the state, and indeed this anniversary has reminded us of the ongoing risk and the need to assist communities in preparation for the inevitable increase in fires as a consequence of climate change and hotter and drier conditions,' she said.
'To everyone who is grappling with the ongoing fear, anxiety, loss, grief and trauma of these bushfires: we see you, we acknowledge you, and we continue our work to protect and recognise you.'
Southern Metropolitan MP David Davis echoed the sentiments of Ms Shing as he acknowledged the lingering impact of bushfire disasters.
'Many of us who were active in public life at the time remember the terrible impact and remember the terrible sense as you went into those towns and saw the damage that had been done, the lives that had been impacted so dramatically, and still there is significant resonance from those times,' he said.
You can read the full members' statements in Hansard.