Parliament in purple for King's Coronation
8 May 2023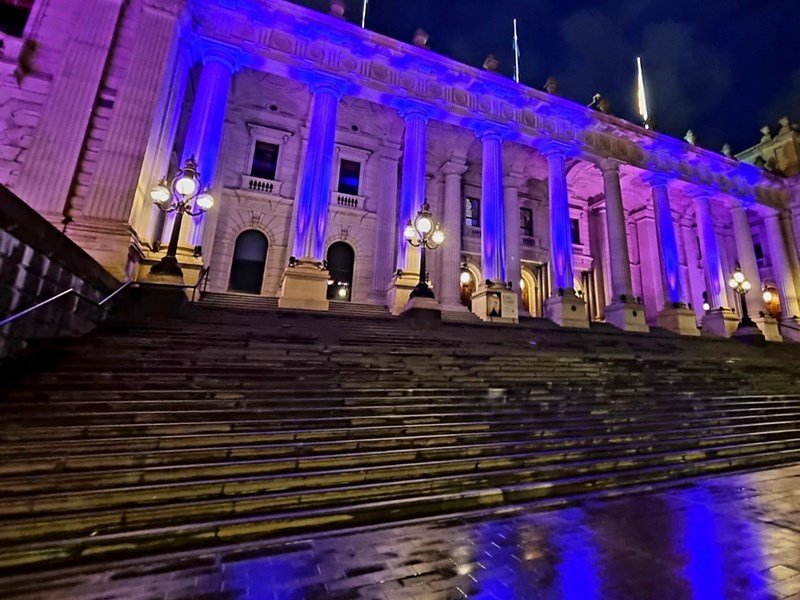 To honour the Coronation of His Majesty King Charles III and Her Majesty The Queen Consort, Parliament House was lit up in purple on 6 and 7 May.
Landmarks across Melbourne, including Flinders Street Station and Old Treasury Building, took part in the official tribute.
Decoration of public buildings on such occasions has been a time-honoured tradition in Melbourne, including past coronations many decades ago.