The Mace gets a makeover
15 December 2022
The Legislative Assembly's ceremonial Mace has been updated for a new era.  
Master goldsmith Chris Sherwin has replaced the 'Es' on the Mace with 'Cs', in recognition of our new monarch, King Charles III.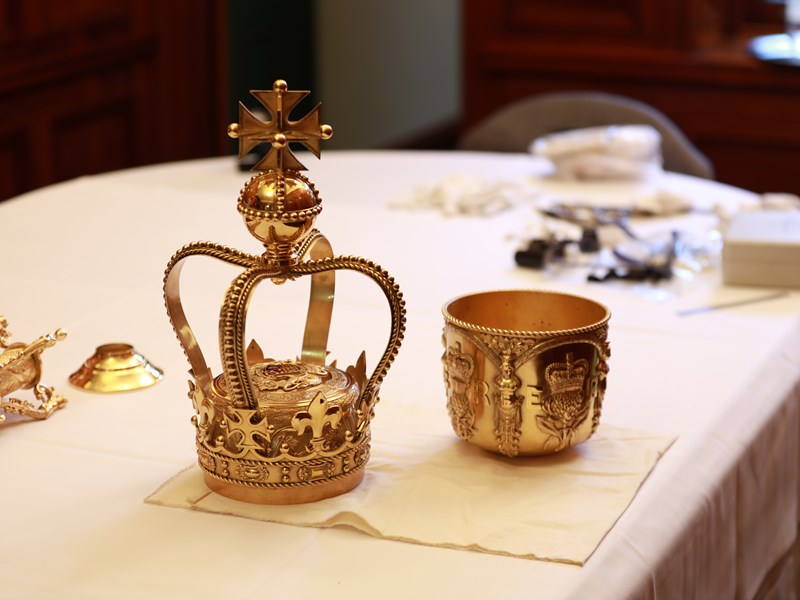 Originally a medieval weapon, the Mace now symbolises the authority of the Speaker. At the opening of each day's proceedings the Speaker is escorted into the Chamber by the Serjeant-at-Arms who carries the Mace, which is placed in a bracket on the central table and remains there while the Assembly meets.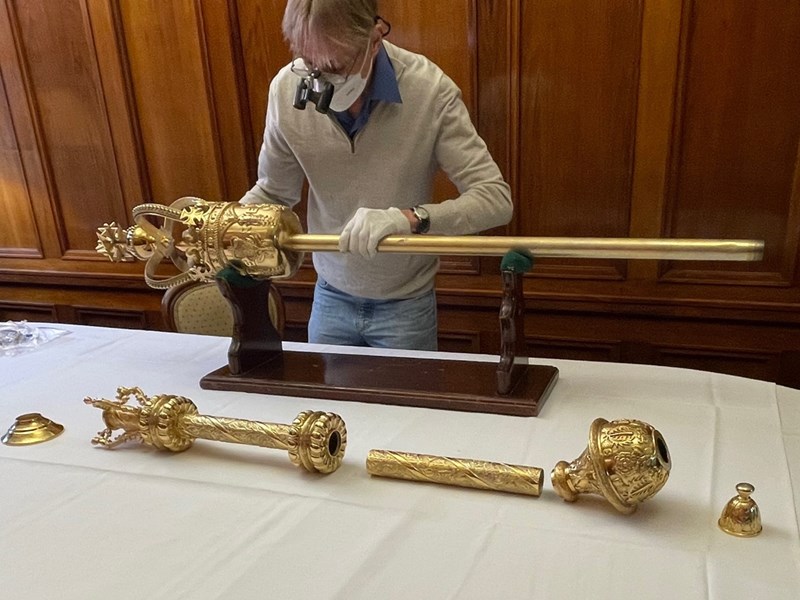 It's been so long since the Mace has had any work done on it that no one quite knew how to disassemble it. The goldsmith first managed to dismantle the Mace into its component parts. He then fabricated a new collar section to fit some extra engraving.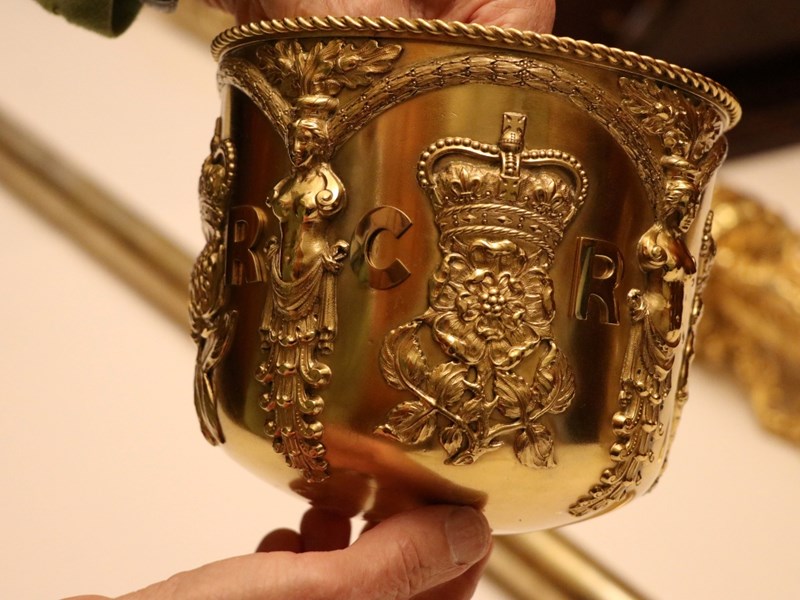 By tradition, the name of every Speaker of the Legislative Assembly is engraved on the Mace. The current work will see the names of our three most recent Speakers included and the the new collar will allow for the names of many future Speakers to come.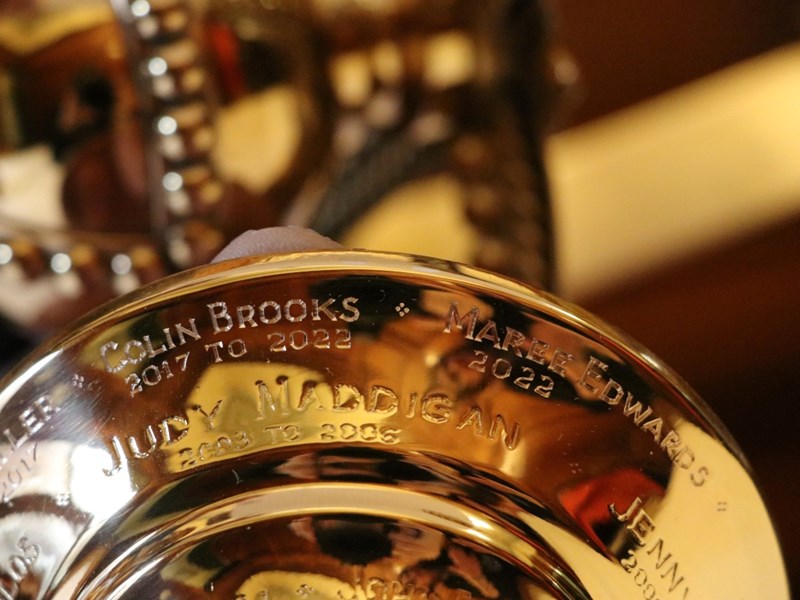 The Mace is 1.52 metres long, weighs more than eight kilograms and is made from solid silver with gold plating. It was made by Kilpatrick & Co. in Melbourne in 1901. It's the Victorian Parliament's third Mace, with the second having gone missing in 1891.