Pacific parliamentary partnerships celebrated
8 July 2022
A meeting room in the Parliamentary Precinct has been named the Davui Room in honour of twinning partnerships established between the Victorian Parliament and the Parliaments of Fiji, Nauru and Tuvalu.
A naming ceremony was conducted by Legislative Council President Nazih Elasmar, Legislative Assembly Deputy Speaker Maree Edwards and Speaker of the Fiji Parliament Ratu Epeli Nailatikau during a conference attended by parliamentary representatives from Australia, New Zealand and Pacific Islands.
"Davui in the Fijian language stands for the conch shell that is used widely in the Pacific to call people together," said Maree Edwards.
"And so it will be that in the Davui Room people will be called together to discuss significant issues being considered by our parliament and its committees."
The ceremony included a cultural performance by local Fijian group Bula Meke.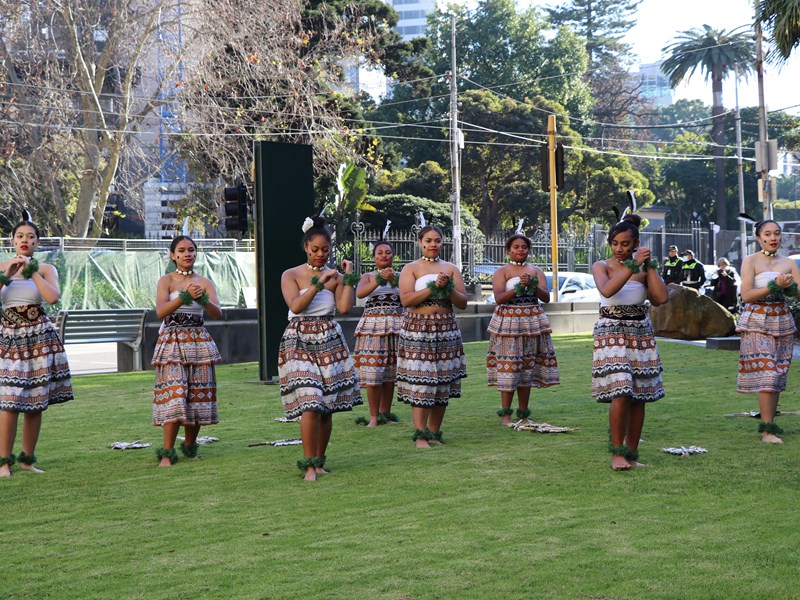 Members of the Fijian Community Association Victoria also attended. The name of the room was chosen in consultation with the community association.
The Davui Room features an artwork by Fijian artist Rusiate Lali.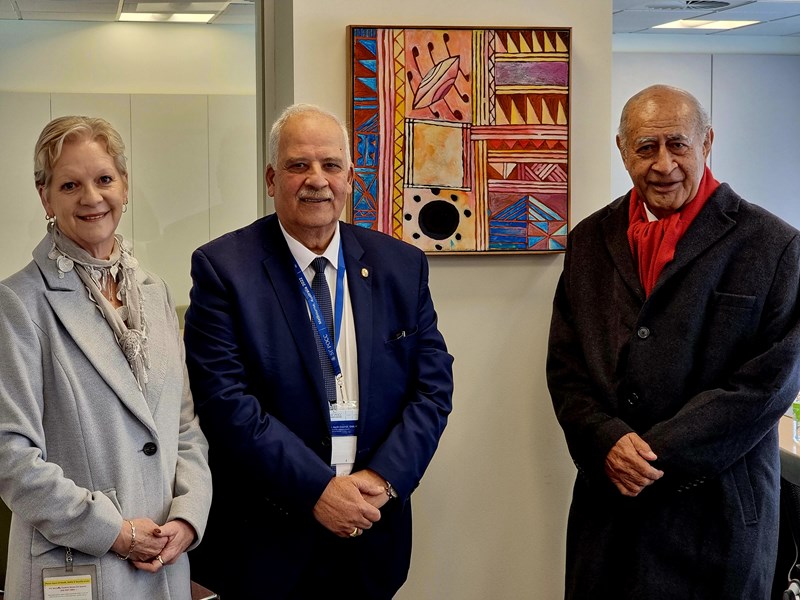 The twinning program between the Victorian Parliament and the three Pacific Island Parliaments enables joint capacity building and professional development initiatives for parliamentarians and parliamentary staff.