New momentum for Pacific partnership
30 March 2023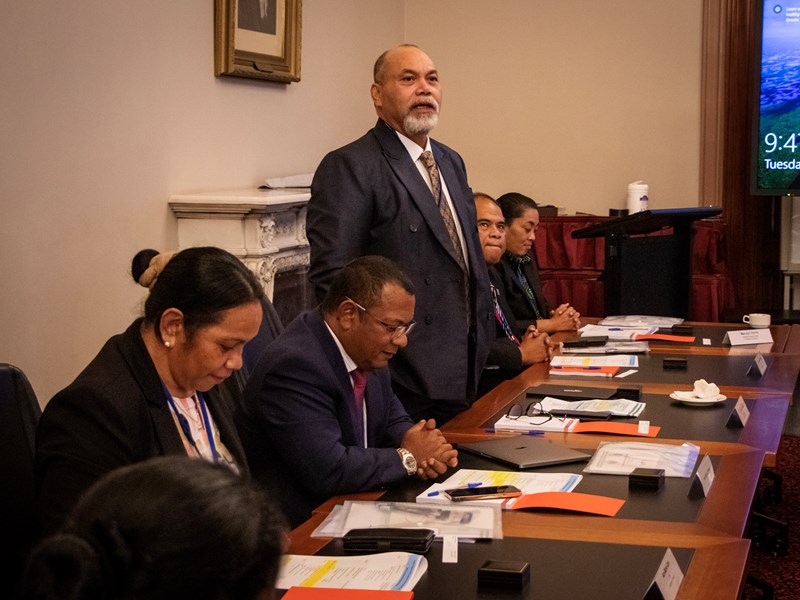 A visit to the Victorian Parliament by a delegation from the Nauru Parliament has heralded the next stage of relations between the two legislatures.
Led by Nauru's Speaker Marcus Stephen, the delegation explored with Victorian parliamentary officials a range of possibilities for joint professional development activities under a twinning program.
Victorian Legislative Council President Shaun Leane welcomed the delegation to Melbourne, noting that the twinning partnership offered a valuable opportunity to learn together in the years ahead.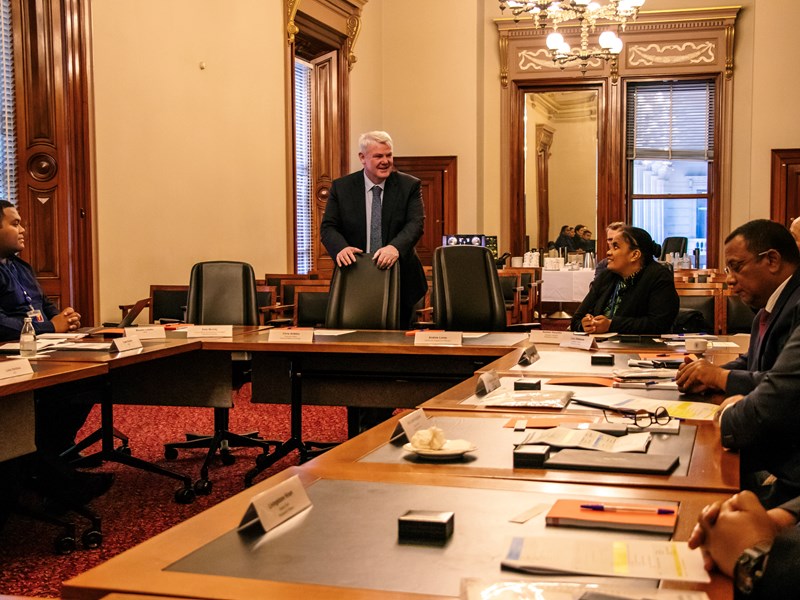 The visit was facilitated by the United Nations Development Programme (UNDP), which is providing capacity building for the Nauru Parliament under a program supported by the Australian and New Zealand governments.
Discussions the delegation held with Victorian parliamentary officials focused on ways to enhance parliamentary procedural processes, strengthen administration of human and financial resources, and broaden community engagement.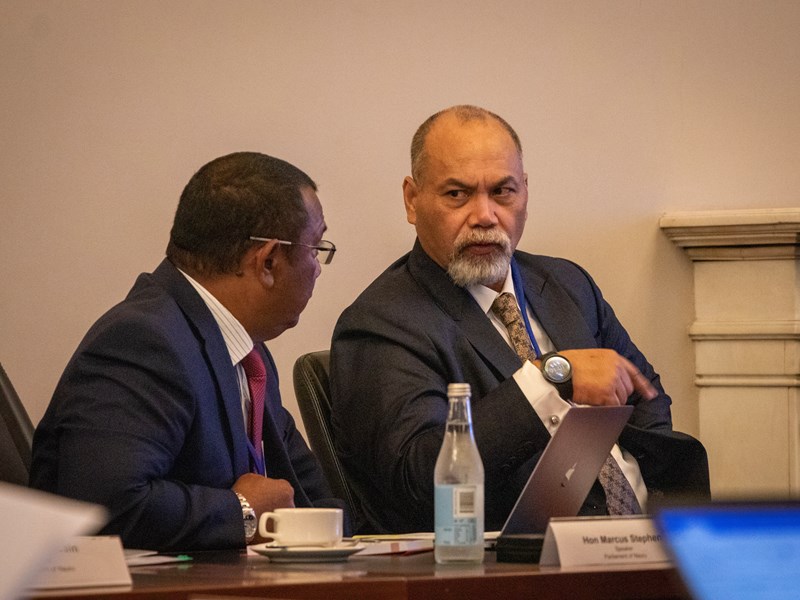 The Victorian Parliament is twinned with three Pacific Island Parliaments, Nauru, Fiji and Tuvalu, in an initiative that builds capacity and encourages cooperation among parliaments of the region.