Parliament pays tribute to Jane Garrett
3 August 2022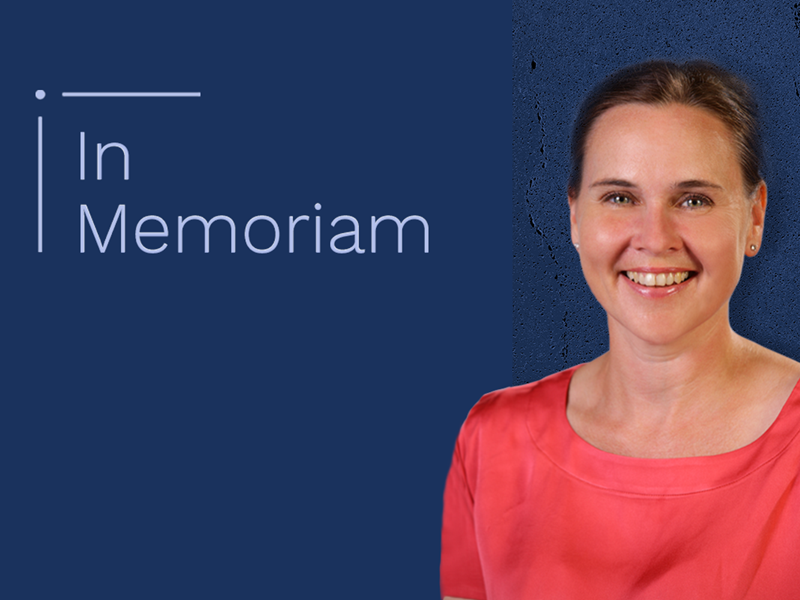 Tributes have been paid to The Honourable Jane Garrett MP, with condolence motions moved in the Legislative Assembly and Legislative Council.
Ms Garrett passed away recently, having served in both houses during a parliamentary career that spanned 12 years.
'Jane Garrett leaves behind a remarkable legacy: her values, her hard work, her children, her friends and colleagues and her enormous strength and spirit, which each of us remember so fondly, so clearly, so well,' said Premier Daniel Andrews when moving the condolence motion in the Legislative Assembly.
'I do not think it is a surprise to anyone when I say that Jane Garrett carried the respect of the whole Parliament,' said Opposition Leader Matthew Guy.
Ms Garrett served as the Member for Brunswick in the Legislative Assembly from 2010 to 2018, before becoming a Member of the Legislative Council for the Eastern Victoria Region.
Current Member for Brunswick, Tim Read shared some memories of Ms Garrett from the electorate she represented for eight years.
'She represented Brunswick with passion, particularly speaking up for all the local schools,' Dr Read said. 'So Brunswick locals really remember Jane as someone who really cared and was dedicated to improving the lives of residents, particularly those with the least power.'
Speaker Maree Edwards also paid tribute to a colleague and friend.
'There is much about Jane that I will hold dear, and I have missed her presence,' Ms Edwards said. 'Her laugh, her big smile and her friendship are what I will always remember her for.'
In the Legislative Council, the condolence motion was moved by Leader of the Government and Attorney-General Jaclyn Symes.
'It is of course with a heavy heart this morning that I give my condolences on my colleague and comrade Jane Garrett. This condolence is so terribly difficult as she is supposed to be sitting just over there, and we desperately wish that she was,' My Symes said.
'Despite her life being cut tragically short, she lived a full life. It was a life in the service of others and one of principle.'
The Council's Leader of the Opposition David Davis said Jane Garrett was 'someone we all knew and greatly admired'.
'I think it is important to note that she was one of those people in politics who stood up for the things she believed in,' Mr Davis said.
Speaking about his friend and colleague, Member for Northern Victoria Region Mark Gepp said Jane Garrett was a fearless advocate for equality.
'If you ever spoke disparagingly of somebody because of their circumstances in life, you were very swiftly put back in your place by Jane Garrett,' Mr Gepp said. 'She firmly believed that everybody had a contribution to make and that everybody's contribution was valuable regardless of their circumstances, and she would not hear any other way.'
Read all the statements made in full in the 3 August 2022 Hansard for the Legislative Assembly and Legislative Council.