Parliament Prize winners celebrated
6 September 2022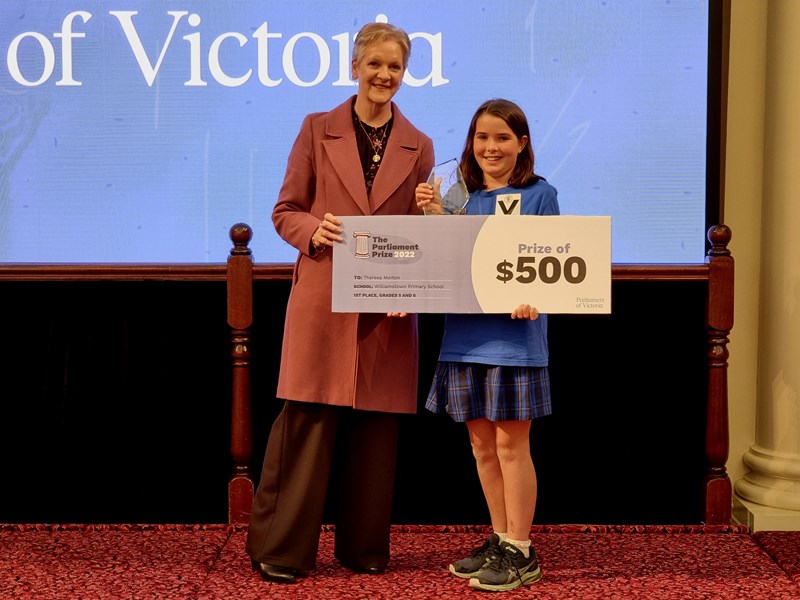 Potential policy makers of the future have been recognised at a Queen's Hall awards ceremony for the 2022 Parliament Prize.
Young students supported by their families and some of their teachers collected trophies and prize money for raising awareness of important issues in their communities.
Newly elected Legislative Assembly Speaker Maree Edwards joined proceedings for the first time.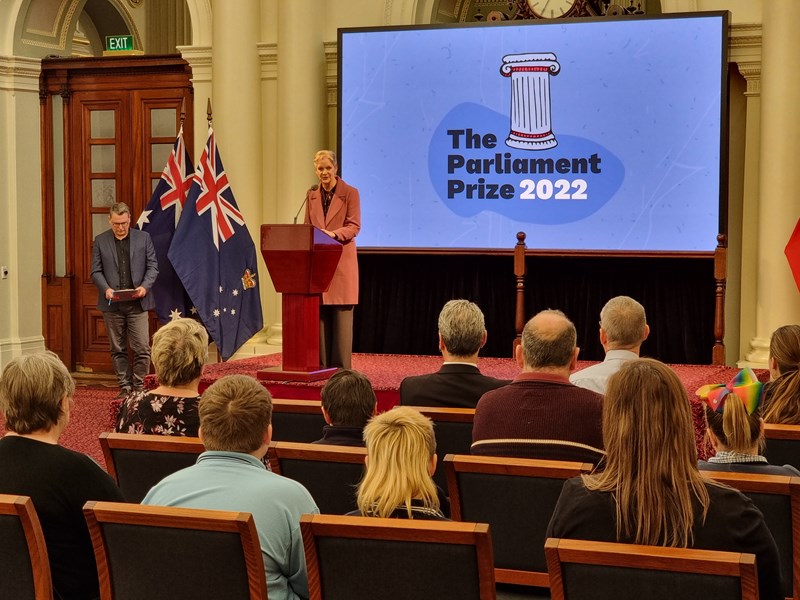 'If we are to be a state of the future, then we need young people like you to speak up, not only in competitions like this, but also in your communities where you can contribute with your ideas, suggestions and actions,' she said.
'Take for example one of our winners from 2021, whose entry inspired two local councils to fix a road safety issue in their local area.
'Congratulations to you all and congratulations to the teachers and parents that have given you the support to be so inspiring in the speeches you have made.'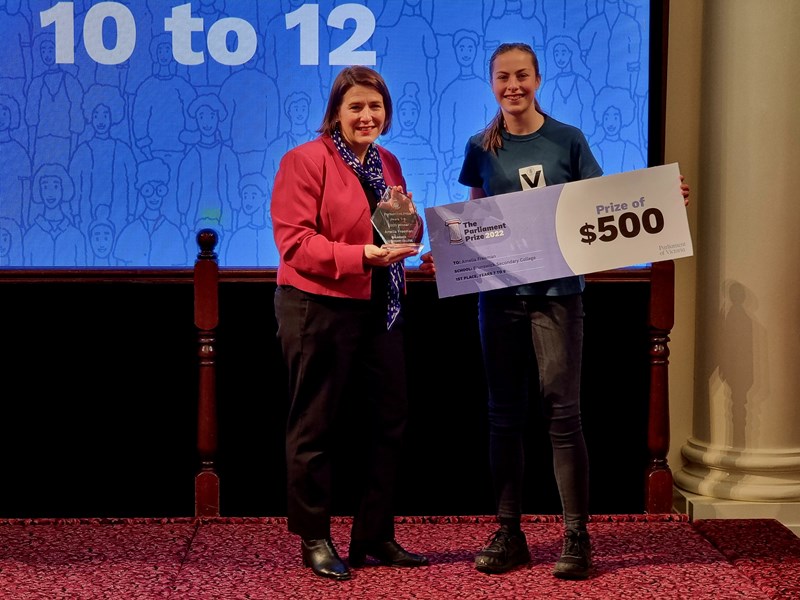 Students from Williamstown Primary School, Brunswick Primary School and Genazzano CJF College took out the top prizes.
The winning entries included creative and impassioned video statements on consent education, e-cigarette packaging laws and teaching Aboriginal languages in schools.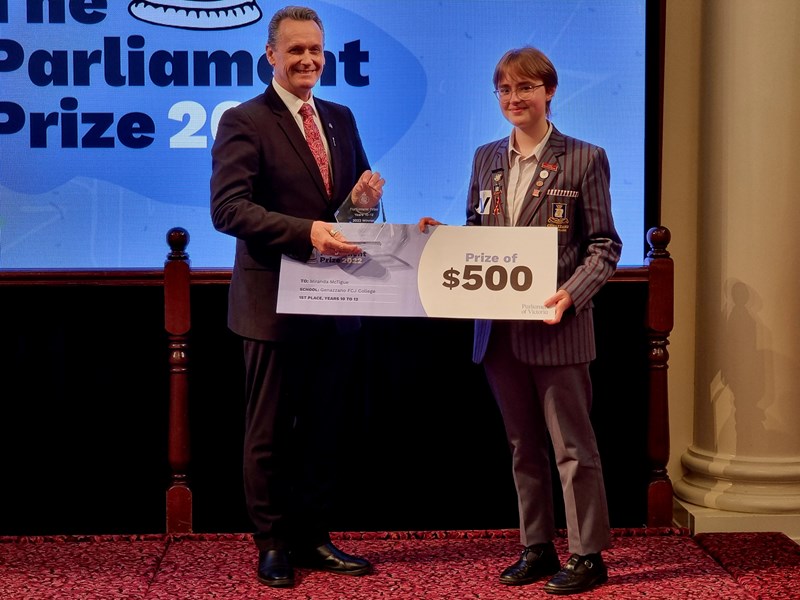 Each year a further accolade is given to a school to recognise their inspiring contribution to the competition.
The Alicia Katz Award is named after the first female candidate to stand for the Parliament of Victoria in 1924.
Legislative Council President Nazih Elasmar presented the honour to students of Saltwater P-9 College, who impressed the judges with their strong public speaking skills.
'The students of Saltwater P-9 College have made a big impact on this competition through the quality of their entries and that's what we are celebrating by presenting them with the Alicia Katz Award for 2022,' he said.
'Let it be a symbol of your courage, your tenacity and your commitment to make a difference, at your school, in your community and to our state.'
Overall, the 2022 Parliament Prize attracted a record 675 entries from 145 schools across Victoria.