Photo installation explores gatherings
19 May 2022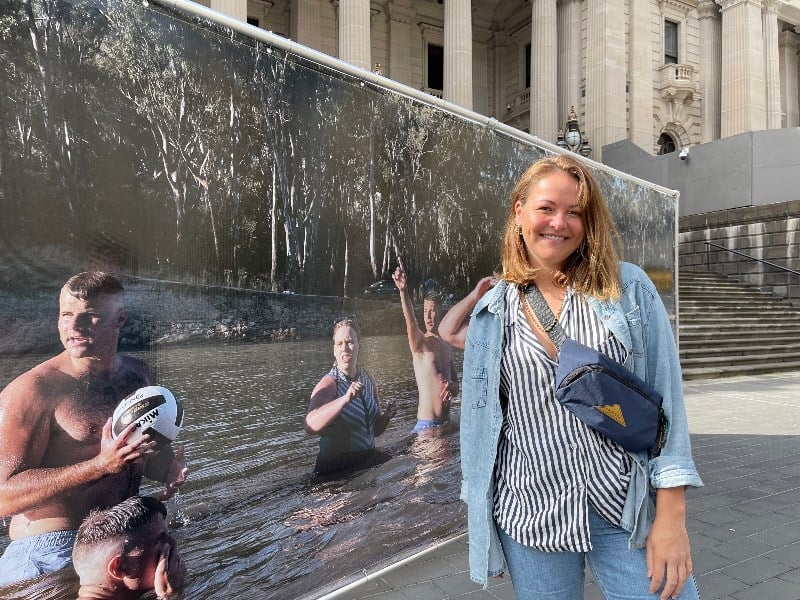 The landscapes and meeting places of regional Victoria have been brought to Parliament through a major photography festival.
A large-scale installation on the steps of Parliament House featured the work of four Victorian photographers from Oculi Collective: Alana Holmberg, Abigail Varney, Rachel Mounsey and James Bugg.
It was part of the month-long PHOTO 2022 international festival of photography on show in Melbourne and regional Victoria.
Focused on the theme of meetings places, the Oculi installation explored the places, reasons and
ways in which people living in regional Victoria gather.