Refreshing our partnership with Fiji
23 May 2022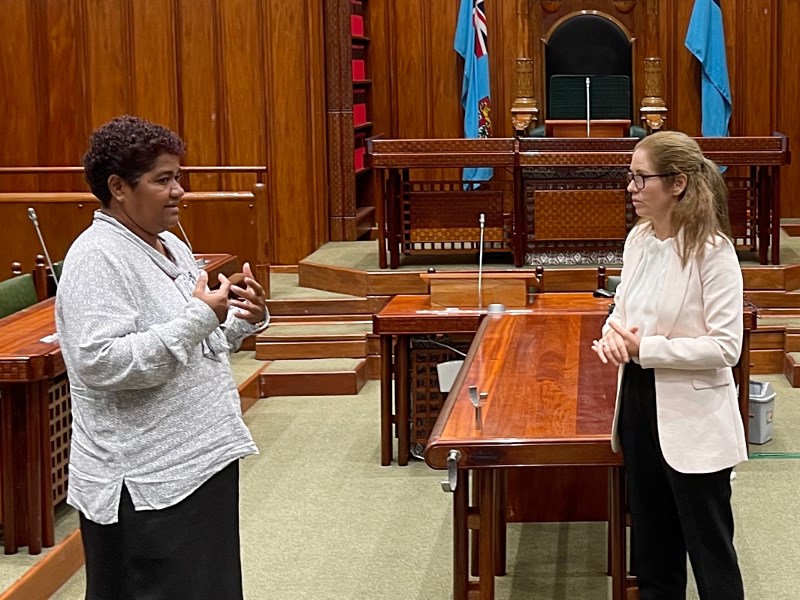 Victorian parliamentary staff have worked with colleagues at the Fiji Parliament to help develop a new community engagement strategy for the parliament.
The visit to Suva, the first by Victorian parliamentary staff since the COVID-19 pandemic, was part of a twinning program between our two parliaments.
The focus of the visit was assessing programs about parliament delivered to community members across Fiji. It included a two-day workshop to map out the next four-year plan for community learning and engagement.
As part of this work, meetings were held with the Speaker and Secretary-General of the Fiji Parliament.
The visit provided an opportunity to map out some of the next steps to be taken in the twinning program that has seen a range of joint capacity building and professional development initiatives undertaken since 2014.
The exchange this time was coordinated by the United Nations Development Programme as part of a Fiji Parliament Support Project that is supported by the Australian and New Zealand Governments.