Research report examines transitioning to life after parliament
31 May 2022 Read the report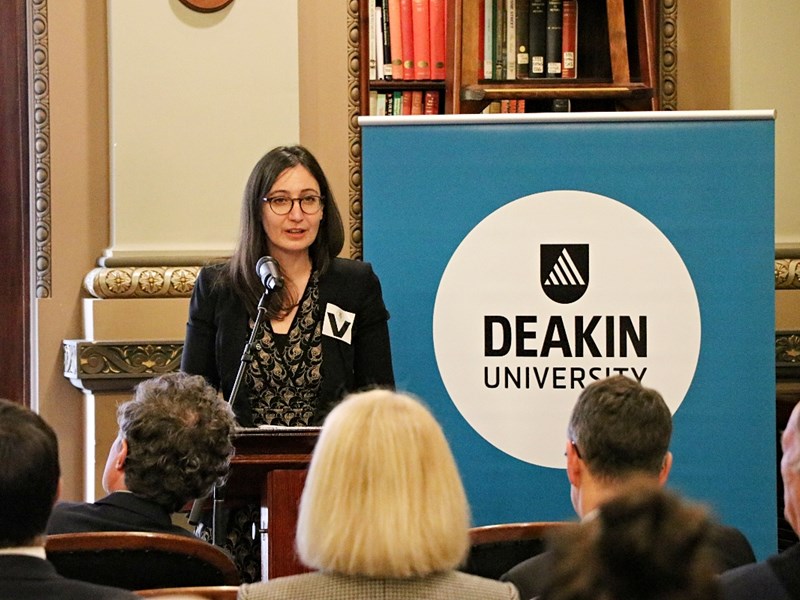 A first-of-its-kind research project has been undertaken jointly by Deakin University and the Victorian Parliamentary Former Members Association.
Leaving parliament can be 'sudden, abrupt and traumatic' for many MPs.
That post-parliamentary experience is the subject of a new study from Deakin University, published by the Victorian Parliamentary Library.
Deakin University was commissioned by the Parliament of Victoria and the Victorian Parliamentary Former Members Association to undertake the 'Transitioning to Life after Parliament' research project. The project also received the support of the Victorian Branch of the Commonwealth Parliamentary Association.
The report's lead author, Deakin University's Dr Amy Nethery says the impression that MPs land high-profile, well-paid jobs after leaving parliament is false.
'The idea of MPs parachuting into a new high paid job is actually a bit of a myth. Only 20 per cent of former MPs go on to a lucrative role post-politics, and landing that role can take some time,' she said.
'Typically it can take quite a long time, up to 18 months, for someone to secure a role and often that role is not commensurate with the pay and esteem that they were used to during their time in parliament,' she said.
The researchers surveyed 93 MPs from across the political spectrum, conducted 39 interviews with former parliamentarians, parliament staff and even two experts in elite athlete wellbeing.
They found those who planned their retirement fared best, but a sizable number of former MPs were not prepared for losing office and struggled to cope with their post parliamentary career.
'I'm still devastated…two years [later]…I think the thing that's the toughest is I've not been able to move on…I feel damaged,' one former MP told the researchers.
Other interviewees reported symptoms of depression and anxiety, indicating that this psychological distress lasted several years.
For some the years immediately after parliament were also marked by relationship breakdowns, poor health, and decisions to move away from the community they once represented.
The average parliamentary career lasts two terms, or eight years, but many MPs give very little thought to their departure before it happens.
'I was sitting in my office and I heard this scraping on the window and I thought, what's that? They were scraping my name off the window,' one MP told the researchers.
The report makes ten recommendations to the Parliament of Victoria and the Former Members Association, including that the induction program for new MPs include advice on long-term career planning and that even those who lose their seats be given the opportunity to make a valedictory speech.
Download the 'Transitioning to Life After Parliament' report.