Perspectives on parliament for rural and regional youth
11 August 2023
Young leaders from rural and regional Victoria have gained insights into the viewpoints of parliamentarians during a visit to Melbourne.
They participated in a question-and-answer panel with MPs from across the political spectrum during a visit to Parliament House. Each of the MPs had their own personal connection to regional Victoria, having grown up there or currently representing a regional area in parliament.
Emma Kealy, Member for Lowan in the Legislative Assembly, spoke about the need to change the rhetoric on regional living. She said despite there being challenges in transport and accessing services there are also 'incredible opportunities'.
'I feel like young people in my area are actually really fortunate to grow up where they do,' she said. 'Country Victoria is a pretty awesome place to live and grow up.'
She also indicated that 'a little investment or policy change' can go a long way in these areas.
Emma Kealy was joined on the panel by Georgie Purcell, Member for Northern Victoria, Sam Groth, Member for Nepean, and John Mullahy, Member for Glen Waverley.
The Parliament House visit was part of a program 'Exploring Melbourne - Our Values and Decision Making' arranged by Youthrive Victoria. The not-for-profit organisation helps to connect young people from Victoria's regions through mentoring and leadership development opportunities.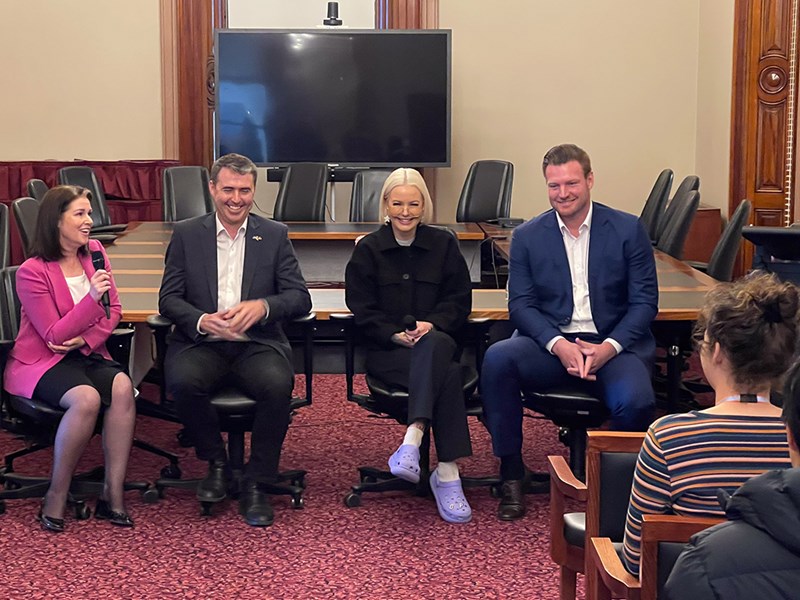 The panel of MPs canvassed how youth in rural and regional Victoria can be better supported. Sam Groth highlighted the importance of politicians 'experiencing' the regions and speaking with regional youth when making policies.
'Until you actually see it first hand, there's no point in dictating policy from here,' he said.
Georgie Purcell cited her personal experience growing up in the regional town of Inverleigh. She said she distinctly remembers all the barriers a young person would face.
'What we can do to support young people is move some of our important bits of infrastructure and things that young people need like transport, health, and education into the regions,' she said.
'It shouldn't be the experience that you have to leave your country town that you might have an attachment to, to have the opportunities that other young people get when they're going through schooling.'
Ella Jacobsen, a volunteer at Youthrive, said the aim of the event was for participants to learn more about the politicians' journeys growing up in regional communities, and what led them to politics.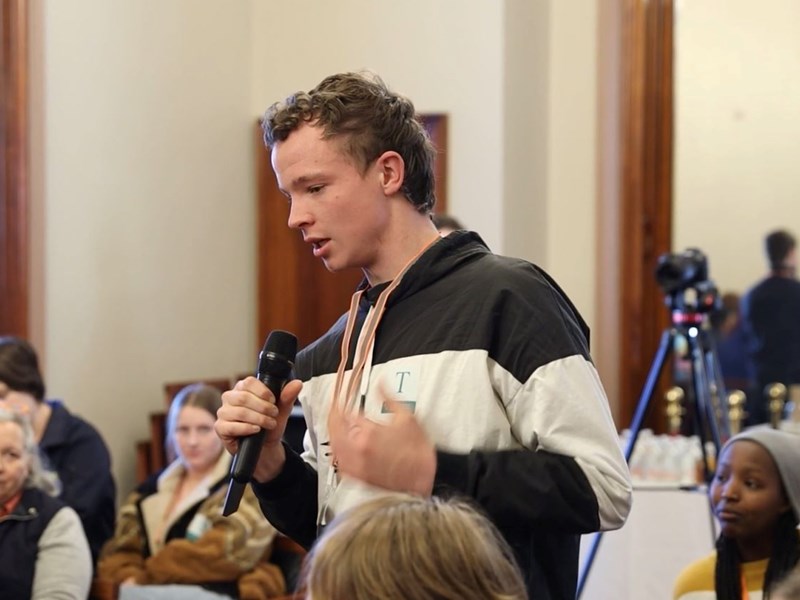 Emma Kealy said her road to politics was fuelled by the drive to make a difference in the community, a drive she believes people in smaller communities often hold. 'I found that very, very rewarding,' she said.
John Mullahy urged more young people to get involved in politics and bring their unique perspectives to the table.
'The only way you can influence decisions is by being involved,' he said.
'I think younger people's understanding of politics is a lot more nuanced than that usual trope of they're not engaged, they're not involved.'
Highlighting the importance of diversity, Sam Groth said a range of professional and life experiences are important in politics and at parliament.
'I think we need not just younger people, but a more diverse range of professional experiences to be able to dictate what happens in here,' he said. 'I think that's good for all political parties and good for the political spectrum.'
As part of the panel session, the young regional leaders got the opportunity to discuss with the MPs the issues they are passionate about. These included tertiary education opportunities for the regions, programs in regional schools, and the disconnect in experiences between metropolitan and regional youth.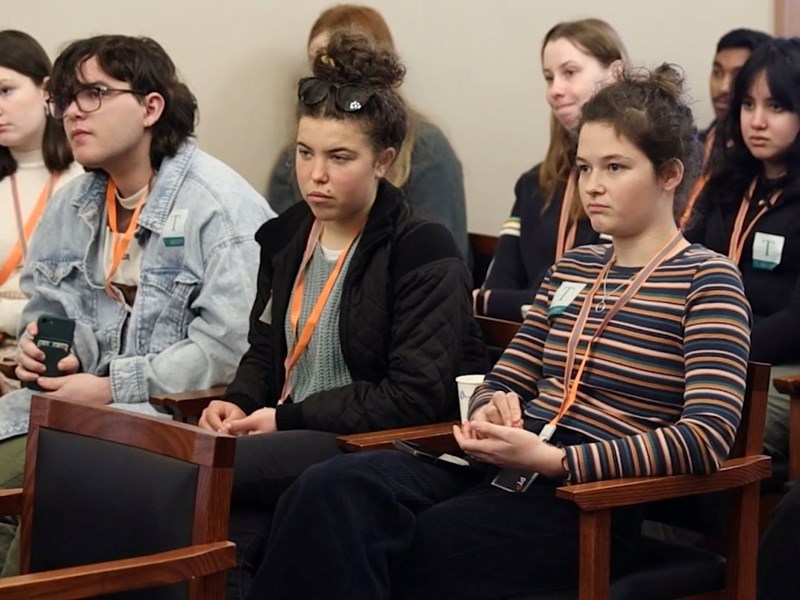 As the youngest woman in the Victorian Parliament, Georgie Purcell encouraged the young regional leaders to persist in sharing their ideas and having their voices heard.
'Young people have unique perspectives and ideas to share, and we need to listen to them,' she said. 'But we also need them to have a seat at the table to bring about that influence.'
About the Author

Stella Thomson
A communications student, Stella is a member of the production team for the Unpack Parliament podcast series.