Sanskrit scriptures gifted to Parliament
11 August 2022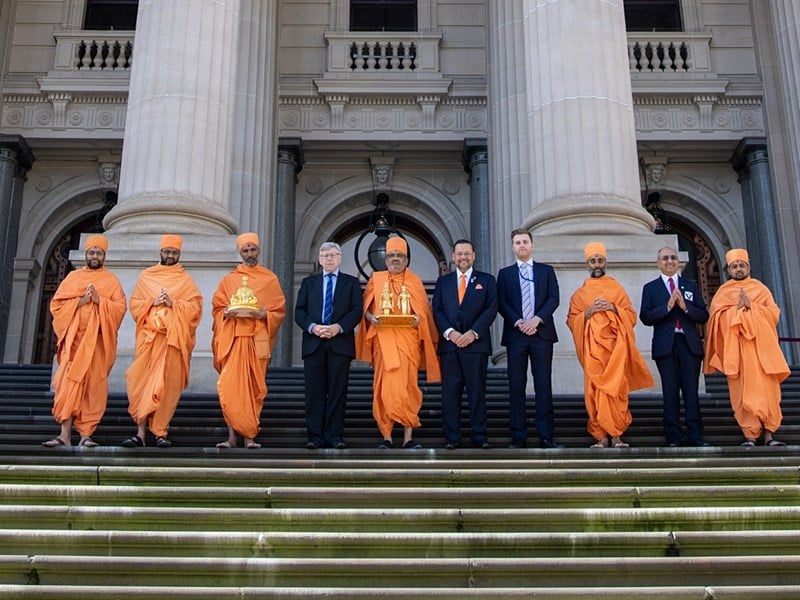 Victoria's Parliamentary Library has been gifted Sanskrit scriptures by a senior Swami who visited Parliament House.
Renowned scholar Mahamahopadhyaya Swami Bhadreshdas presented the scriptures to the former President of the Legislative Council, Bruce Atkinson and Shadow Minister for Multicultural Affairs and Citizenship, Craig Ondarchie.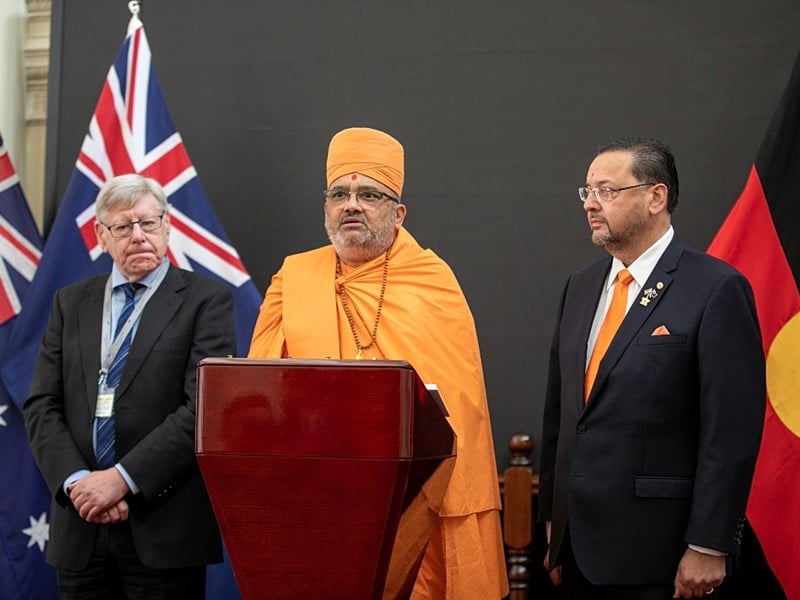 The Swami is from BAPS Swaminarayan Sanstha, a socio-spiritual Hindu organisation.
He is currently in Australia as part of the celebrations for the 100th anniversary of the birth of Pramukh Swami Maharaj, sharing his message of peace, love and tolerance to foster global harmony.
The generous gift of the Swaminarayan Bhashyam and Satsang Diksha scriptures by BAPS Swaminarayan Sanstha recognises the growing contribution of the Hindu community in Victoria.
The Sanskrit scriptures include a message inscribed from His Holiness Mahant Swami Maharaj.
'In the spirit of Vasudhaiva Kutumbakam, let's reach out to extend the circle of global harmony,' he wrote.
During his visit, Swami Bhadreshdas also viewed the proceedings of the Legislative Council, where he and his delegation were acknowledged by Legislative Council President Nazih Elasmar.