Members express sorrow for earthquake victims
09 February 2023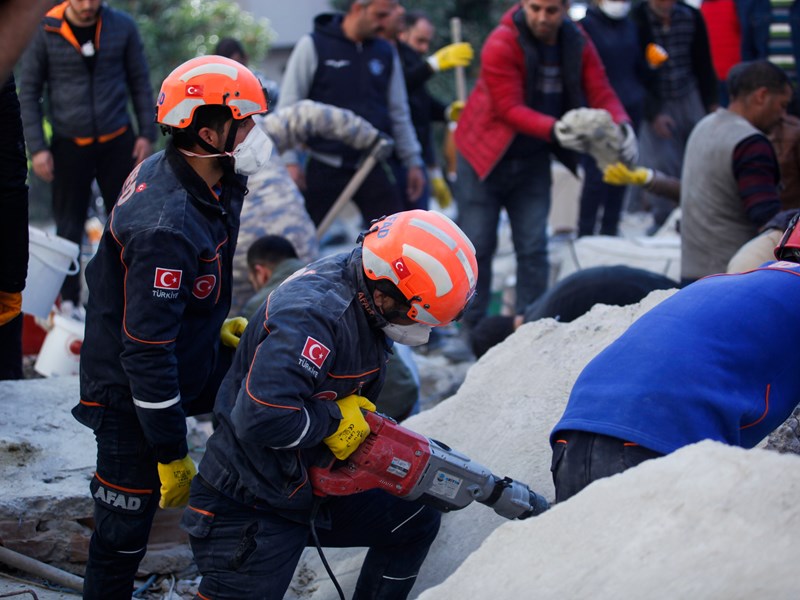 A range of MPs have expressed their sympathy for the people of Turkey and Syria following the catastrophic earthquake that hit the region on February 6. 
'The Turkish community are in all our minds at the moment. It is absolute devastation,' Member for Eildon Cindy McLeish told the Legislative Assembly during her Member's Statement.
A magnitude 7.8 earthquake has killed many thousands and affected some 23 million people across Turkey and Syria.
Member for Northern Metropolitain Enver Erdogan told the Legislative Council he had been in contact with family members.
'Last night I spoke to my wife's cousin. She and her young children were out in a tent last night when it was raining. It is the middle of winter still there of course, so they are in very tough conditions and my thoughts are with them,' he said.
Member for St Albans, Natalie Suleyman said she joined with the Turkish community across Victoria for a seven-day period of mourning.
'I have spoken directly to the Premier,' she said during her Member's Statement, 'and we stand ready to support Turkey. Also the Turkish embassy in Canberra has officially established an account, and we hope that we can raise vital funds for Turkey.'
Enver Erdogan acknowledged the many families in the Northern Metropolitain Region, which has the largest Turkish and Syrian community in Melbourne.
'My thoughts are with them, because I can imagine the sleepless nights they are having to endure. My thoughts are also with the families of the victims and all the rescue workers that continue to do their work,' he said.