National award for university program at parliament
23 February 2023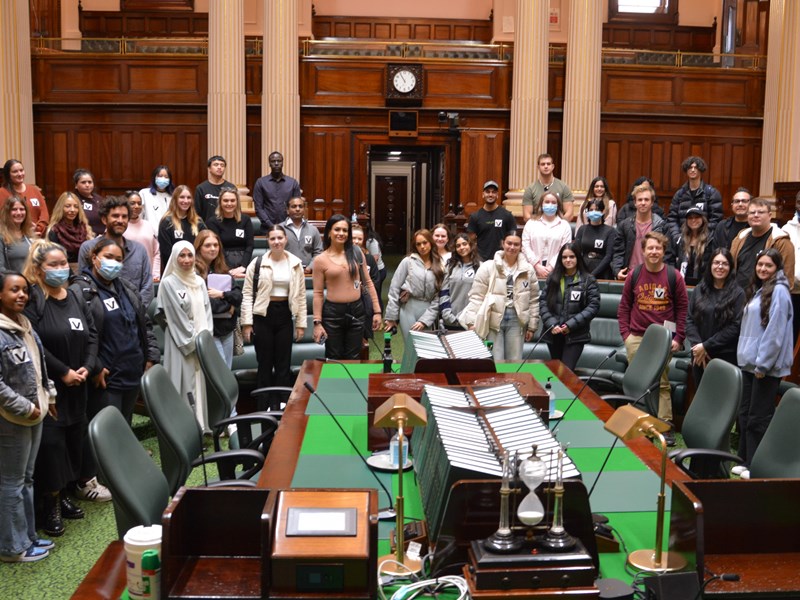 An innovative initiative which educates first year law students at Parliament House has been recognised at a national awards ceremony.
The Parliament Program developed by Victoria University together with the Victorian Parliament was rewarded at the Australian Awards for University Teaching for its outstanding contribution to student learning.
Conducted since 2017, the program has seen hundreds of students gain firsthand experience and knowledge of law-making and parliamentary committees through lectures and group discussions led by MPs and senior parliamentary staff.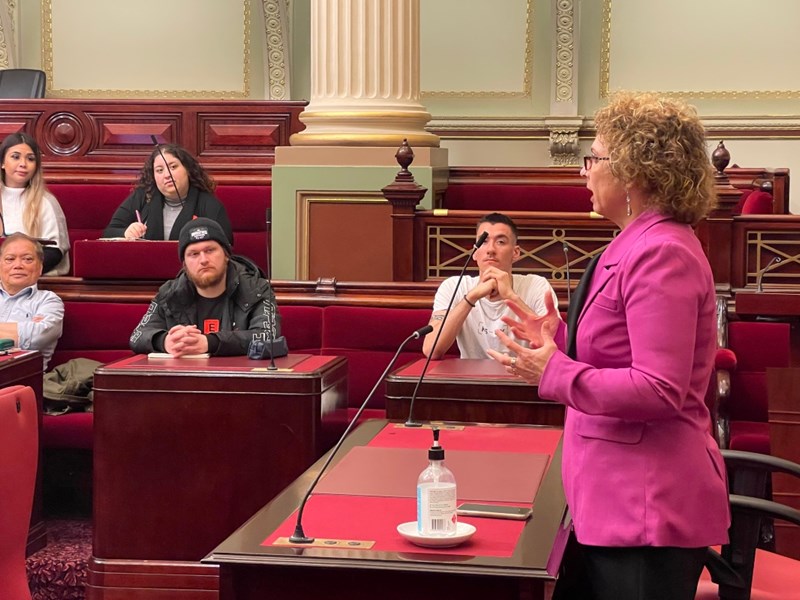 "For many of these students, Parliament is that imposing building at the top of Bourke Street where people pose for wedding photos. This program allows them to have exclusive access to officials and key parliamentary people who can help bring the Law and Justice curriculum alive," said Victoria University Senior Law Lecturer Kathleen Raponi.
"Students commonly learn Law through lectures and tutorials, but this program moves outside the classroom to learn from an immersive and authentic learning experience," she said.
What the students learn counts towards assignments and assessments.