Young Victorian ideas celebrated at parliament
13 October 2022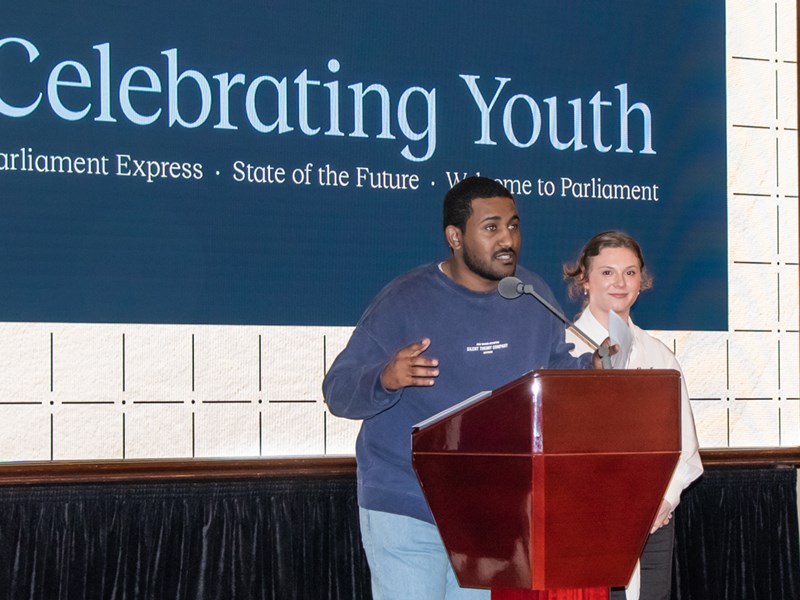 Several exciting new projects produced by young Victorians in association with the parliament have been officially unveiled at Parliament House.
The Welcome to Parliament and State of the Future video series, as well as the feature articles written for Parliament Express will be progressively published to our social media and website over coming weeks.
Wednesday's event saw young people from across the state who were directly involved in the various initiatives come together to have their efforts recognised.
" 'Young people make up nearly 20% of Victoria's population.' "

Robiel Abraham, Emcee
'It's essential that we're all well informed to participate fully in our political processes,' Robiel said.
'We hope that the initiatives we launch tonight will go a long way to supporting young people to do just that.'
The Welcome to Parliament series in four parts takes a look inside parliament and informs viewers about how to get involved, featuring young people who have previously done so. It also gives young people a chance to send a message to parliament about engagement.
Parliament Express showcases the knowledge and skills developed by young writers who participated in a 12-week program which offered workshops on the operation of parliament and insights into the work of a journalist.
State of the Future focuses on leadership, including interviews with young people who are themselves leaders in their own communities. The videos discuss setting the best example and the qualities they look for in a leader.
Each of the participants received a certificate and some of them shared first-hand accounts of the experience.
Legislative Assembly Deputy Speaker Natalie Suleyman congratulated all of the young people involved, the supporting organisations Youthworx and Express Media, as well as youth associate Darcy Scales.
'Parliament recognises while young people are interested in social issues and are actively engaged in their communities, we have some work to do to encourage them to engage in parliamentary processes,' she said.
'The initiatives we are launching today respond to that work, and most importantly take up views and suggestions of young people throughout Victoria.'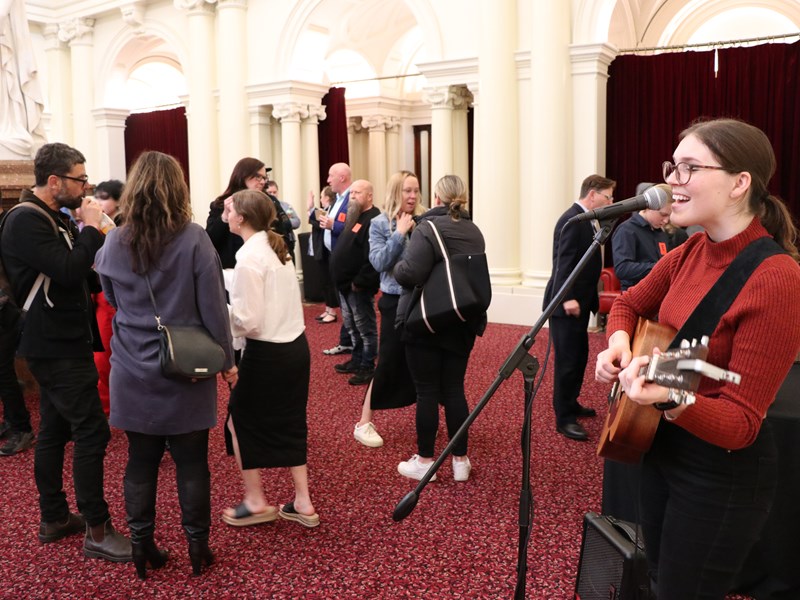 Keep an eye on Parliament's Facebook, Instagram, YouTube, Twitter and LinkedIn for all of this fresh and informative content developed by young people, for young people.