Learning from New Zealand programs for children of incarcerated parents 
4 July 2022 Visit inquiry webpage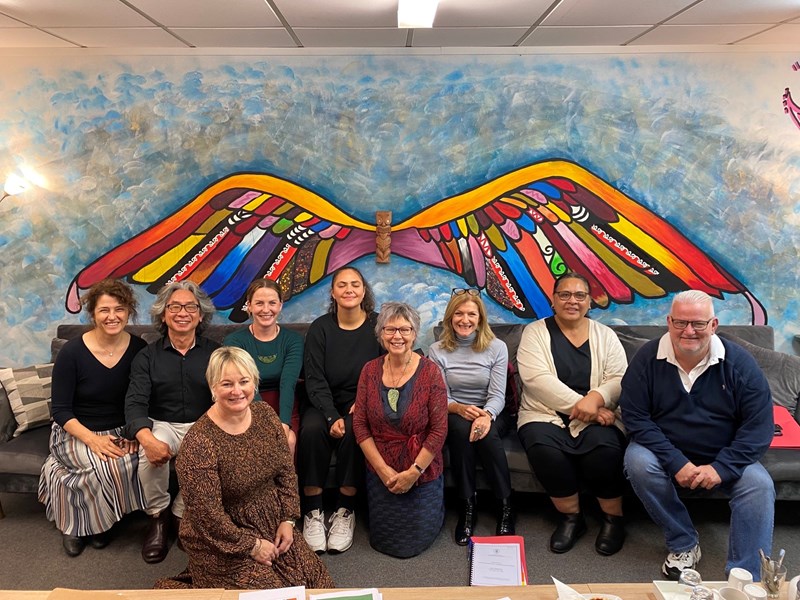 Children who've committed no crime are still forced to serve a sentence.  
That's the message from New Zealand charity group Pillars, who work to support families of incarcerated people in New Zealand.
They're one of a range of stakeholders who shared their insights with the Legislative Council's Legal and Social Issues Committee on a recent visit to New Zealand.
The Committee was there exploring policies and approaches pioneered in New Zealand, where the prison population is a similar size to that of Victoria.
The Committee is holding an inquiry into the policies and services available for children affected by parental incarceration in Victoria. It will make recommendations to government on policies and practices that can improve the system.
Many thousands of Victorian children have a parent in custody.
The precise figure is not known, but Monash University researcher Dr Catherine Flynn told the Committee during a recent hearing that around half of Victoria's 7,200 prisoners are parents and, on average they have two children each.
There is also limited statistical information about the impact that having an incarcerated parent has on a young person, but the Committee has heard from witnesses who've described emotional and psychological distress, disrupted educational outcomes and negative health impacts.
New Zealand has innovative programs that consider the impact on children when a parent is sent to prison and encourages families to stay connected while the parent serves their custodial sentence.
Supporting children and keeping families connected has positive outcomes for both the parents and children and means children are less likely to have contact with the criminal justice system in the future.
Committee members travelled to Wellington and, as well as representatives of Pillars, met with the Hon Kelvin Davis, New Zealand's Minister for Children, Corrections and Maori Crown Relations and a number of government agencies and non-government organisations.
The Committee expects to table its report during the August sitting of the Legislative Assembly.