First Peoples' Assembly members address Parliament
22 June 2022 Read the speeches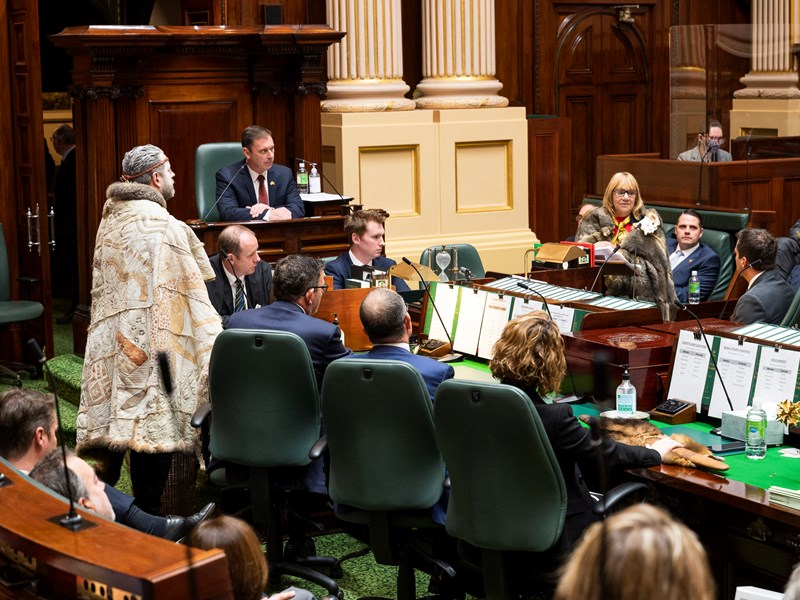 The Co-Chairs of the First Peoples' Assembly of Victoria have made an historic address to the Legislative Assembly.
Bangerang and Wiradjuri Elder Geraldine Atkinson and Nira illim bulluk man of the Taungurung Nation Marcus Stewart addressed the House in both English and Aboriginal languages.
'The journey to treaty is not only about destination, but how we get there is vitally important,' Aunty Geraldine Atkinson told the Legislative Assembly.
The address came ahead of Parliament's consideration of the Treaty Authority and Other Treaty Elements Bill 2022, which has bipartisan support.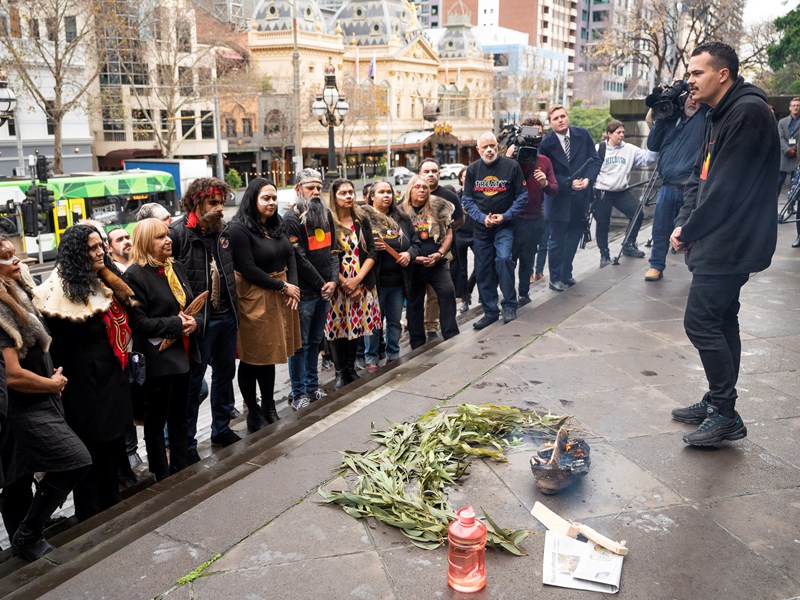 Earlier a smoking ceremony attended by MPs and First Peoples' Assembly members was held on the steps of Parliament House.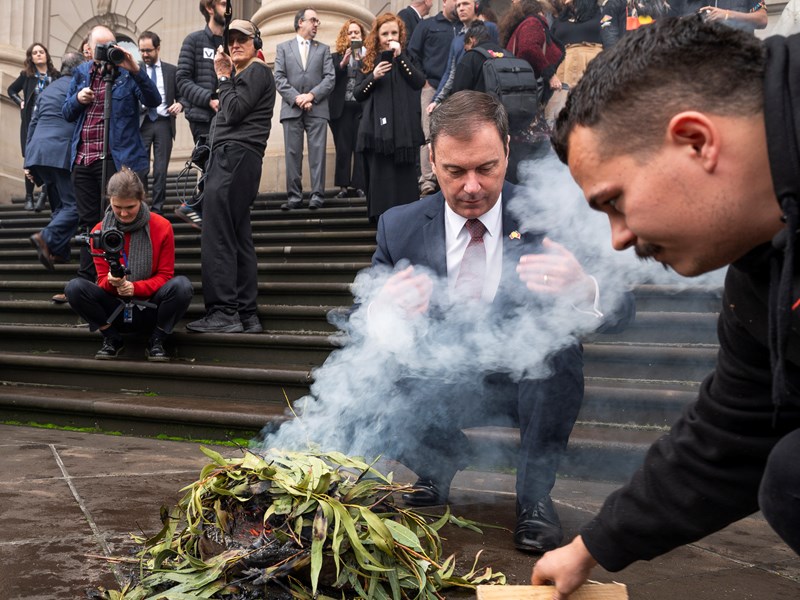 As part of the proceedings in the parliamentary chamber, the names of members of the First Peoples' Assembly were read out and they were invited onto the floor of the House.
The First Peoples' Assembly of Victoria is the independent and democratically elected voice to represent Aboriginal and Torres Strait Islander peoples in the state.
Aunty Geri told the Legislative Assembly that it is vital that First Peoples lead the 'journey to treaty'.
'Because it is both the morally right approach and the most effective approach in achieving the best results,' she said.
'The Treaty Authority will support treaty making in Victoria between the First Peoples of Victoria and the state government. It will also be an independent umpire to help resolve disputes between our nation groups, and we are going to do it our way,' she said.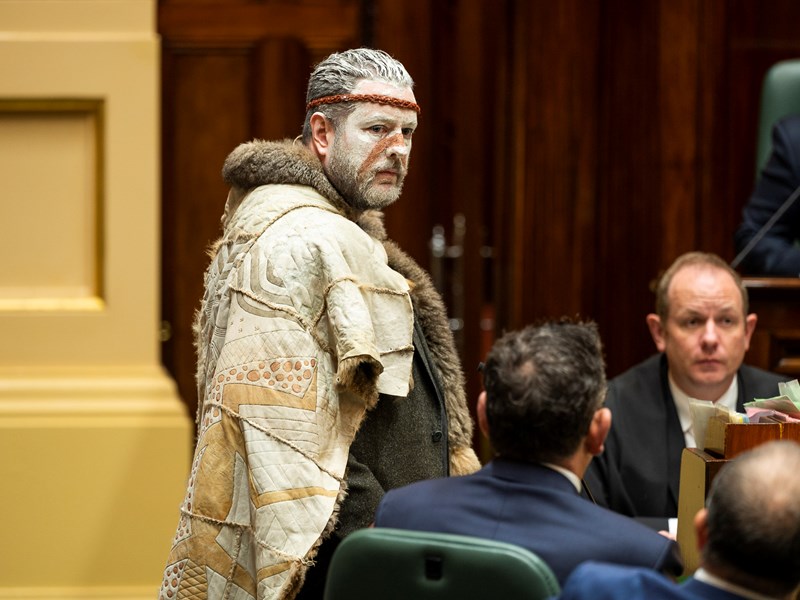 Marcus Stewart said the members of the First Peoples' Assembly are 'the heart and soul of the treaty movement'.
'We are the builders and our community are the architects. We build to their design and to their aspirations. I am really proud to be walking alongside our members for the common purpose of securing tangible, structural change that will improve the lives of our people,' he said.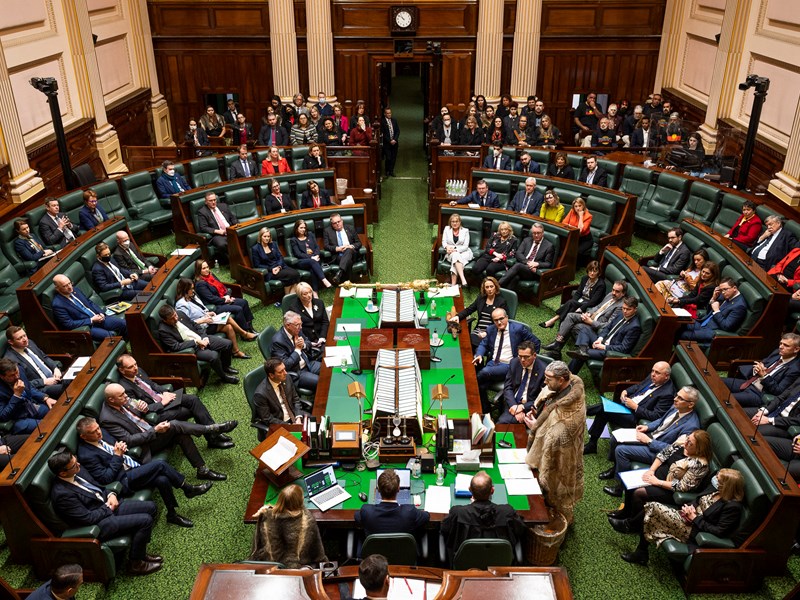 He called on Parliament to support the legislation.
'The journey to treaty might not always be easy. It might push some beyond their comfort zones, but it is a journey we need to take, and it is a journey best taken together. So please walk with us, and thank you,' he said.
The full speeches are available to read in Hansard.
Photos: Janusz Molinski Photography