Three private members' bills begin their journey
4 August 2022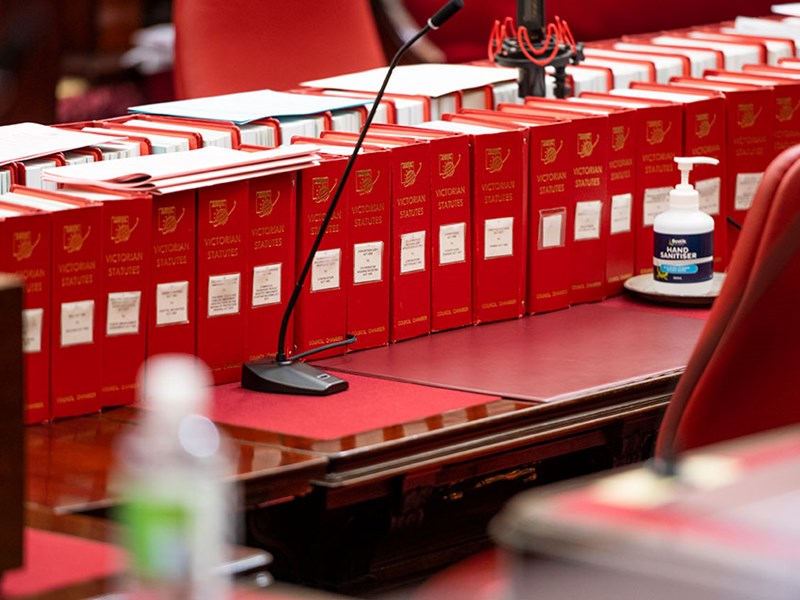 During this sitting week three new bills were made public in the Legislative Council by non-government members of parliament.
Known as private members' bills, these proposed laws, like all bills, need to pass both houses of parliament and receive royal assent in order to become law.
The Planning and Environment Amendment (Wake Up to Climate Change) Bill 2022 was introduced by Member for Southern Metropolitan Region Clifford Hayes (Sustainable Australia Party). The bill seeks to amend the Planning and Environment Act 1987 to respond to climate impacts resulting from planning.
The Health Legislation Amendment (Conscientious Objection) Bill 2022 was introduced by Member for Northern Metropolitan Region Fiona Patten (Reason Party). The proposed law seeks to amend health legislation in relation to contraception, abortion and voluntary assisted dying services provided by publicly funded denominational hospitals.
The Multicultural Victoria Amendment (Independence) Bill 2022 was introduced by Member for Southern Metropolitan Region David Davis (Liberal Party). It seeks to amend the Multicultural Victoria Act 2011 in relation to the independence of the Victorian Multicultural Commission and inserts further requirements in respect to grants made by the Commission.
These bills are at the second reading stage. If these bills pass the second and third readings in the Legislative Council, they will then need to be debated in the Legislative Assembly. As the government has a majority of members in the Legislative Assembly, a private member's bill would need to gain the support of government MPs in order to pass.
Go to our bills and legislation webpage to access these and other new bills.