School tour of Parliament House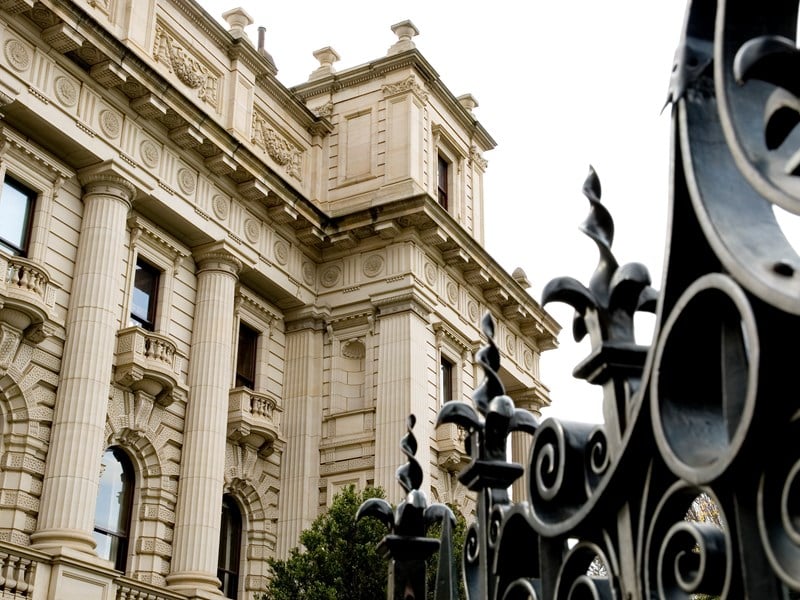 Book a free tour of Parliament House for your class.
Our Tours and Outreach Officers will show your group the beautiful Parliament building while touching on key points from the Victorian Curriculum.
Please note that access to the Legislative Chambers and Parliamentary Library is subject to the availability of those spaces.
We run free tours for grades 5 – 12 in groups of up to 30 students.
Dates and times
School tours are available Monday to Friday on non-sitting days. Tours run for approximately 50 minutes and are held at 9:00 am, 10:00 am, 11:00 am, 2:00 pm, 3:00 pm, 4:00 pm.

On days when Parliament is sitting, we offer 50 minute sitting-day tours at 9:00 am and 10:00 am.
Bookings & Enquiries
View Availability
Click the button below to view our available dates and times.

Times and dates for 2024 will be released in mid-January 2024.
Make a booking
Once you have found your preferred dates and times, email your booking request to tours@parliament.vic.gov.au with the following information:
Selected date/s
Time/s
Number of students (up to 30)
Class year level
School name and address
Contact number for the booking
Enquiries