Departments
Department of the Legislative Assembly
We support the work of the Speaker, Legislative Assembly and committees. We also provide community engagement services.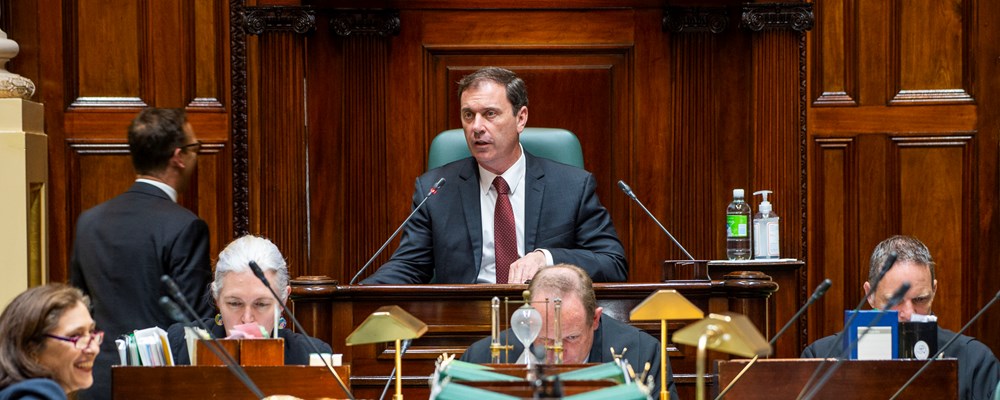 Clerk's Office
The Clerk's Office is responsible for the general management of the Legislative Assembly, including:
day-to-day operations of the department, including finance and staffing
policy, procedural and corporate requirements of the Legislative Assembly
arrangements for visiting delegations.
Contact
The Clerk of the Legislative Assembly, Bridget Noonan, is the permanent head of the department. Deputy Clerk Robert McDonald is the deputy head.
Procedure Office
The Procedure Office is responsible for:
responding to queries about the Assembly's activities from members of the media, government departments and the public
publication and distribution of house documents
tabling of reports and documents
administrative and research support for the Chamber and department.
Contact
Committees Office
The Committees Office is responsible for:
the Assembly's standing and select committees, as well as relevant joint investigatory committees
administrative, procedural and research support for committees
funding allocation and authorisation of committee spending.
Contact
Serjeant-at-Arms Office
The Serjeant-at-Arms Office is responsible for:
approval of functions and events in Parliament House
accommodation within Parliament House and the members' annex
former member support
media accreditation.
Contact
The Office is managed by Paul Groenewegen, the Assistant Clerk Procedure and Serjeant-at-Arms.
Tours and Customer Service Unit
The Tours and Customer Service Unit is responsible for:
public tours, school tours and online programs
visitor registration and management at the Parliament reception desk
Chamber support on sitting days
mail and printing services.
Contact
Speaker's Office
The Speaker's Office provides advice and assistance to the President on parliamentary administration, official delegations and ceremonial events.
Contact
Community Engagement and Education Unit
The Community Engagement and Education Unit coordinates the delivery of community engagement activities and is supported by staff from across the parliamentary departments.