Architecture tour of Parliament House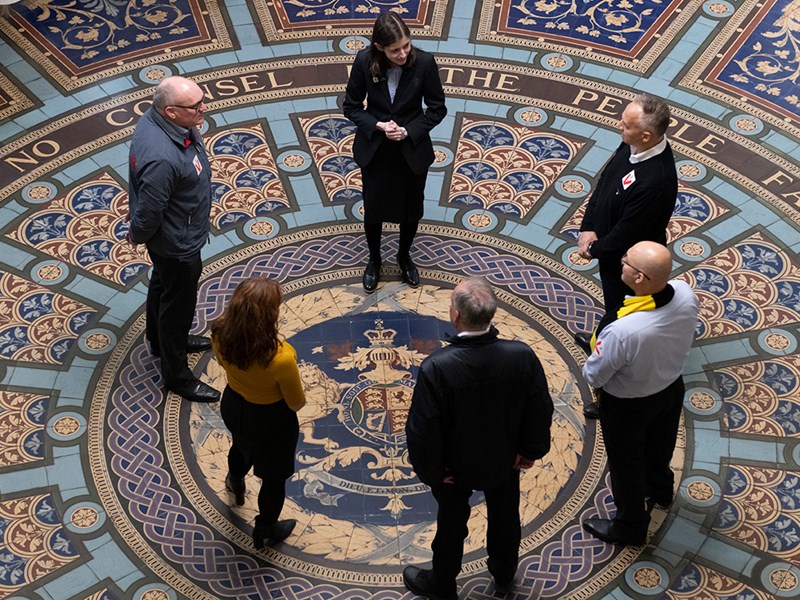 Join us for a free tour focusing on the architectural history and design of this Melbourne icon.
Facing the intersection of Spring and Bourke streets, the west facade of the building, with its sweeping steps, elegant lamps and grand colonnade, suggests solidity and strength.
However, appearances can be deceptive as the ambitious vision of 19th century architect Peter Kerr was never fully realised, leaving the building incomplete.
With features showcasing the wealth Victoria had accumulated from its gold and wool exports, a visit inside Parliament House is sure to delight anyone with an interest in architecture and historically significant buildings.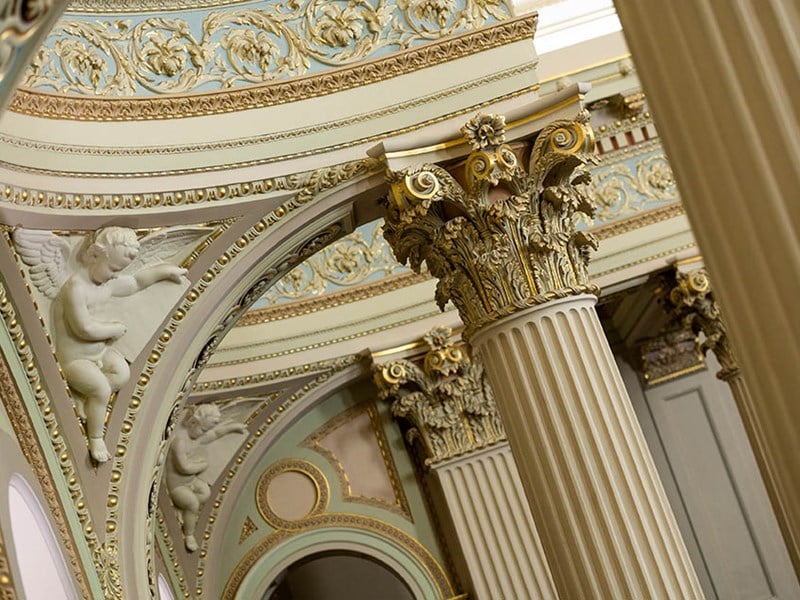 Date and time
July: 29
August: 26
September: 29
October: 28
November: 25
The Architecture Tour is held on the last Friday of the month.
Tours start at 2.00pm and run for approximately 90 minutes.
Please arrive 20 minutes before the tour start time to allow for security screening and check-in.
Group size and booking
Numbers are limited to 20 people per tour.
Bookings are essential. To reserve a spot, call the tours booking office on (03) 9651 8568 or e-mail tours@parliament.vic.gov.au.