Group tour of Parliament House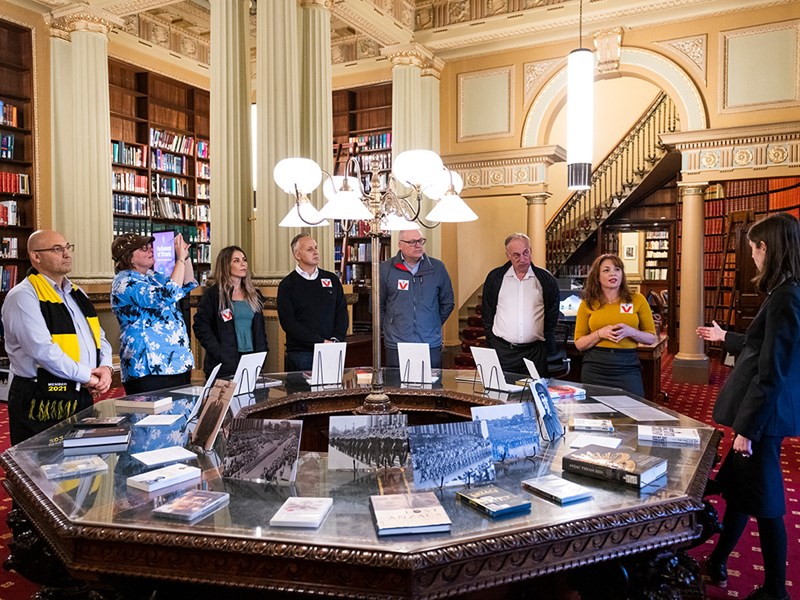 Book a free tour of Parliament House for your group.
Learn more about the role, history and work of the Parliament while exploring this historically significant building.
Please note that access to the Legislative Chambers and Parliamentary Library is subject to the availability of those spaces.
The tour is suitable for all ages. Photography is permitted at the discretion of the tour guide.
Date and time
Group tours run for approximately 50 minutes, and are held at 9:00 am, 10:00 am, 11:00 am, 2:00 pm, 3:00 pm, 4:00 pm.
non-sitting weeks – Monday to Friday.
sitting weeks – Monday and Friday.
On days when Parliament is sitting
We offer sitting day tours at 9:00 am and 10:00 am.
Bookings & Enquires
Tours are limited to groups of 6 to 30 people. Bookings are essential.
Make a booking
To make a booking, firstly click the button below to see our available dates and times. Once you have found your preferred available dates and times, email your booking request to tours@parliament.vic.gov.au
Email your booking request with:
Selected date/s and time/s
Number of people (between 6 and 30)
Name of group
Contact number for the booking.
to the tours booking office, tours@parliament.vic.gov.au.
Enquires
Accessible entrance
People with a mobility or physical disability can access Parliament House through the side and rear entrance on Spring and Macarthur Street. Scroll down and click accessibility for more information.
Audio guides in your language
Free audio guides are available for use on our group tours. Click on the link below to access the guide in your preferred language:
普通话音频指南
Español
Italiano
हिन्दी
한국어
You can listen via the website or download the izi.travel app to your Android or Apple device for free.
These guides are hosted on an external website and may include advertising or sponsors not associated with or endorsed by the Parliament of Victoria.