How Parliament works
How laws are made
One of Parliament's key roles is to make laws. The process of passing a law has six steps.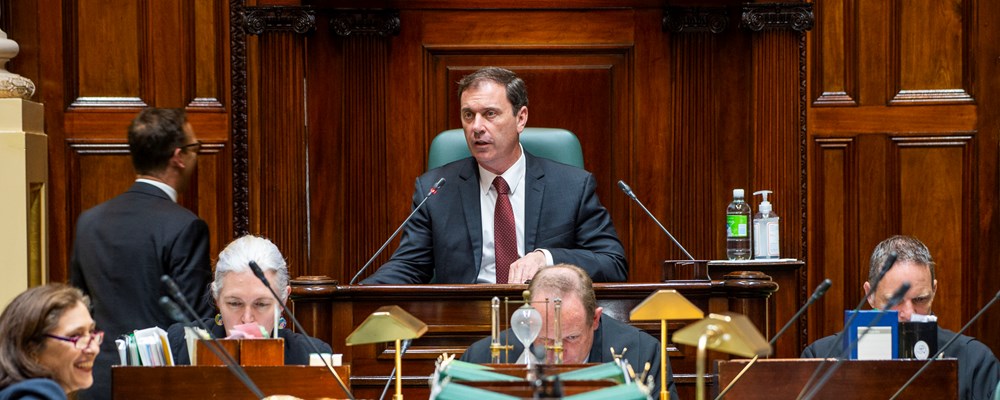 1. An idea
Ideas for new or changed laws can come from anyone:
members of Parliament
political parties
members of the public
lobby groups
parliamentary committees
the media
the public service and ministerial advisers.
If you have an idea for a new law, talk to your local member of Parliament.
Contact your local member
2. Creating a bill
The idea is drafted in a document called a bill.
If the bill is brought by a government minister it is known as a government bill. If a bill is brought by a member other than a minister is it known as a private member's bill.
The Office of the Chief Parliamentary Counsel drafts the wording for all bills.
3. Legislative Assembly
Most bills are debated by the Legislative Assembly first. The debate goes through several stages, known as readings.
4. Legislative Council
Once approved by the Assembly, the bill is sent to the Legislative Council.
Some bills start in the Council. It does not usually matter where the bill starts, as long as both the Assembly and the Council go through all the reading stages.
The only exception is the yearly budget. Both houses debate the budget, but it only needs to be approved by the Assembly.
5. Royal assent
The bill is presented to the Governor of Victoria for royal assent.
Once royal assent is received, the bill becomes an Act of Parliament. This means it is a law of Victoria.
The Governor cannot refuse to give royal assent for political or personal reasons.
6. A new law
When the new law comes into force this is called 'commencement'.
Some laws commence immediately after they have received royal assent.
Other laws do not commence until a date set out in the law or decided later by the Governor, with advice from ministers.
Track the progress of legislation