Strangers' Corridor Restaurant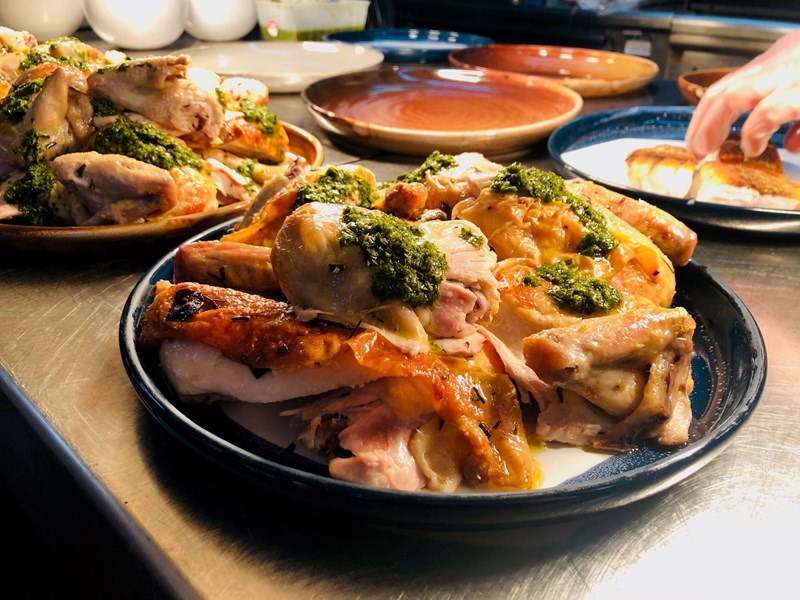 Enjoy lunch in the restaurant on level one at Parliament. Elegant, with dark timbers, contemporary artworks and accents of gold, red and pink tones shape an ambient sense of taste.
Serving days, times
The restaurant is open to the public 9.00 am – 4.00 pm, when Parliament is not sitting.
Lunch is available from 12 noon – 2.00 pm Monday – Friday, except Thursdays.

Lunch menu
The best local Victorian food and beverage offering ensures all guests experience a taste of Victoria.
We aim to use locally grown and produced Victorian foods wherever possible to offer the best quality seasonal menus. Our changing menus showcase the richness and diversity of Victoria's produce, with each menu featuring the flavours of different geographical regions in Victoria.
Sample menus are available below for Lunch and Group Dining Menus (group menu is for 5 people and over)
Parliament House is now a cash-free environment. Please pay by card.
Make a booking
Bookings are essential. Phone (03) 9651 8941 or email cateringadmin@parliament.vic.gov.au