Uniforms and ceremonial dress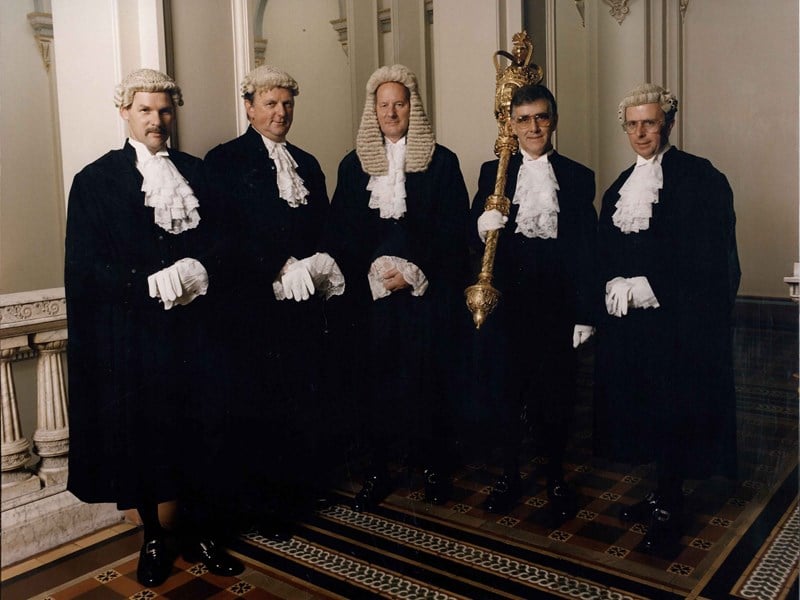 Until the early 2000s ceremonial dress and wigs were part of every sitting day. Today, the Parliament takes a less formal approach.
Traditionally, the Speaker and the President, Clerks, the Serjeant-at-Arms and Usher of the Black Rod wore a uniform based on formal court dress. This was a tradition custom carried over from the United Kingdom Parliament.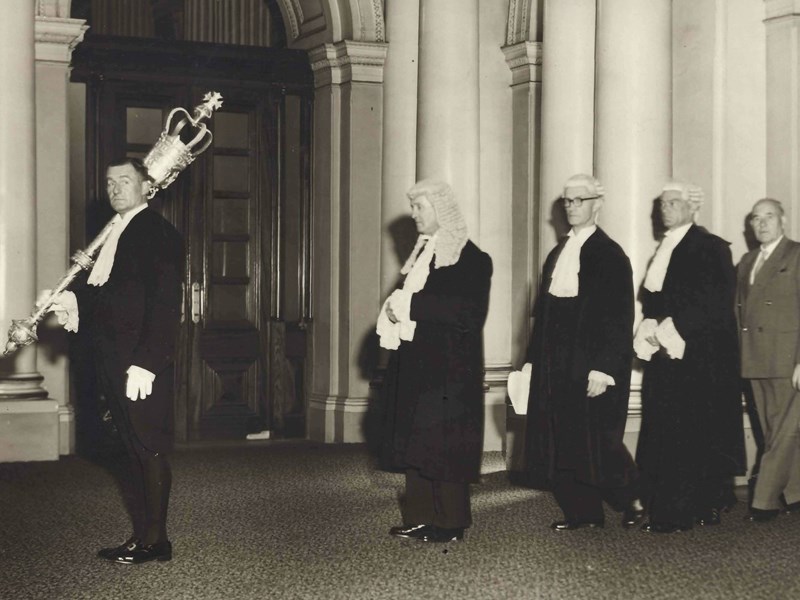 The uniform included:
a long coat with tails
a waist coat
knee breeches with silk stockings
a lace jabot and ruffles
white gloves
shoes with silver or steel buckles.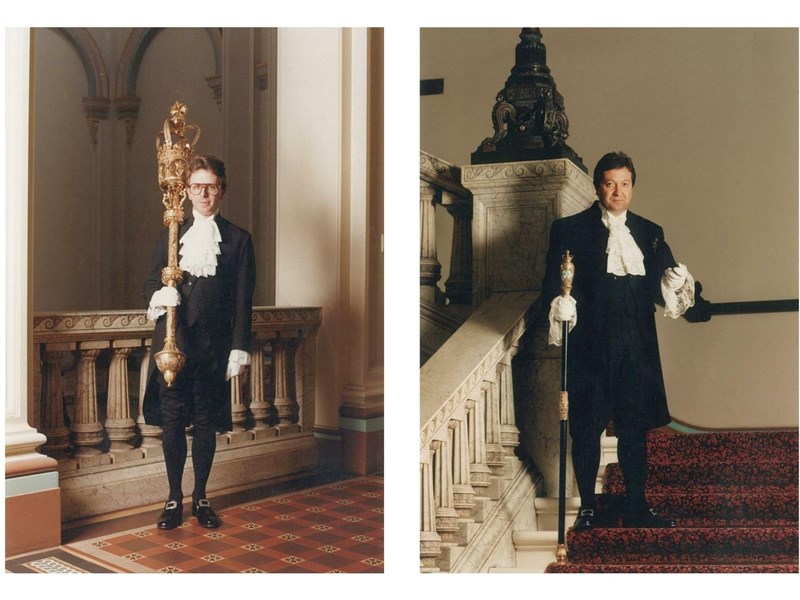 On ordinary sitting days, the knee breeches and stockings would be replaced with black pants.
The President and Speaker also wore bib and gown and full-bottomed wig. Clerks wore a Barrister's wig.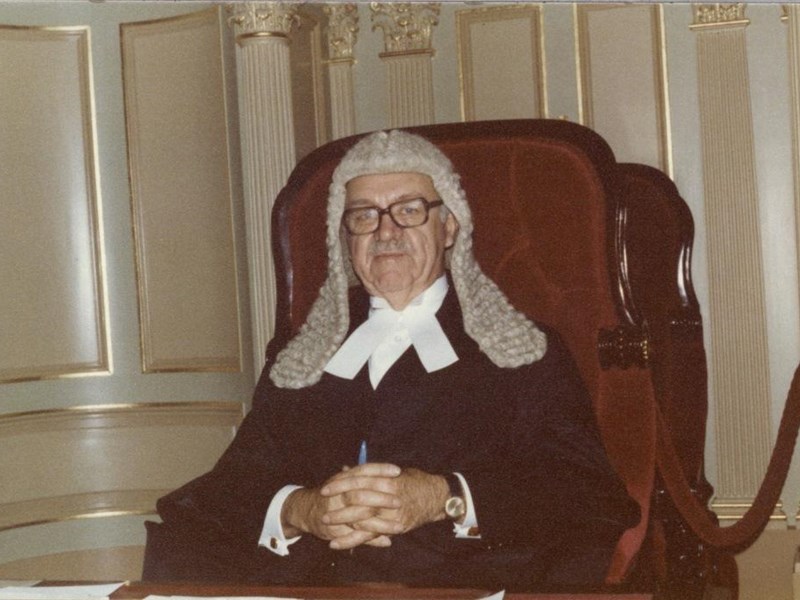 From the mid-1980s the Parliament began to take a less formal approach to clothes. The last person to wear full court dress at Victorian Parliament was Council President Bruce Chamberlain. He wore it at the Opening of Parliament in 1999.
Wigs were still worn, but they were hot and uncomfortable. In 2003, the wigs were put away for good.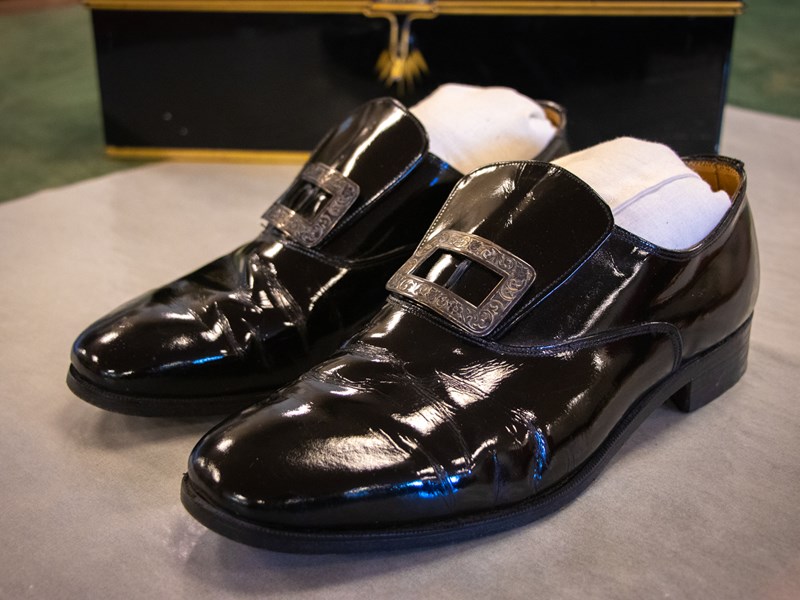 Today normal business outfits are worn in the chambers, while the wigs, ruffles and silver-buckled shoes are part of Parliament's heritage collection.
There is only one remaining reference to the old uniforms. Clerks, the Serjeant-at-Arms and Usher of the Black Rod wear black gowns over their business wear. The Serjeant-at-Arms also wears white cotton gloves when handling the mace, but this is only to protect its gold plating.