Canvassing reconciliation  
2 June 2023 Watch highlights video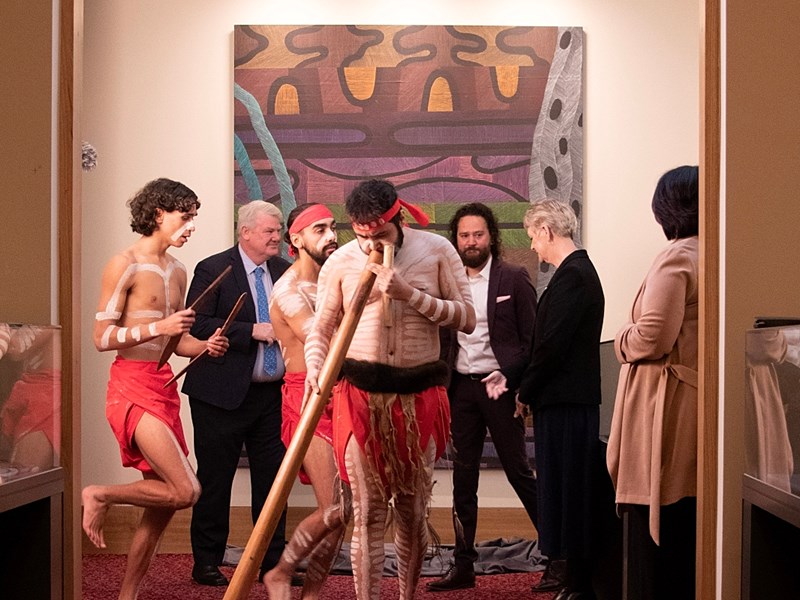 A Reflect Reconciliation Action Plan for the Victorian parliamentary departments has been launched at Parliament House.  
The plan details measures to improve engagement with Victoria's First Peoples and includes initiatives and measures which it's hoped will lead to substantial benefits for both Parliament and the community.

'Reconciliation is often spoken about as a journey, one that acknowledges the past and moves us forward to a shared future founded on respectful relationships between Aboriginal and non-Indigenous peoples,' Speaker of the Legislative Assembly Maree Edwards said.

The Speaker outlined the many steps already taken to build respectful relationships with Victoria's First Peoples.

These include the 1997 formal apology to the Stolen Generations, incorporating the Acknowledgment of Country and Smoking Ceremony into parliamentary traditions and hosting the First Peoples' Assembly of Victoria's inaugural meeting.

The occasion, held during National Reconciliation Week, also saw the official unveiling of the commissioned artwork Yarkeen Mirring (Dreaming Country), created by Gunditjmara, Yorta Yorta and Wemba Wemba man Tom Day.

The artist has described his work as a 'celebration of the collective Aboriginal identity and all they encompass, their vibrancy, their beauty, the tangible and the intangible, the undeniable identity'.

He said it is a work that should speak to all Victorians.

'What is the one constant that we all agree on? It's Country, we live where live because we love it,' he said.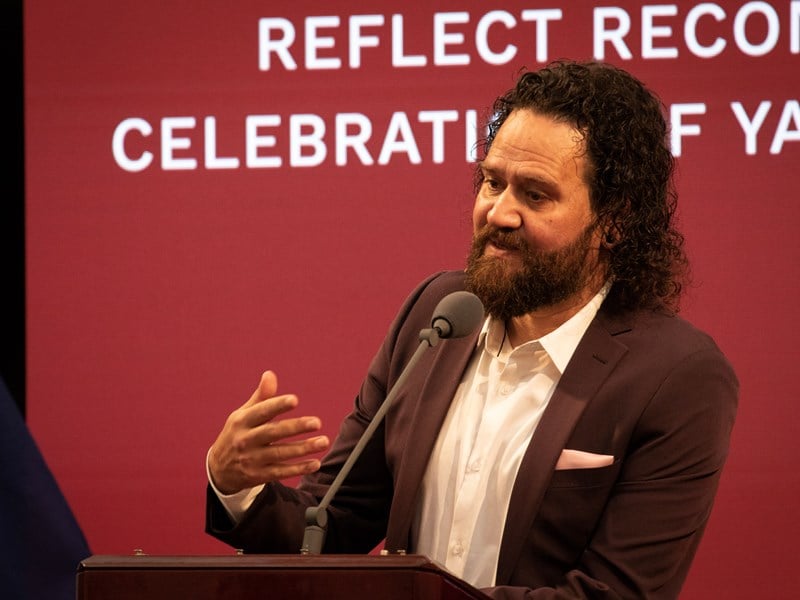 The painting is hung outside the two parliamentary chambers where it serves as a reminder to members of parliament, staff and visitors of the importance First Nations peoples, their culture and their aspirations.

'Every day it reminds us how lucky we are and how proud we should feel that we live in a state and a country that the oldest living culture in the world belongs to,' President of the Legislative Council Shaun Leane said.

Clerk of the Parliaments Bridget Noonan told the audience the Reflect Reconciliation Action Plan sets down a range of commitments to First Peoples to build stronger relationships, demonstrate respect, explore opportunities for deeper engagement, and work towards an enhanced framework for our ongoing relationships.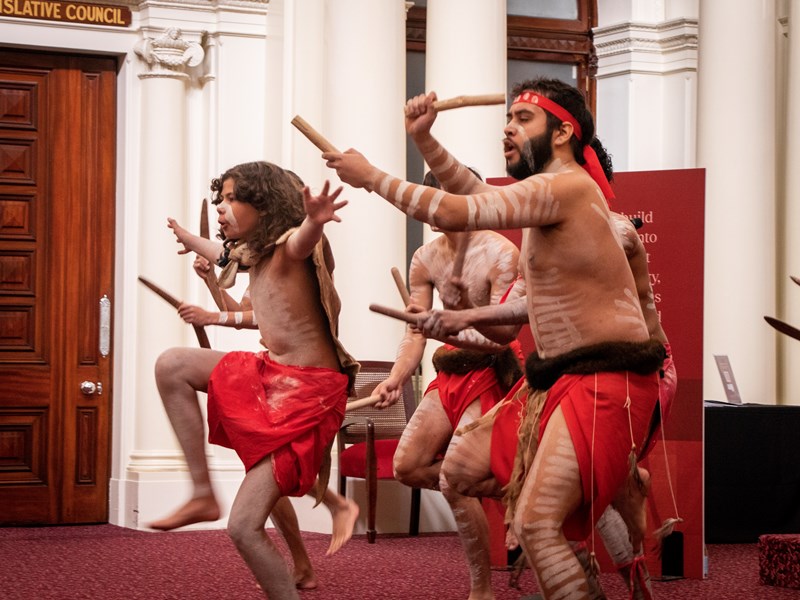 'Having respectful relationships with Victoria's First Peoples really matters to us here,' she said.

'We want to make sure our commitment to that is well understood and is reflected in the actions we take each and every day of the year,' she said.