Celebrating The Queen's Platinum Jubilee
5 June 2022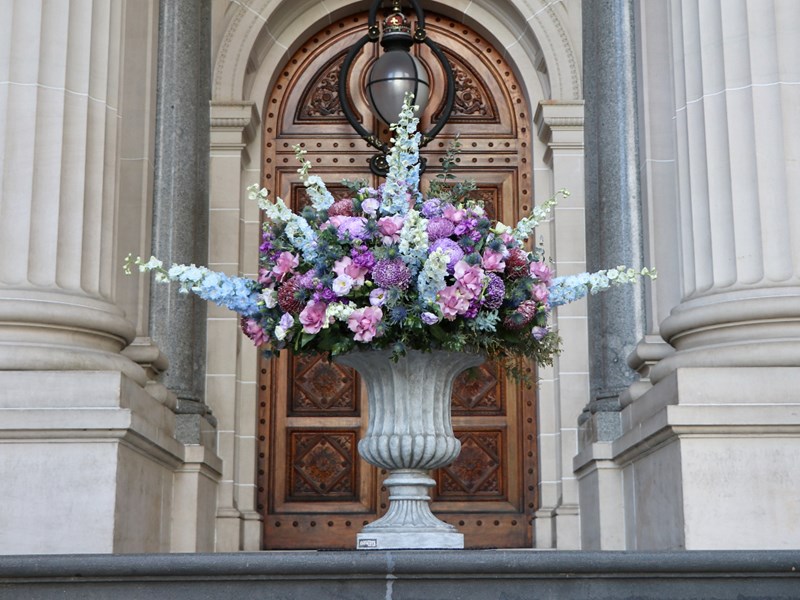 A message from the Victorian Parliament's Presiding Officers for The Queen's Platinum Jubilee.
On the occasion of The Queen's Platinum Jubilee, we congratulate Her Majesty Queen Elizabeth II on her lifetime of service.
Throughout her reign Her Majesty has upheld her commitment to the people of the Commonwealth, and she is greatly admired for that.
Early in her reign Her Majesty opened a session of the Victorian Parliament in 1954 and the warmth and gratitude shown by the people of Victoria on that occasion has endured to this day.
On behalf of the Victorian Parliament, we pay tribute to Her Majesty and express our admiration for her dedication throughout her reign.
To celebrate this Jubilee, on Sunday 5 June a display of flowers will be placed at the front doors of Parliament House, through which Her Majesty entered for the opening of Parliament in 1954.
We know how much Her Majesty enjoys her annual visit to the Chelsea Flower Show and her interest in the gardens of Windsor Castle.
Placing a floral celebration of Her Majesty's reign at the entrance of Parliament House is a fitting tribute to The Queen's Platinum Jubilee.


Hon Colin Brooks MP
Speaker of the Legislative Assembly
Hon Nazih Elasmar OAM MLC
President of the Legislative Council