Collaboration for better democracy
20 September 2023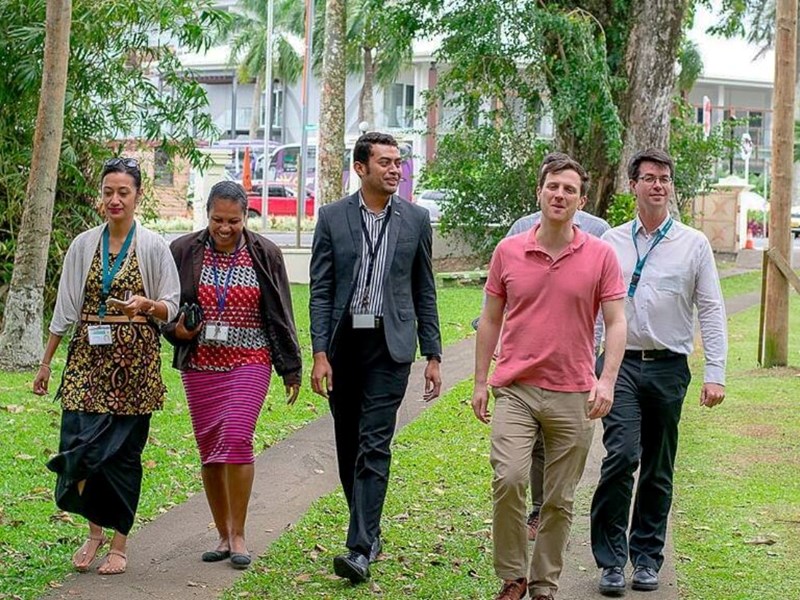 Engagement with foreign states is often thought of as a concern solely for a national government. That's why many are often surprised to hear of Victoria's multiple and diverse connections with governments and parliaments across the world, and the benefits that brings.
Victoria's sister state relations are one example, providing a rich opportunity for cultural exchange and mutual sharing of ideas with regions in East Asia. Those longstanding connections link the state with Aichi Prefecture in Japan, the Republic of Korea's second most populous city Busan, and the Jiangsu and Sichuan Provinces in the People's Republic of China.
In the realm of representative democracy, Victoria is an active member of the Commonwealth Parliamentary Association, a league of parliaments from across the member states of the Commonwealth of Nations. The CPA focuses on sharing ideas and initiatives that can enable transparent governance and healthy democratic societies. According to the Victorian branch of the CPA, 'members are able to share their experiences, learn from their peers and deepen their understanding of democracy'.
Another cornerstone of the Victorian Parliament's international outreach is the Pacific Parliamentary Partnerships program, which has seen 'twinning' relationships established between Australia's state and territory parliaments and counterparts in Pacific Island nations. Through this program, established in 2007 and supported by Australia's Department of Foreign Affairs and Trade, Victoria is partnered with Fiji, Nauru and Tuvalu.
Jean-Raphaël Giuliani, a regional specialist at the United Nations Development Programme's Pacific Office says twinning is 'more than a win-win relationship, but a true friendship that is repeatedly stated'.
'What we are very much trying to promote is the ownership of development. That any action comes from the parliament and from peers,' he says.
Victoria was initially linked with two partner parliaments, Nauru and Tuvalu, based on previous ties. A spot was left open for Fiji, that had a military coup in 2006, in the hope it could join the program upon return to democracy. This would eventually come to fruition in 2014, with Fiji and Victoria starting up their twinning that same year.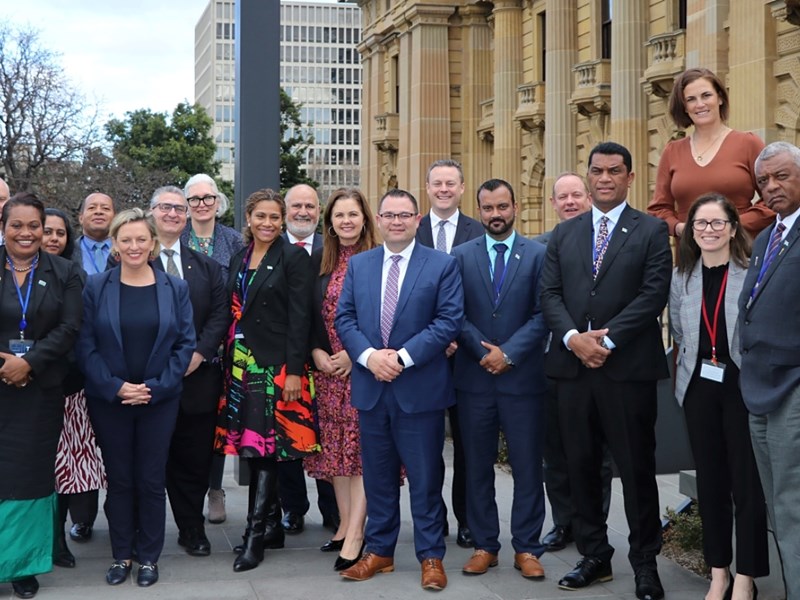 According to Josua Namoce, Manager Research and Library Services at the Fiji Parliament, the partnership's initial engagement was focused on capacity-building and support for the parliament secretariat as they worked on establishing a new parliamentary administration and services.
'We have learnt many lessons and best practices from our Victorian counterparts and adapted these to our parliamentary services,' Mr Namoce says. 'We continue to refer to the practices and processes of the Victorian Parliament secretariat when looking at strengthening our services to our principal clients – our Members of Parliament.'
Thinking about how to engage the local population with the new processes of governance was also important, notes Jean-Raphaël Giuliani. The Victorian Parliament was turned to for advice on matters such as developing a community engagement strategy, building an appropriate parliamentary website and producing digital content.
The twinning program has seen Victoria assist with the Fiji Parliament's budget analyses, by sending staff and research material to the UNDP Pacific Floating Budget Office. Workshops and professional development attachments have also taken place over several years, with training provided to IT, library and corporate services staff among others.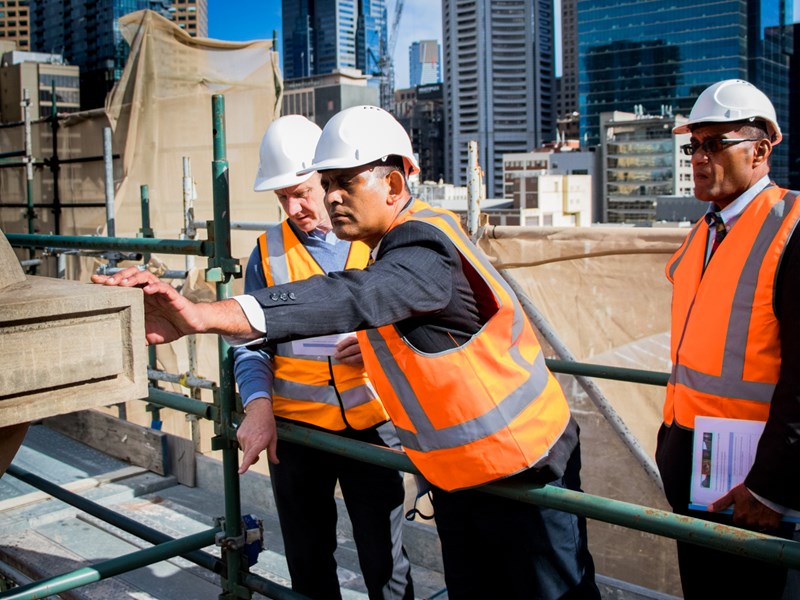 Fiji has established 'the most solid parliament in the Pacific Islands in just a few years,' says Mr Giuliani.
While the responsibility for this extraordinary development lies immediately with the people and politicians of Fiji, the assistance provided by Victoria was an important resource, according to the Fiji Parliament's Speaker, the Hon Ratu Naiqama Lalabalavu. In a recent speech he thanked the twinning program for supporting 'our progressive journey towards fulfilling the ideals of parliamentary democracy'.
The CPA Victorian Branch notes another significant outcome from this work. 'Where requests for assistance would historically be directed to an Australian parliament, it is now not uncommon for Fiji to take the lead and assist their smaller Pacific parliamentary colleagues,' a branch spokesperson says.
Engaging the nation's population with the work that parliament does has been an issue of interest for Nauru too, which has lacked the necessary infrastructure to maintain a significant and consistent online presence. Responding to these challenges, the twinned parliaments were able to brainstorm some approaches that could achieve the goal of increasing the Nauru Parliament's interaction with its community.
In addition to such collaborative advice, the Pacific Parliamentary Partnerships program has also been able to provide much-needed equipment to Pacific Island parliaments, particularly to meet their information technology needs. Nauru, for example, was able to acquire digital Hansard equipment, ensuring that its parliament could maintain the transparency of its processes and provide its population with the ability to access records and debates. Likewise, Tuvalu was able to purchase furniture and computers for its parliament.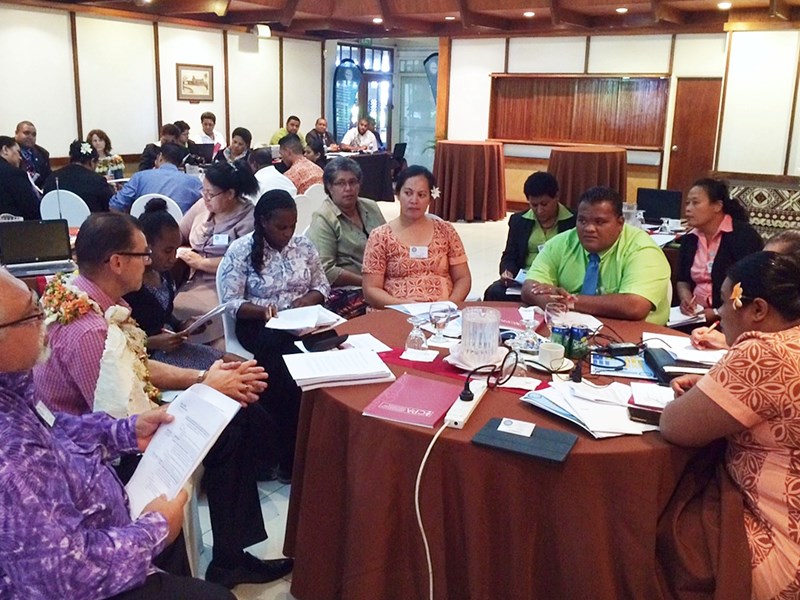 But the twinning is not just a one-way street. The Victorian Parliament has also learnt more about its neighbouring region and the Pacific approach to a range of issues. The nations of the Pacific are well known for their cultural emphasis on community, a tradition that has left a noticeable impression upon Victorian parliamentary staff, who have also benefitted from the professional development opportunities offered.
Through the ongoing work of these partnerships, Victoria is able to contribute to Australia's international engagement in meaningful ways that promote good governance and mutual understanding, particularly in the immediate region. It's a continuing need with the opportunity for lasting benefit.
About the Author

Lachlan Forster
A participant in the Parliament Express program conducted by the Parliament of Victoria in partnership with Express Media. The program provided mentoring and engagement experiences, leading to a series of articles written by young Victorians for the Victorian Parliament's website.