First Peoples' Assembly meets at Parliament House
27 July 2023 Watch session replays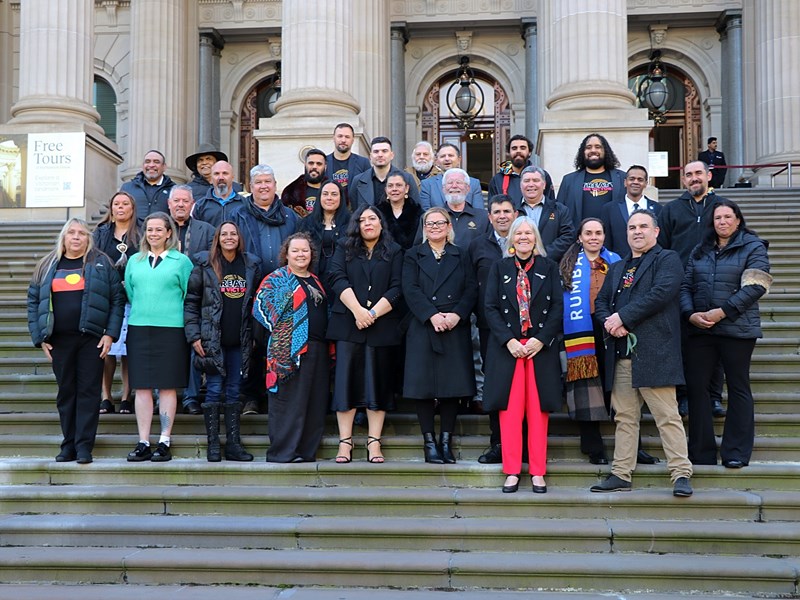 The second term of the First Peoples' Assembly of Victoria has commenced with a two-day meeting at Parliament House.
The First Peoples' Assembly is the democratically elected body of Aboriginal and Torres Strait Islander Peoples in Victoria. Its role is to prepare for negotiations and to agree a treaty with the Victorian Government.
Outgoing Co-Chair Aunty Geraldine Atkinson noted the significance of meeting in the Legislative Council chamber.
'This is where laws and policies about us were made without us and imposed on us against our will and at a great cost,' she said.
'Yet we're here today reclaiming it, not just making it yield but reshaping it, negotiating into existence a better way of doing things and ensuring that our inherent rights as First Peoples are always respected and we have a rightful home in Victoria's democracy,' she said.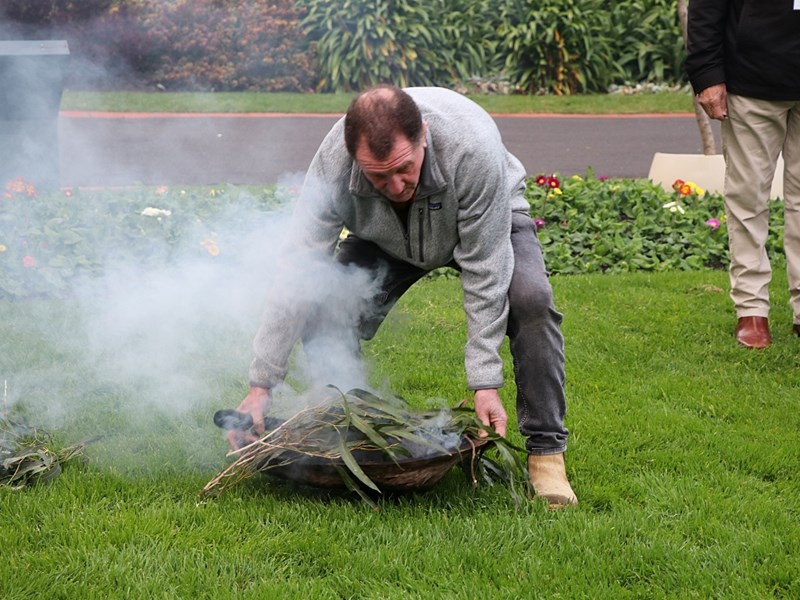 The First Peoples' Assembly was first elected in 2019 and outgoing Co-Chair Marcus Stewart told the gathering that, while much work remains to be done, the first term of the Assembly had a number of achievements.
'We've set up Australia's first truth-telling process, the Yoorrook Justice Commission,' he said.
'We designed the independent umpire, the Treaty Authority, that sits outside the usual government system and will be grounded in our own culture and will have to uphold and observe Aboriginal lore as well as Western law.
'We created a self-determination fund to help Traditional Owners get Treaty ready and to help generate wealth and prosperity for future generations. And we reached agreement on the treaty negotiating framework, that is essentially the rulebook for treaty-making in Victoria,' he said.
The Assembly also chose two new Co-Chairs Rueben Berg and Ngarra Murray. Both spoke at the second day of the meeting, which also saw an address by Premier Daniel Andrews.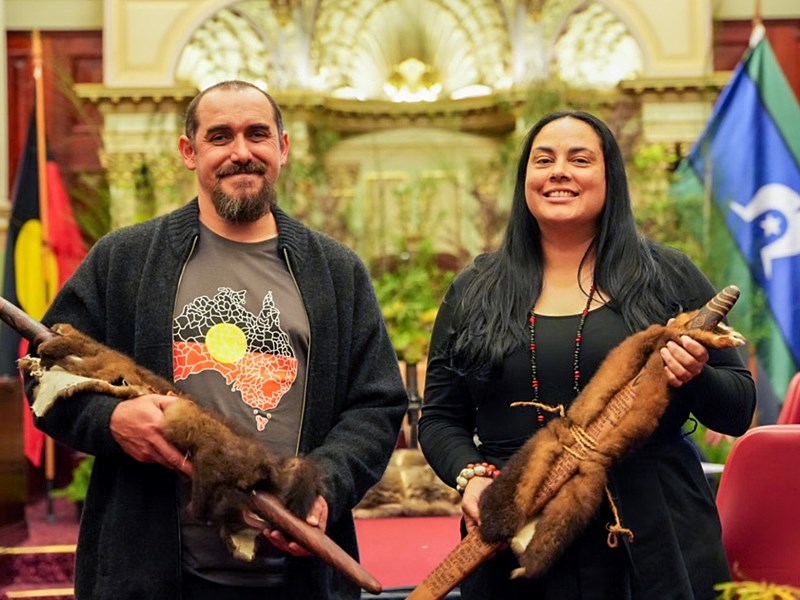 Replays of sessions that were broadcast can be viewed on YouTube.