Inauguration of 30th Governor of Victoria at Parliament House
9 August 2023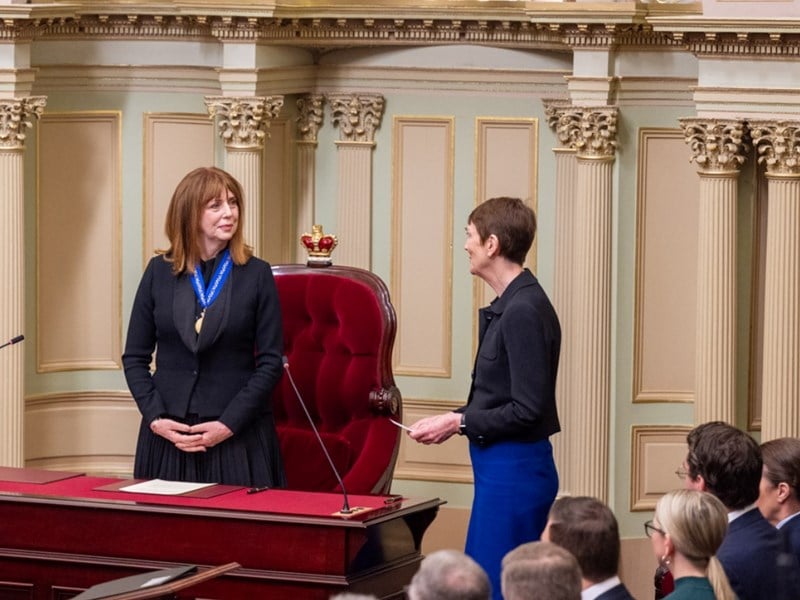 Her Excellency Professor the Honourable Margaret Gardner AC has been inaugurated as the 30th Governor of Victoria.
The ceremony at Parliament House was attended by government representatives, parliamentarians, the First Peoples' Assembly of Victoria Co-Chairs, members of the consular corps and other distinguished guests.
On her arrival, Professor Gardner was greeted with a Smoking Ceremony on Parliament's steps, followed by a Welcome to Country in the Legislative Council chamber.
In his remarks, Premier Daniel Andrews noted the significant contribution that Professor Gardner has made to this point in a distinguished career.
She was the first woman to lead Monash University, serving as President and Vice Chancellor since 2014. She also previously served as President and Vice Chancellor at RMIT University and was a Fulbright Postdoctoral Fellow.
'Here in the education state, I can think of no better person to lead from the front than Professor Gardner,' the Premier said.
Following the Premier's remarks, the Governor made the Affirmation of Allegiance and the Affirmation of Office, before signing the Oath Book to faithfully undertake her duties, formally completing the swearing in to exercise the constitutional power of Head of State in Victoria.
'Victoria is a place of many people and many voices where by listening to the experience of those voices we can and shall grow wiser,' the Governor said at the inauguration.
'That is why as Governor I look forward to being part of the journey with the people of Victoria as our future unfurls.'
Photos: Gavin Blue