Leading in more ways than one
1 August 2023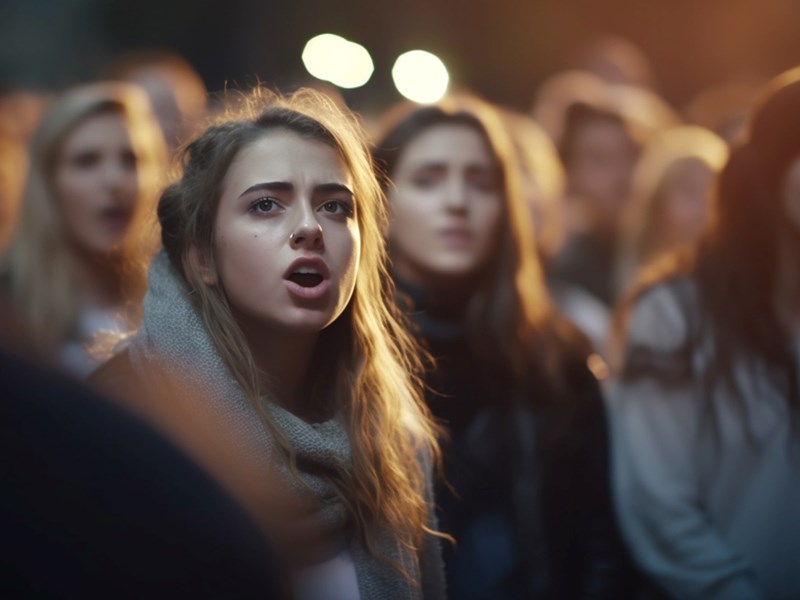 For the first time in its history the Victorian Legislative Council has more female than male MPs.
'Women represent 55 per cent,' says Georgie Purcell, one of Victoria's new crop of MPs, elected at the 2022 state poll.
Victoria's also getting close to equal numbers of women and men in the Legislative Assembly.
It's been a long journey to get here from 1923 when legislation was passed enabling women to stand for election to the Victorian Parliament.
According to Purcell, who represents the Northern Victoria Region for the Animal Justice Party, she has encountered an incredibly supportive environment on Spring Street.
'There's this real camaraderie across the women in parliament,' she says.
Purcell is one of many women MPs to take on leadership roles at the parliament, becoming Chair of the Legislative Council Economy and Infrastructure Committee, one of five women to currently preside over parliament's six standing committees.
Working with a secretariat to run parliamentary inquiry processes, she is the public face of the committee, promoting the call for public submissions, acting as media spokesperson and leading the questioning of witnesses at public hearings.
As the youngest woman in the Victorian Parliament, Purcell feels a strong obligation to represent young women and youth more broadly.
'I might look different to parliament, but I don't look different to society. And I think it's really important our parliament actually reflect the people they represent,' she says.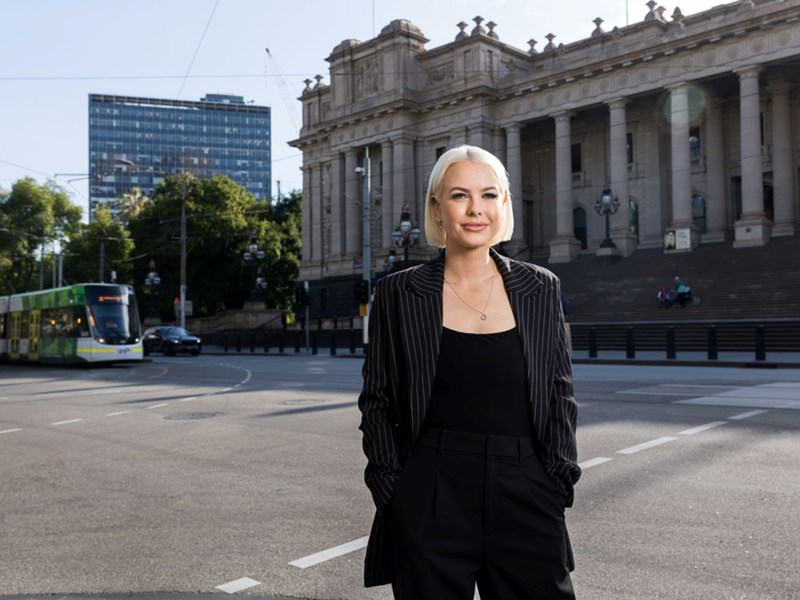 With an all-female staffing team, she hopes women continue to be represented within parliament, especially young women.
'At the end of the day, parliament are making decisions that ultimately affect young people the most, and they're the decisions that they will have to live with the longest. So I'd love to see more young women in here,' Purcell says.
Member for Mildura in the Legislative Assembly, Jade Benham has also taken on an important leadership role in parliament, serving as The Nationals Whip while also a member of parliament's Integrity and Oversight Committee.
As a whip, it's Benham's job to make sure all the speaking opportunities for Nationals MPs in the lower house are filled and there are speakers on each one of the bills that are put up. She also debates procedural motions on the Assembly's program of business and ensures everyone is in the parliamentary chamber if a vote (division) is called.
Benham was inspired to step into parliament to represent people in regional Victoria and get their voices heard.
'I was always taught that if you are going to whinge about something, you better be ready to put your money where your mouth is and do something about it. So I did and here I am,' she says.
As a newer MP, Benham has women she looks up to as mentors, such as Shadow Minister for Health Georgie Crozier, and feels she is in a safe space to ask for advice.
'We all sort of lean on each other. The ones who have been there for a while, we actually really do look up to,' she says.
Benham says her experience as a woman in parliament has been nothing but positive so far.
'I have never felt like being a woman has had any real impact. It was simply who is the best person for the job in my electorate. It's always been completely full of respect.'
With 13 years' experience in parliament, Thomastown MP Bronwyn Halfpenny from the Australian Labor Party has worked in a variety of leadership roles and has seen significant change in women's representation.
'There has been real effort made by the Labor Party to increase women's representation in parliament. Women now make up more than half of the government numbers and half of the ministers. More women means a more inclusive workplace and ensures the issues that affect women are given the consideration they deserve by government.'
She currently serves as the Parliamentary Secretary for Jobs, assisting the Minister for Industry and Employment. It's an area she cares deeply about.
'All levels of government have an important role to play to support industry, to create jobs and support job seekers particularly those that face barriers to getting a job,' she says.
Within her office, she has made a concerted effort to connect and work with young people to introduce them to politics and the parliament.
'I believe it is important that politicians help to lift the voices of residents and ensure local young people are supported and encouraged and heard,' she says.
'I try to identify young people and train and support them. I'm proud to say in recent years I have had a number of young women working with me in both paid and voluntary capacities who have now found work in other parts of government and are doing really well. Without experience in an electorate office and contact with the parliament they may not have considered or thought it possible to get work in the field.'
Halfpenny has attempted to connect with people in different ways to demonstrate that parliament and politicians are accessible to all.
'In addition to usual methods of communication I have employed project officers to put together exhibitions in parliament showcasing the achievements, aspirations and contributions that local people make. It was so good to see so many young women come forward and be part of it.'
History may have been made this parliament in reaching a level of statistical equality among women and men, but the women who are leading the way recognise there is still work to be done to engage young women with politics and parliament. And that includes taking young women seriously as participants in our political and parliamentary processes.
About the Author

Jemma van Zaanen
A participant in the Parliament Express program conducted by the Parliament of Victoria in partnership with Express Media. The program provided mentoring and engagement experiences, leading to a series of articles written by young Victorians for the Victorian Parliament's website.