Parliament welcomes Shrine volunteers
13 July 2023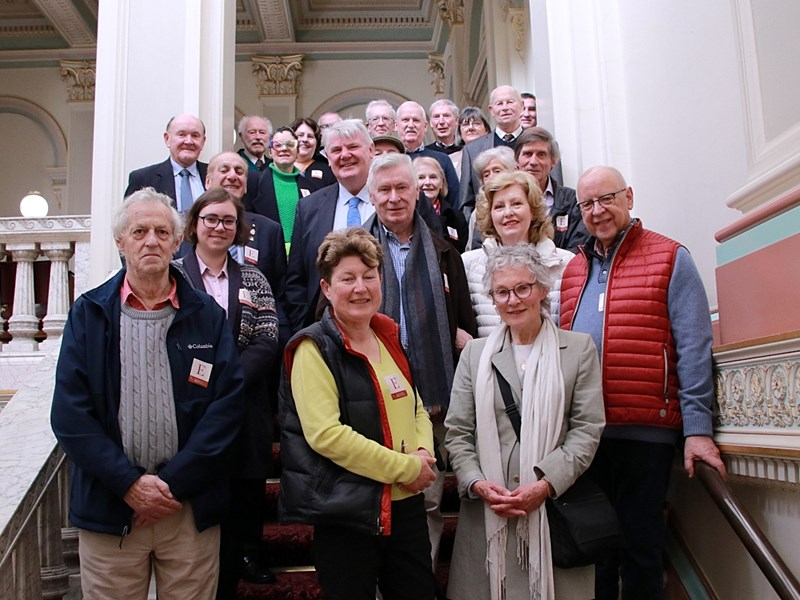 A group of volunteers from the Shrine of Remembrance has been given a tour of Parliament House and morning tea in honour of their contribution to one of Victoria's most significant institutions.
The group toured the building at the invitation of the President of the Legislative Council Shaun Leane.
'I know you do a lot of great work for the Shrine,' Mr Leane told the group.
'The Shrine is such a fantastic and important place, so you're all very deserving of a cup of tea and a tour yourselves, so we can show our appreciation of everything you do,' he said.
Sue Burgess, Director of Public Programs for the Shrine of Remembrance said the volunteer tour guides enjoyed the behind the scenes insight into Parliament House.
'They were really chuffed and excited to be given the opportunity to come here. Most of them are history buffs so the history of our buildings and the history of our city are really important to them,' she said.
The Shrine volunteers lead tours of both community and school groups.
'A lot of them have family connections of service, many just appreciate the Shrine and what it does and others are just interested in history and just want to put that history to work,' Ms Burgess said.