Regional leaders draw lessons from parliament
2 September 2023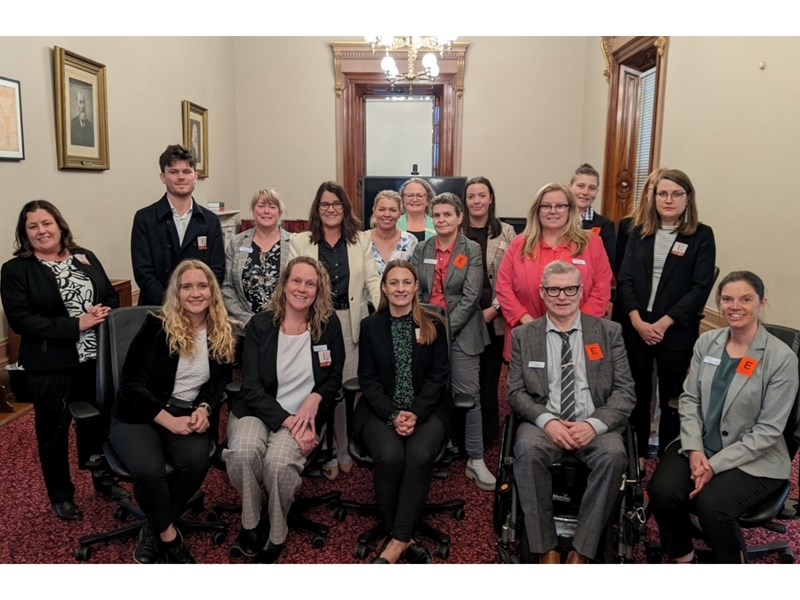 A group of emerging leaders from in and around Warrnambool has taken part in a two-day program at the Parliament of Victoria.
Leadership Great South Coast provides an annual community leadership program for aspiring and emerging leaders, drawn from all sectors of the Great South Coast region.
While at Parliament House the group met with MPs and parliamentary staff to learn more about the operation of parliament and its committees.
They also met a member of the press gallery, an electorate officer and sat in on Question Time in the Legislative Assembly.
Program participant Mark Barling, an IT facilitator with a Warrnambool based NDIS provider, said seeing the work that goes on beyond what is usually reported in the media was eye opening.
'Probably the biggest thing for me is, you see Question Time on TV and that maybe tarnishes a bit of what parliament is all about. But, by coming here you realise they're not doing that for eight hours a day, it's a very small part of their roles,' he said.
'So I learned something about politicians of all sides having respect for each other outside of Question Time.'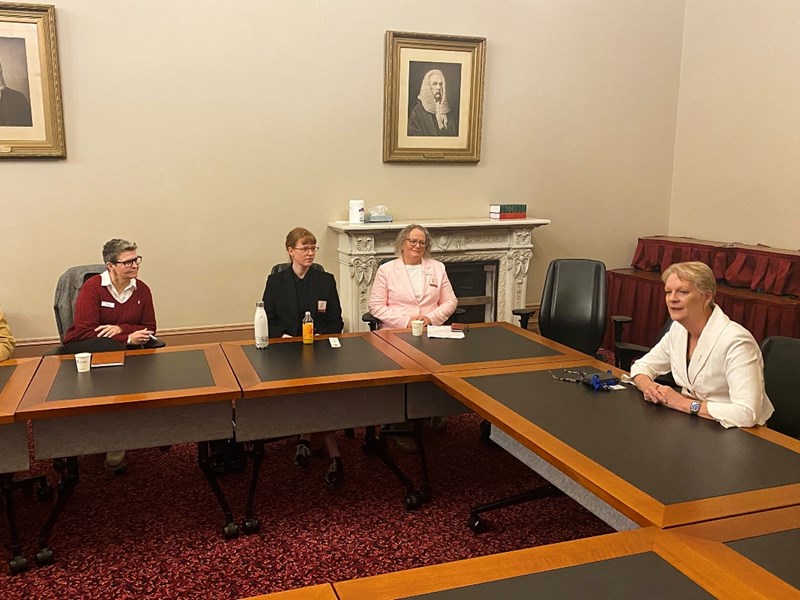 Claudia Klunker is a Warrnambool based dairy farm manager. She was keen to join the program to develop skills she hopes will help her start a program to bring new people into the agricultural sector.
'My goal is to bring young people into farming because we don't have anywhere near enough young people coming along,' she said.
Family farms aside, there's a shortage of young workers wanting to work in farming and they're missing the opportunity to have a great career in a great industry, she said.
'It's a very satisfying job. If you like looking after animals and being educated enough to do that and learning the basics of where the stuff that's on your plate and in your fridge comes from, then I'd say go for it,' she said.
Mark Barling said if he could take one skill away from the program it would be to develop the confidence of many of the politicians he met.
'The skill I'm picking up on is just seeing how the ministers and the members carry themselves. They're meeting bunches of new people all the time, they're quite good being really confident and commanding in that situation.'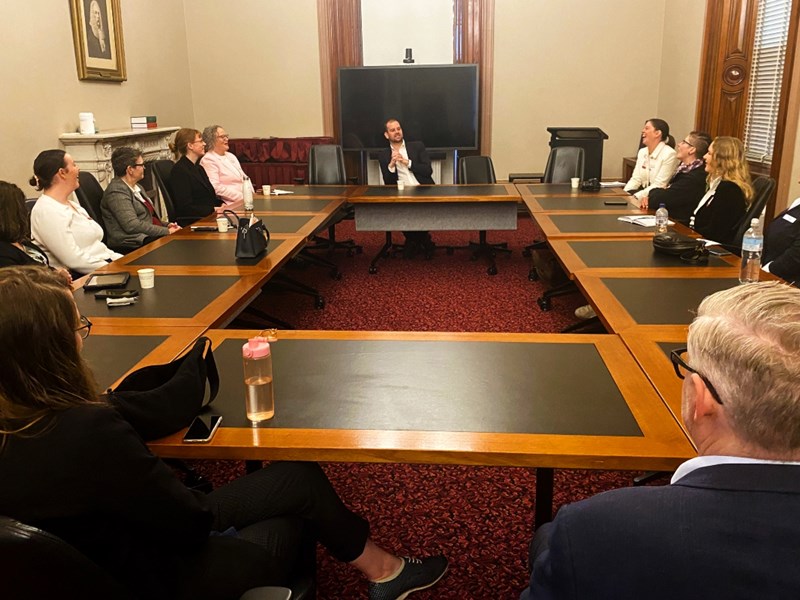 Claudia Klunker said she learned that if people and communities wanted their concerns heard then they needed to speak up and not just wait until politicians noticed them.
'When I go back to Warrnambool, I'll talk to people about how we need to speak up more as a community. You need to get out there and speak more. If we want to see change then we need to be more that squeaky wheel and say, 'hey do something for us here'.'