Striking a balance in public roles
7 September 2023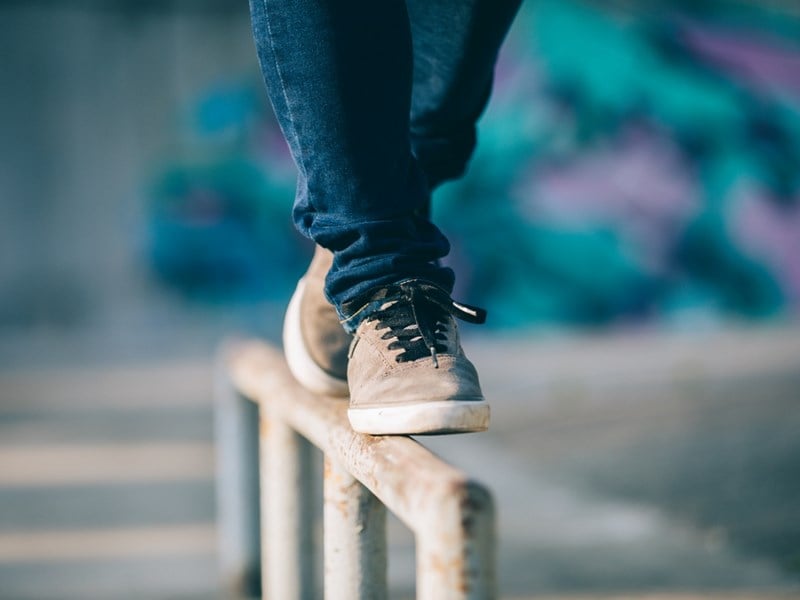 In the dynamic political landscape of Victoria, the ethical quandary faced by parliamentarians has become ever more apparent – a need to reconcile their personal beliefs with the responsibilities of their role.
As they navigate the intricate dance between being private citizens with individual convictions and fulfilling their roles as public servants with communal responsibilities, questions arise about where the boundaries lie.
These elected officials wield significant power in shaping the policies that inform our everyday lives, and each must find a way to grapple with this topic.
For Liberal Member for Caulfield, David Southwick, community is the backbone of his decisions.
As a parliamentarian, Mr Southwick's personal views have been challenged by those he represents, particularly surrounding debates on sensitive issues, specifically in relation to the recent voluntary assisted dying and right to life debates.
'After talking to a lot of my constituency, there were certain bills on reflection that I would have had my own different perspective on,' Mr Southwick said.
'That's been a journey for me in that I think it's allowed me to line up properly where my values have always been, but I think also where society is.'
Embracing inclusivity, engaging in open dialogue, and earnestly considering diverse perspectives can foster trust and invigorate the democratic process, said Mr Southwick, particularly in balancing differing religious backgrounds.
With around 30% of the population of the seat of Caulfield being Jewish, the electorate has a wide range of views both inside and out of that community.
'It's very important for me to be able to represent the whole electorate but also have an understanding and kind of work both sides of the electorate equally,' Mr Southwick said.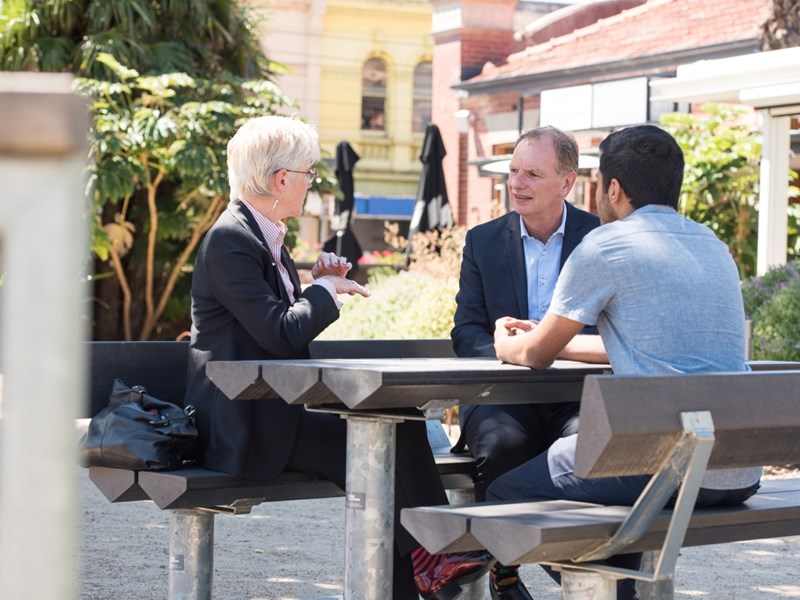 Making himself approachable to gauge his electorate's beliefs is at the core of Mr Southwick's philosophy.
'As a politician it is really interesting, I can go and stand on the corner in a suit and with an A-frame and hardly anyone will approach me and talk to me,' he said.
'But I can walk the dog around Caulfield Park or I can sit in a cafe in a pair of jeans and a T-shirt and have a coffee and then people are lining up to have a chat.
'Ultimately, I believe in listening to what the community is focused on, trying to represent them in the best way that I can in the parliament.'
Luba Grigorovitch, the Labor Member for Kororoit, shares this sentiment, saying she is passionate about the hands-on community work. 'That's literally my bread and butter,' she said.
Being a member of the ALP from age 12 and working her way up through the bus union, Ms Grigorovitch was attracted to politics' sense of community.
For her, addressing issues in the community comes from finding a middle ground and working collaboratively.
This was her experience as a union secretary where she worked to resolve a transport workers' dispute back in 2015.
'I think you don't know what you don't know, so if it's something that I fundamentally believe is wrong and needs to be fixed, I try to go to what the root of the problem is and find a solution from there,'
Ms Grigorovitch said.
'Bringing people together and going on the journey together… let's try and work this out. I always like it when both sides leave thinking they've got a win.
'It was very much about being side by side with the membership and that's sort of my leadership style.'
According to Ms Grigorovitch, people look at politicians and think how would I get there. But she thinks anyone can and should be a member of parliament, it's just a matter of determination.
'Obviously, I am the local representative, but I think you have to lead by example as well,' she said.
Rachel Payne represents the South-Eastern Metropolitan Region in the Legislative Council and is a member of Legalise Cannabis Victoria.
As a member of a micro-party, sitting on the crossbench, she often is a deciding vote for legislation.
'We do have a little bit more responsibility in making sure that we're making the best decisions possible,'
Ms Payne said.
'I have a little bit more freedom to be able to work with all sides of government and work out the best way that I can interact with each piece of legislation coming through.'
In the 2022 Victorian election, Labor won 15 of the 40 seats in the Legislative Council requiring the party to get additional support from either six opposition or crossbench members to pass legislation.
For Ms Payne having representatives from diverse backgrounds is an essential addition to the parliament.
'There's five of us in the upper house that represent each of our regions, and of that five I tend to gravitate towards representing certain parts of the community whereas my colleagues may represent other communities,' Ms Payne said.
'I think it's important too, as a parliamentarian, in all areas of parliament, that they actually represent who they are in their community.'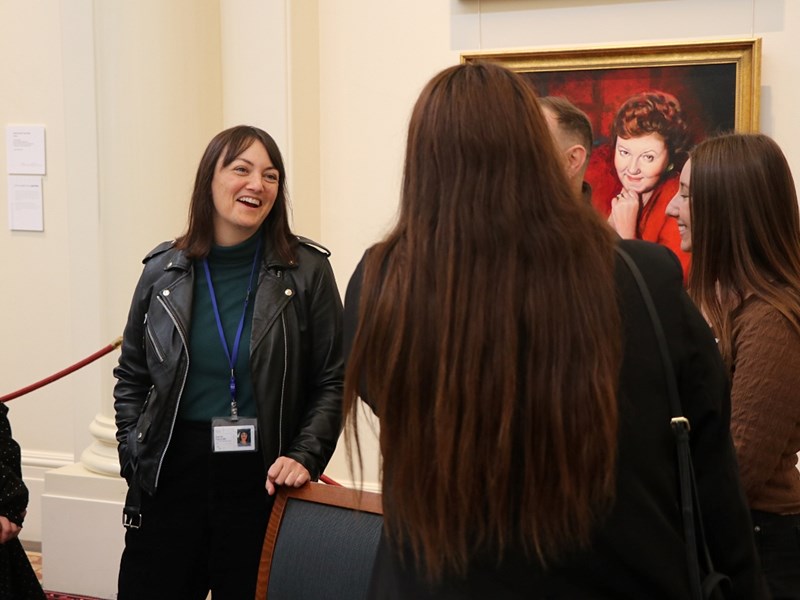 For the first time in the history of the Victorian Parliament the Legislative Council is made up of a majority of women. Ms Payne welcomes the increased perspectives.
'Parliament is definitely evolving and changing and I think that the world is just such a different place when different people are involved in decision-making… I encourage anyone and everyone to get involved in that decision-making process, it makes for a better world that we live in.'
Ultimately, for the parliamentarians tasked to represent Victoria, striking a balance between their personal beliefs and public role continues to be a nuanced discussion. However all agree it starts with community.
About the Author

Sophia Baker
A participant in the Parliament Express program conducted by the Parliament of Victoria in partnership with Express Media. The program provided mentoring and engagement experiences, leading to a series of articles written by young Victorians for the Victorian Parliament's website.