The pros and cons of being social
27 October 2022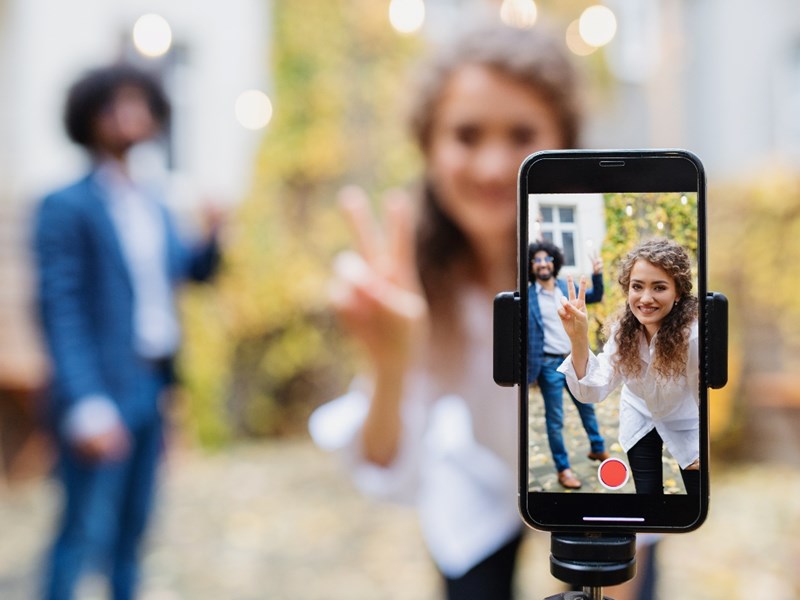 TikTok raises questions about engaging with young people on their terms.
'There really was no motive, it was for fun,' say the staff of MP Will Fowles, the Member for Burwood. Max Yakubowksi and Charlotte Wang have helped create TikToks for Fowles' account. Both are also on the platform in their personal lives. 'It's just a way to let people know what's happening more.' Together, the two have firsthand experience connecting with young people.
TikTok is becoming one of the fastest-growing news sources among young people. This raises concerns for media literacy, as there is no process for fact-checking on TikTok. Yet with quick and easily digestible videos on a platform that has long been more than just dancing, this proves the effectiveness of TikTok as a way to share news and updates. This brings forth a larger question: can TikTok be a way of communicating the work of parliament to young people?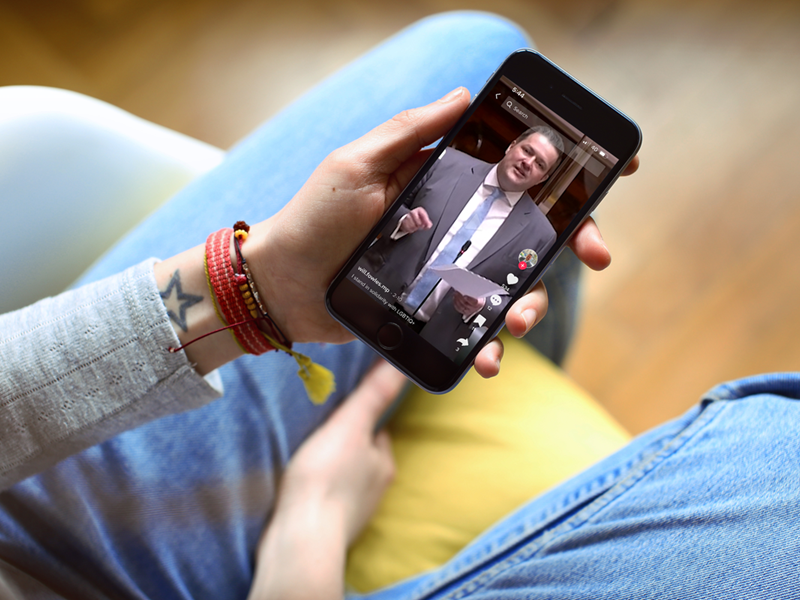 Fowles isn't the only Victorian MP on TikTok. Fiona Patten, who represents the Northern Metropolitan Region in the Legislative Council, has more than 500 followers on TikTok. With ten TikToks, her most successful video is an explainer of the federal Religious Discrimination Bill with 126 comments, some involving users sharing their opinion on the topic.
Patten's TikTok shows the potential of utilising key hashtags, like fyp and auspol, and the TikTok format for a politician to teach, engage and speak up on legislation, especially from a minor party's perspective.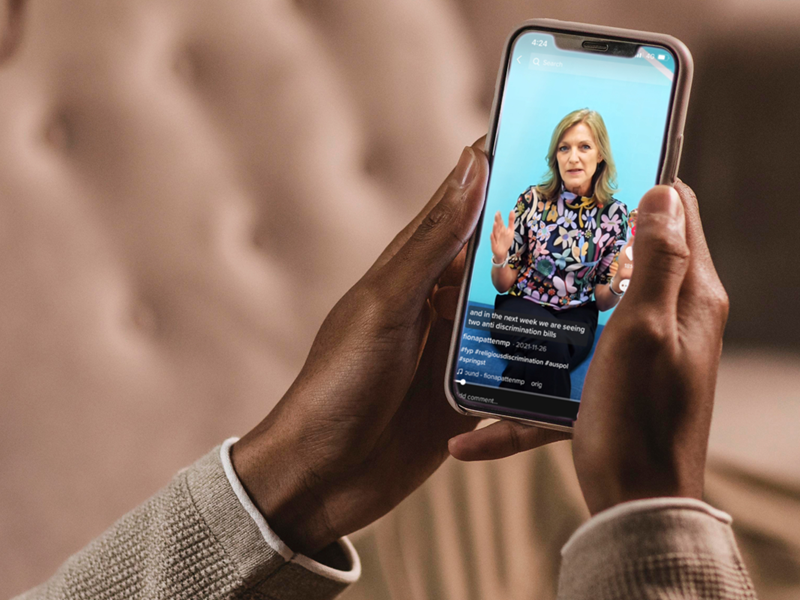 David Southwick, Member for Caulfield, also utilises TikTok as an 'information source'. 'Many young people don't engage with traditional news,' Southwick claims. TikTok for him can be a way to share news, specifically on pandemic-related legislation, the environment and key community concerns. One of Southwick's TikToks calls for the government to increase funding for 4000 intensive care unit beds with Caulfield Hospital as the backdrop.
Similarly to Patten, TikTok has been useful for Southwick to represent a different parliamentary voice as a way to engage with young people. 'I joined TikTok thinking it was one of the best mediums to engage with young people,' he says. Social media for him has presented itself as a channel of advocacy as both a member of the opposition and as a representative of his constituents. 'It's a sort of niche news source.'
Wang and Yakabuwoski from Fowles' office reiterate these benefits. Both claim that by using TikTok trends to their advantage, they can create a 'better chance at going viral' and thus 'let people know what's happening in the government' through 'palatable information delivery'.
'COVID showed us how important it was to get on TikTok,' Wang says, especially to reach a younger demographic that Facebook Live, Facebook's video platform, isn't able to. If you play to the strength of the medium, like short clips and trends, TikTok has benefits for the MPs that use it. Whether these MPs are a backbencher, in opposition, or part of the government, if they or a staff member understand TikTok, it is a lot easier to adapt as a political communication tool.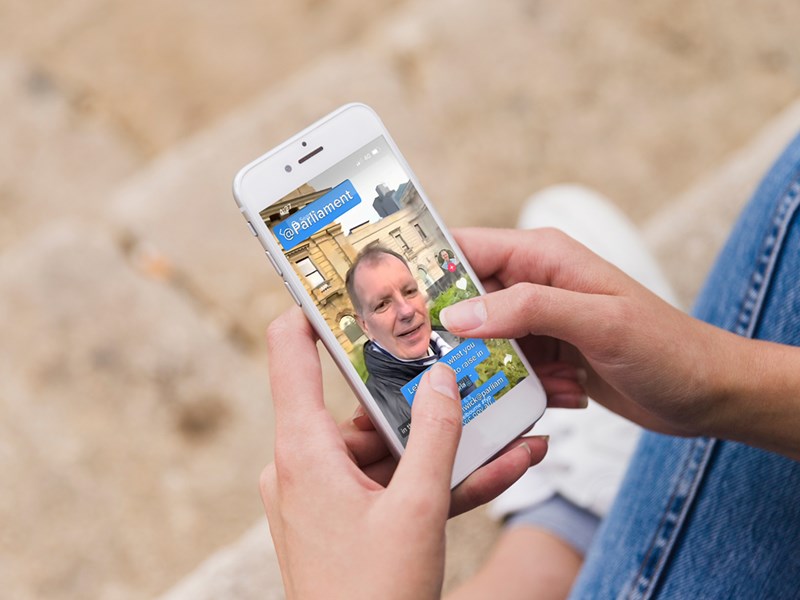 However, TikTok hasn't been embraced by all. Recently, New Zealand MPs have been warned against joining TikTok. The United Kingdom Parliament has closed its official account on the platform. Both have cited data security concerns. There is also hesitancy with the platform within Victoria, though it isn't limited to issues of privacy. Whilst Southwick recommends for his colleagues to use TikTok, he notes that it is not something a lot of politicians feel comfortable with taking up—you have to feel comfortable with being a 'little bit cringy'.
One issue of concern is the knowledge gap that the reliance on social media has created. Matthew Bach, a member of the Eastern Metropolitan Region in the Legislative Council, compares his previous role as an adviser to now. 'Our aim was to get in the local papers—we don't have local papers anymore.' There is now a stronger obligation on MPs in attempting to prevent 'misinformation' and 'fake news', says Bach. TikTok has incited discussions on its algorithm before, with claims it encourages hate speech and misinformation.
Speaking with the staffers for Will Fowles, both agree that it is important they 'are being the advocates of correct information'. It is difficult to know who will see the TikToks as 'the algorithm refines the audience for us', says Yakubowski. 'It reaches people who are willing to be informed by politics', making it difficult for them to see these TikToks unless they go viral. TikTok, from a strategy point of view, is hard to guarantee success. This differs from Meta social media platforms, such as Facebook and Instagram, as 'we don't have access to these stats', notes Wang.
Facebook and Instagram posts can target a specific geographic demographic, known as geotargeting. Whilst this may raise concerns on information security, it does mean an MP can share posts specifically for an electorate, such as key community news. TikTok doesn't have this option according to Yakubowski, making the platform 'a massive experiment'.
There isn't proof that TikTok is effective enough of an engagement tool to be worth the risks it presents. Yet there is merit that no matter the flaws of the medium, TikTok is at least a way for constituents to communicate. Member for Brunswick Tim Read agrees with this sentiment. 'Regardless of the medium [people] are using', constituents' 'genuine attempt to engage' with their representatives is valid. Especially if the medium is dominated by young people, who can meet on their terms.
Social media as a medium for communicating the work of parliament presents challenges in its algorithm and its limitations in reaching the constituents in an electorate. TikTok is too new to guarantee what the long-term consequences are. But with the realities of social media, the pandemic, and how young people engage with politicians, we cannot completely dismiss platforms beloved by young people, because what is the alternative?
About the Author

Chelsea Daniel
A participant in the Parliament Express program conducted by the Parliament of Victoria in partnership with Express Media. The program provided mentoring and engagement experiences, leading to a series of articles written by young Victorians for the Victorian Parliament's website.