Bill banning Nazi swastika passes Parliament
22 June 2022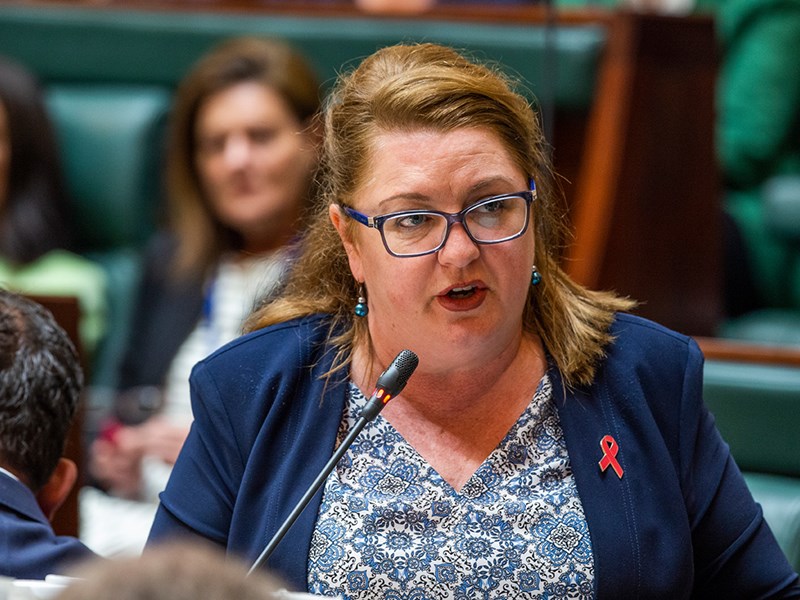 Victoria has become the first jurisdiction in Australia to pass legislation banning the public display of the Nazi swastika (Hakenkreuz).
The Summary Offences Amendment (Nazi Symbol Prohibition) Bill 2022 passed both houses of parliament on 21 June 2022.
It creates a criminal offence which prohibits a person from intentionally displaying a Nazi symbol in a public place or in public view if the person knows, or ought reasonably to know, that the Nazi symbol is a symbol associated with Nazi ideology.
The offence carries a penalty of up to 12 months' jail and a fine of $22,000.
'The display of symbols associated with Nazi and neo-Nazi ideology is harmful and offensive to all members of our society, and particularly to the Jewish community,' said Minister for Crime Prevention Natalie Hutchins when introducing the legislation into Parliament in May this year.
'The display of such symbols in Victoria is particularly abhorrent given, outside of Israel, Melbourne has the largest per capita concentration of Holocaust survivors in the world. The Government also acknowledges that the public display of Nazi symbols is used to communicate hatred and cause harm to a wide range of other groups, including Aboriginal and Torres Strait Islander people, LGBTIQ+ people, people with disability and other racial and religious groups,' she said.
The legislation has some exceptions, including where the display of the symbol is for a genuine academic, artistic, religious or scientific purpose, or for a genuine cultural or educational purpose.
'The use of the swastika by religious communities should never be the target of this offence,' Ms Hutchins said.
'To this end, the bill includes a number of examples which reflect some of the circumstances in which the swastika continues to be used by the Hindu, Buddhist and Jain faiths to aid with education, training and awareness about the religious exception.'
A range of members spoke in support of the legislation (see video snapshot below).
'It is important that we send a very clear message as a Parliament, as a community and as a state that we believe 'Never again'—that we believe the Nazi swastika has no place in this society as a symbol of hate,' said Shadow Attorney-General Michael O'Brien.
'This is about protecting people who are targeted and who are threatened by the display of this symbol by people who are designing to and trying to cause fear and terror in the lives of our fellow citizens,' he said.
The ban was recommended in a March 2021 report by the Legislative Assembly Legal and Social Issues Committee.