Array of questions during committee forum
14 July 2022
Members of the Legislative Council Legal and Social Issues Committee have responded to a range of community questions during an online forum about their work.
Committee Chair Fiona Patten, Deputy Chair Tien Kieu and Committee Member Cathrine Burnett‑Wake shared insights into the way the committee conducts public inquiries and discussed some of the significant topics they have investigated during this term of parliament.
Fiona Patten told the online audience that the committee does investigatory work that the Legislative Council deems important.
'What we found more commonly over the last couple of terms is that individual members in this chamber will ask a committee to investigate a certain issue,' she said.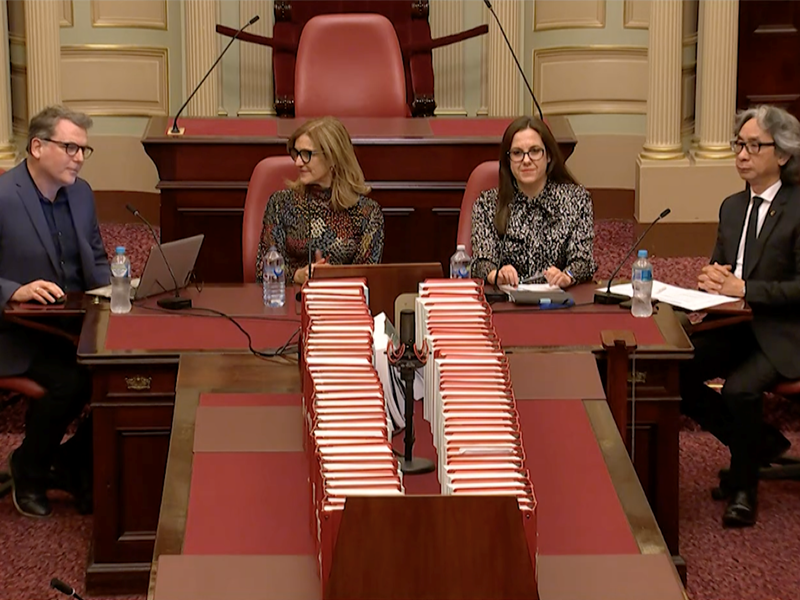 Homelessness and Victoria's criminal justice system, two of the topics examined by the committee during the current parliament, drew the most questions from the online audience.
Tien Kieu noted that the committee has engaged with a range of community members during the inquiries and not just experts.
'We have open mic sessions for people with lived experience to tell us about what happened and what solutions or what they would like to see to address the problems at hand,' he said.
Cathrine Burnett-Wake noted that issues arising in the inquiries undertaken by the committee can be interconnected.
'When we were doing the inquiry into the justice system there was clear evidence coming through that if people had safe, secure housing they would be less likely to have interactions with the criminal justice system,' she said.
'We always have to try and keep working towards finding solutions to help people experiencing homelessness, so they don't intersect with the criminal justice system.'