Treaty Authority Bill passes Parliament
17 August 2022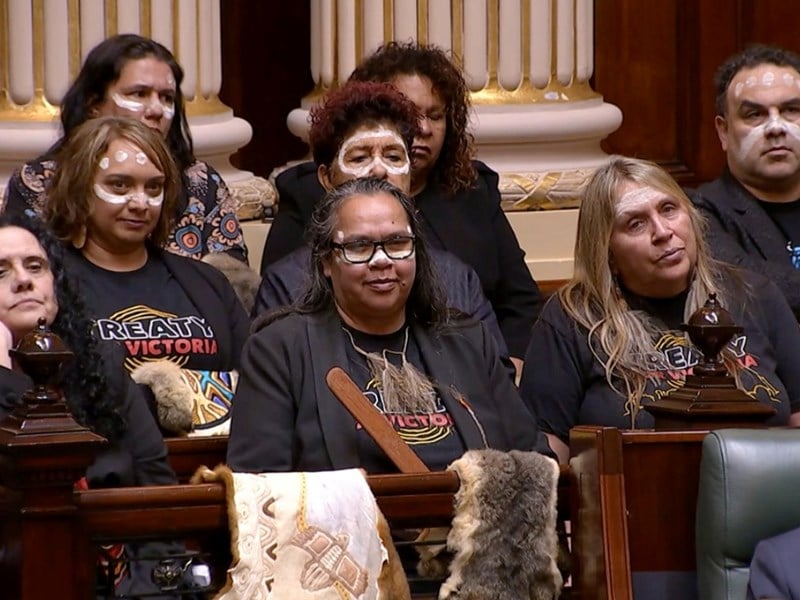 Legislation to establish a Treaty Authority has passed Parliament.
The Treaty Authority and Other Treaty Elements Bill 2022 gives the Treaty Authority the powers and legal capacity to operate as an independent body to oversee treaty negotiations between First Peoples and the state of Victoria.
"For generations First Peoples have called for Treaty to secure structural change to improve the lives of First Peoples, and ensure they have the freedom and power to make the decisions that affect them, their communities and Country," said Gabrielle Williams, Minister for Aboriginal Affairs, when the bill was introduced into Parliament in June.
"Treaty is also a shared opportunity to create a better and fairer Victoria. Every Victorian has a part to play in reconciliation," she said.
The opposition supported the government's legislation, as did the Greens and various other members.
"We want to walk across this land together with all of you to make sure that your aspirations, your desires and your wishes are actually achieved for your particular people but particularly for your children and your grandchildren," said Peter Walsh, Leader of The Nationals and Shadow Minister for Aboriginal Affairs.
"For too long First Nations people have been vilified, traumatised and denied their rights to land, economic opportunity and self-determination. Treaties are the way to begin to fix this wrong," said Dr Samantha Ratnam, Greens Leader, during the Legislative Council debate on the bill.
While the legislation received broad support across the Parliament, one member of the Legislative Assembly and three members of the Legislative Council voted against it.
To read the full debate, go to the Legislative Assembly and Legislative Council Hansard for various dates since 8 June 2022 and search under Bills for the Treaty Authority Bill. A Parliamentary Library bill brief outlines the background to and main elements of the legislation.
This sitting week has also seen the passage of other legislation through parliament. To check which bills have passed go to our Bills Status list on the Bills and Legislation webpage.