After the election, what happens next?
16 February 2023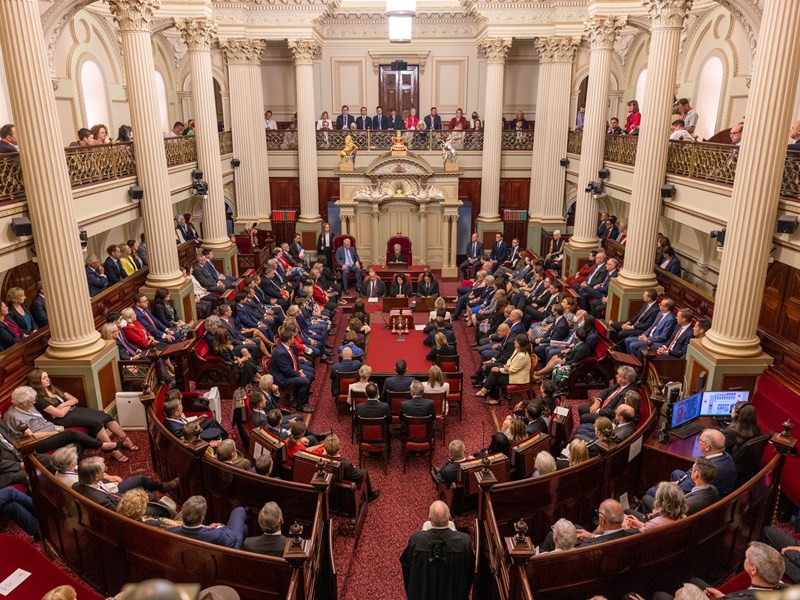 Just like so many new teachers starting out the 2023 school year, 43 new members are joining the Parliament of Victoria for the beginning of the 60th Parliament.
As newly elected representatives there is a lot to do, from setting up electorate offices and hiring staff to learning the processes and procedures of their respective chambers. In this post, we take a quick look at how someone becomes a member of parliament (MP), what happens on their first 'official day' and what their work, both at Parliament House and in the community, might look like.
Becoming a member of parliament
In keeping with the time-honoured traditions of our representative democracy, all eligible Victorians went to the polls on 26 November to decide who would speak for their electorate in state parliament.
Interestingly, following a redrawing of boundaries at the last election, 21% of voters (approximately 910,000) found themselves voting in a different electorate. Electorate boundaries are revised regularly by the Electoral Boundaries Commission (EBC). The Victorian Electoral Commission (VEC) provides a brief overview of the redivision process and the EBC has a full report available on the redivision for the 2022 election, including the detailed process, maps and statistics.
In the Legislative Assembly (lower house) one person is selected to represent each electorate (district). This is determined by a preferential voting system where the elected person must receive more than 50% of the vote, based on first preferences or after distributing second, third or even subsequent preferences.
In the Legislative Council (upper house) there are five people selected to represent each electorate (region). This is determined by proportional voting, where candidates must reach a particular quota – a calculation based on the number of seats available and the number of formal votes cast.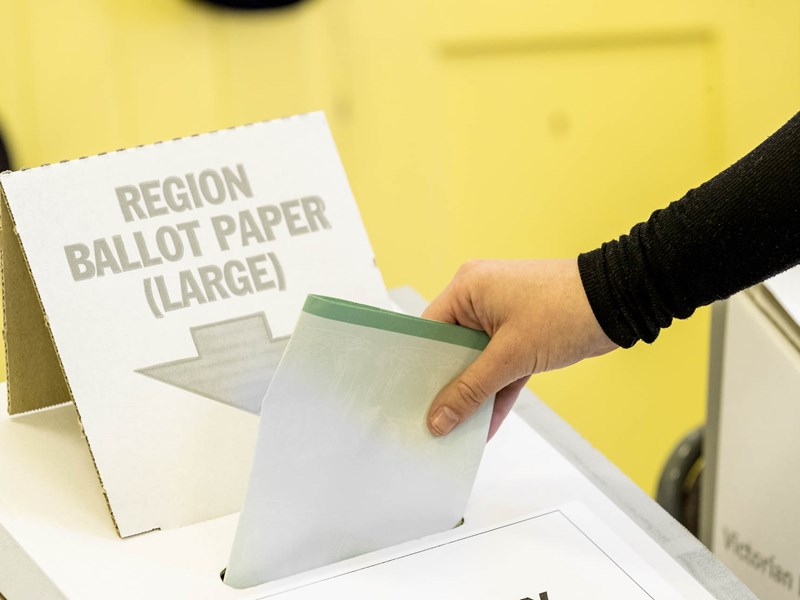 The VEC provides some resources that explain the preferential voting system used in the Legislative Assembly and the proportional voting system used in the Legislative Council. They also have some great animations that explain these voting systems.
On election night and in the days following, we might hear about the unofficial outcomes of an election—which party is likely to form government, the composition of the crossbench, which parties are represented across both Chambers—but it's only once the VEC has officially notified parliament of the outcome for each electorate that a new parliamentary term can be opened, and all elected members can be sworn in.
It can take some time for outcomes to be confirmed in the Legislative Council because of its proportional voting system and the number of members per electorate.
The opening of parliament
The official opening of a new parliament in Victoria incorporates a range of ceremonies and protocols, with traditions from the Westminster System dating back to the thirteenth century sitting alongside First Nations traditions that have been practised for millennia.
At the start of the day, the Governor received a traditional welcome from Wurundjeri man Thane Garvey, who performed a Smoking Ceremony on the front steps and gave the Welcome to Country in Queen's Hall.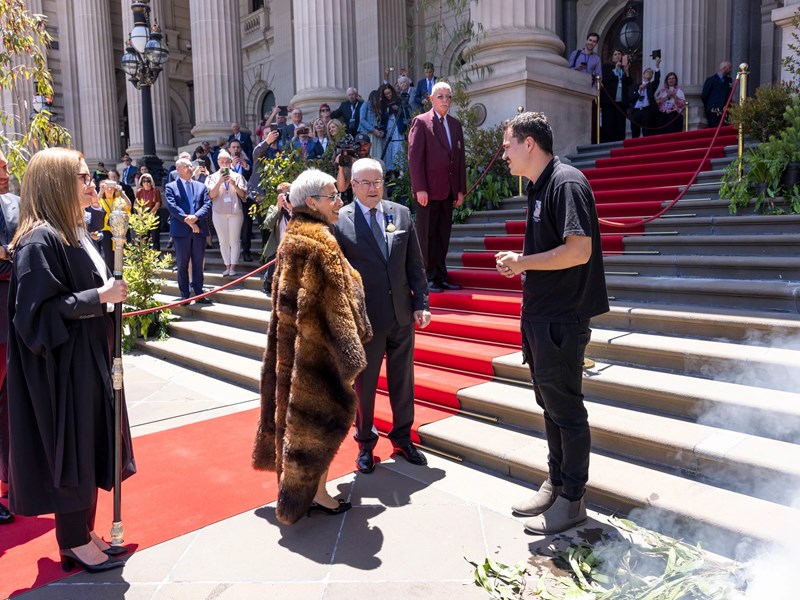 Later, MPs moved to their respective chambers where they were officially sworn-in by taking an oath or affirmation promising to be loyal to King Charles III. At this time, both houses voted to elect their Presiding Officers, the Speaker in the Legislative Assembly, and the President in the Legislative Council, who will oversee parliamentary debates over the coming four years.
This was followed by the Governor's address in the Legislative Council, the only time the three elements of the parliament (the Governor representing the Crown and MPs of both the Legislative Assembly and Legislative Council) come together in the same place.
Once these extraordinary proceedings concluded both houses commenced the work of the 60th Parliament by holding a sitting, including question time.
It is usually a short sitting on this day, where new members will begin to give their inaugural speeches, reports from the previous parliament are tabled and, potentially, the first pieces of new legislation are introduced. The Parliament of Victoria explains: How a law is made animation follows the process of what happens once a draft piece of legislation (a bill) is introduced into parliament.
How do members of parliament represent the people?
One of the roles of MPs is to represent all people from their electorate, regardless of any political affiliations. Once elected, members do a variety of work to represent the interests of their constituents. Within parliament they can speak on behalf of constituents through the various types of speeches they make, including:
Member's statements, a 90 second opportunity for an MP to speak on any matter of importance to themselves and their constituents
Second reading debates, when MPs can highlight their support for or concerns about a proposed law, including the reasons for their decision
Constituency questions, where MPs answer questions about their own electorate
Petitions, which MPs can present to parliament on behalf of their constituents.
Each new member is given the opportunity to give an inaugural speech – their first speech to parliament. They will often use this time to thank people, talk about their motivations for becoming an MP, and outline what they hope to achieve during their time in parliament. A snapshot of the inaugural speeches for the 60th Parliament can be found on the Parliament of Victoria news page.
Hansard is a public record of everything that is said during a parliamentary sitting day. Anyone can browse Hansard to read what has been said about a particular topic, and what a particular MP has said.
When MPs are not meeting at Parliament House, their work in the community is varied and can involve:
Helping constituents, business, and community organisations to access services such as housing, applying for grants, and advocating for their needs
Providing the community with information about services
Helping to build connections in and across their communities
Speaking at functions and attending community events
Promoting their parties' policies
Addressing various community groups, such as school students, pensioner groups and interest groups.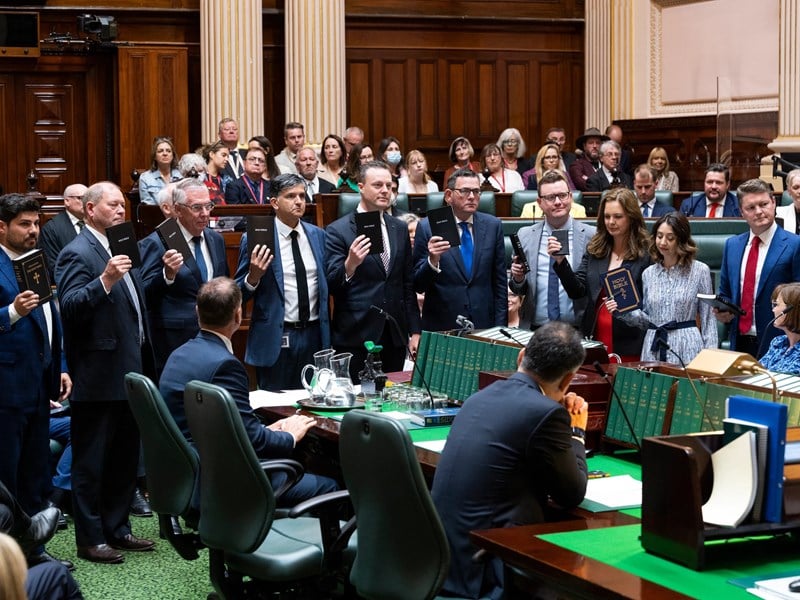 Questions for the classroom
Below are some questions that can be used for classroom discussions, essays, or inquiry projects, such as investigating how democracy works in Victoria.
Why is it important to review the electoral boundaries?
What effect might any changes to the electoral boundaries have on:
- People in the electorate?
- The MPs that represent the electorate?
- People standing for election?
What might be the different effects of electoral boundary changes between city and rural areas? Consider the amount of space an electorate covers as well as the different types of people (demographics) in the electorate and how this might change.
Why does parliament have an official opening based on old traditions from the Palace of Westminster – home of the UK Parliament?
What new traditions would you include in the opening of parliament? What differences might these new traditions make?
What challenges do you think you might face as a new MP?
What would be the best thing about being an MP and representing your community?
If you had to write an inaugural speech, what would you include?
- Who would you thank and why?
- Why did you decide to become an MP?
- What do you hope to accomplish in your time at parliament?