Making connections for primary teachers
10 December 2021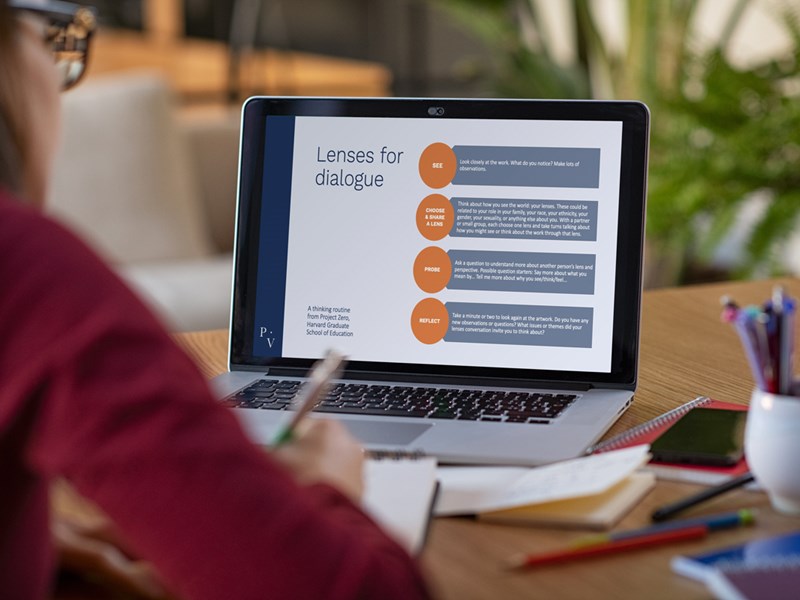 Narelle Wood and Carolyn Scott, educators in the community engagement team, hosted an online professional learning workshop titled Making connections: Parliament, students and communities. The slide deck from this workshop is now available.
The workshop provided primary, casual relief and preservice teachers from schools and universities across metropolitan and regional Victoria an opportunity to explore educational resources and learning activities.
The 90-minute interactive workshop explored key themes including parliament, representation, three levels of government, separation of powers, law making, voting and decision making.
Teachers engaged in a series of quizzes, polls, thinking routines and a collaborative whiteboard to enhance their experience of interacting with these themes and developing their knowledge of civics and citizenship education relating to the Parliament of Victoria.
Upskilling teachers and students in the form of professional learning and educational resources is an area of focus for Carolyn and Narelle. In 2022, they will be working to develop of a range of professional learning opportunities in civics and citizenship education, for both primary and secondary school students and teachers.
This program will provide multiple opportunities for educators and students to connect and will commence in Term 1 2022. Be sure to check out our next edition of Springboard in February 2022 for more information.
Download workshop slide deck