What were young people talking about in this year's Parliament Prize?
05 August 2022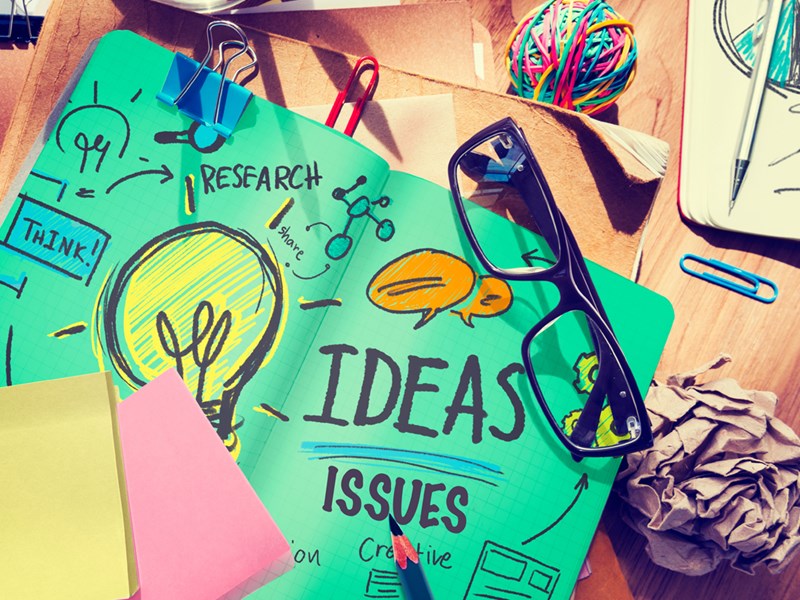 Every year, the young people who enter our Parliament Prize competition talk about a really diverse variety of topics. These range from big concepts and international issues such as homelessness, poverty and global warming, to local issues such as fixing a road crossing, and everything in between.
Based on 675 entries, we've compiled some top-level categories that represent the most popular themes addressed by participants in this year's competition. They provide an interesting insight into the issues young people are thinking about and, more importantly, talking about. Click on each of the categories listed below to jump to more detail about some of the particular topics that are important to young people all over Victoria.
Animal rights - 33 entries
Pet ownership
Keeping cats indoors
Keeping dogs on lead
Removing the cat curfew in Knox City
Responsible Pet Ownership
Restrictions on dog park usage
Reducing the number of dogs in shelters
Finding homes for homeless pets
Animal protection
Shutting zoos and aquariums
Reducing animal abuse and cruelty
Increasing animal protection
Banning horse carriages
Finding humane ways of removing pests
Increasing animal shelters
Banning duck hunting
Stop animal testing
Crime, justice, laws and safety - 19 entries
People safety
Making people safe
Increasing Australia's security against foreign influences
Police endangerment
Cyber safety and laws
Reducing cyber scams
Banning inappropriate images
Cryptocurrency regulation
Implementing laws for the Metaverse
Issues of children under 13 of social media
Online regulations for children
Crime
Crime reduction
Reducing vandalism
Reducing violence on public transport
Stop shoplifting
Removing graffiti that isn't art
Burnouts must be stopped
Laws
Criminal liability for children
Gambling advertisements should be banned
Why we need a constitutionally entrenched Bill of Rights
Changing the definition of consent
Implementing federal ICAC
Increasing bipartisanship in law-making
Child protection
Human trafficking
Raise the age of criminal responsibility
Stop child abuse
Banning the selling of goods made by child labour
Creating safe public transport for children
Education - 47 entries
Curriculum subjects and extracurricular activities
Including in the curriculum subjects and topics such as: consent, CPR training, environmental education, mental health, feminism, public transport safety, mythology, social and life skills, and mindfulness.
The lack of physical education in primary school
Creating more schools focused on art
Civic sensibilities education campaign
Increasing extracurricular activities available at school
Book swap programs
Funding and cost of education
The cost of private school fees
Increasing education funding
Increasing funding for arts programs
The cost of university, either reducing the cost or making university education free
Structure of schooling
Extending the timeline for VCE
Changing the age of when children start school
Longer breaks at school
Shortening the school day
Optional remote learning classes on the weekend
School system overhaul
Student wellbeing
Dogs in schools
Get rid of the bottom lockers
Awareness of students vaping in schools
Assessment and homework
NAPLAN should be abolished
Reduce the importance of a student's ATAR when being considered for a university
Banning homework
Eligibility criteria for Chinese Second Language
Teacher wellbeing and support
Addressing the teacher shortage
Increase teacher wages
Teacher mistreatment
Employment, economy and cost of living - 22 entries
Employment
Address unemployment
Embracing liberalism to reduce the cost of living
Increasing youth employment
Increasing wages and rethinking the minimum wage
Increasing work cover and making workspaces safer
Addressing underpayment of employees
Cost of living
Reducing cost of living
Reducing inflation and taxes
Reducing petrol and gas prices
Reducing the cost of food, housing and medication
Affordable and accessible public transport
Removing the ZLEV user charge
Supporting businesses and the economy
Small business boost
Using Technology for economic growth
Protecting and supporting farmers
Cheaper imported cars and longer warranties for cars
Environmental issues and climate change - 173 entries
Reducing pollution, litter and waste
Reducing beach, ocean, air and noise pollution
Reducing car pollution, such as creating idle-free zones at schools to reduce air pollution
Reducing waste including food waste, landfill and litter, including litter from cigarettes and plastic bottles
Obnoxious oil spills
Cleaning up after your dog
Environment and ecosystem protection
Deforestation and protecting national parks
Environmental concerns in Melbourne
Depletion of natural resources
Overpopulation of deer and the impact on the environment
Increasing tree canopy coverage in Geelong
Save the trees, waterways, oceans, lakes and rivers
Saving the Great Barrier Reef, including stopping coral bleaching and the crown of thorns outbreak
Better labelling of environmentally friendly products
Using cultural burning to protect the environment
Plastic pollution
Banning plastics, including plastic bottles, cups, straws, single-use plastic bags
Reducing plastic use and plastic pollution
Saving whales from plastic
Recycling and reducing waste
Creating a circular economy for the environment
Drink container return system in Victoria
Encouraging people to be Eco Warriors
Increasing recycling
Renewable energies
Increase use of electric vehicles
Change to nuclear energy
Reducing carbon emissions through solar power
Reducing carbon emissions through using renewable energy sources
Climate change
Bushfire Safety
Climate change and finding solutions to the impacts of climate change
Addressing global warming
Protecting endangered animals and animal habitats
Protecting animals from deforestation and reducing habitat loss
Create more parklands for frogs
protecting the Leadbeater possums, axolotls and koalas
Saving injured animals
Wildlife protection
Save the animals in bushfires
Sustainable practices and renewable energies
Sustainability in the paper industry
Woodside gas
Why people should become vegetarians and factory farms should be banned
Why we should ban the use of petrol cars in Australia and Increase the number of electric cars and make electric cars cheaper
Renewable energy
Reducing fossil fuels and greenhouse gases
Food insecurity
Health, mental health and wellbeing - 87 entries
Health and illnesses
Banning cigarettes
Changing e-cigarette packaging laws
Dangers of and the need to ban vaping
Bringing back mask mandates
Dealing with Covid
Vaccines should not be mandatory
The need for medical cannabis for epilepsy treatment
Violent video games must be banned
Healthcare workers health and wellbeing
Doctors and nurses should get paid more
Expanding the PBS
Extending mental health support beyond school
Healthcare worker safety
Supporting health care workers
Health care system and staffing
Improvements to the Victorian health system
Ambulance shortage in Victoria and using 000 calls for emergencies only
Reducing wait times at emergency departments
Increasing the number of workers in Australian healthcare, including local facilities and in rural maternity wards
Increasing NDIS Funding
Making mental health free under Medicare
Public funded health care and quality healthcare for all
Supporting hospitals
Better aged care and support to the elderly
Children's health
Reducing childhood obesity, anxiety and stress
Stopping child abuse
Supporting children through family crises
Improving physical health and wellbeing in children
The importance of youth services for young people
Increasing the number of foster carers
The danger of drugs in high schools
Compulsory team sports for all children
Mental health
Mental health support for people under age 18 including in primary schools
Suicide prevention, including suicide prevention for men
The importance of mental health
Wellbeing clubs
Removing the stigma around therapy
Health and lifestyle
Making healthy food choices
Spending time outside to increase wellbeing and appreciating beauty
Reducing plastic surgery
24-hour news cycle
4-day work week
Reducing the amount of screen time for everyone
Reducing sugar consumption
Bullying
Cyber bullying and safety
Stopping workplace bullying and abuse
Homelessness
Helping the homeless
More homeless shelters
Post-pandemic poverty support
Addressing poverty
Human rights, anti-racism and anti-discrimination - 85 entries
Rights for people with disabilities
Ableism
Autism awareness
Disability discrimination and rights
Disability visibility
Increasing funding for children with disabilities
Removing barriers for children with disabilities
Cultural and religious awareness and rights
Catering for multicultural dietary requirements at school functions
Implementing Empathy Day
Ensuring freedom of religion
Muslim rights
Respecting religions and cultures
Supporting multiculturalism through restaurants
LGBTQIA+ rights and support
More support for transgender youth
Addressing homophobia and transphobia
LGBTQIA+ rights and education
Gender equality in sport
AFLW gender pay gap in sport
Giving boys access to playing netball
Increasing the number of female change rooms in rural sporting facilities
Reducing sexism in sport
Representation of women in sport
Women's sport media
Pay gap and representation
Gender pay gap
Women's rights and equal pay
Reducing sexism in Australia and in schools
Reducing gender stereotyping
Increasing the number of women in parliament
More diverse representation in parliament
No more gendered school uniform
Paid parental care
Women's rights, health and safety
Ending domestic violence
Female genital mutilation
Free sanitary items for all Victorian female students
Preventing sexual misconduct in schools
Reducing the chance of abuse
Women's right to chose
Youth and voting rights
Lowering the voting age and allowing children to vote
It shouldn't be compulsory to vote
Increasing opportunities for children's voice and youth empowerment
The importance of youth volunteering in Bayside
Youth equality
Lowering the employment age to 13 Work Younger
Refugee rights
Permanent residency for refugees
Refugee rights and support
Treatment of asylum seekers
First Nations People's rights
A fairer justice system for First Nation's People
Aboriginal deaths in custody
The overrepresentation of First Nation's Youth in prison
Supporting First Nation's Peoples
Indigenous women issues
Respect for Country
Change the name of Melbourne
Changing Advance Australia Fair and create an All Australians Anthem
Australia Day
Indigenous culture and recognition in schools
Teaching Aboriginal Languages in school
More Aboriginal and Torres Strait Islander shows on tv
Racism
Racism and respect
Racism in sport, football and soccer
Racism in schools and young people
Reducing racism and segregation
Infrastructure and transport - 22 entries
Traffic and safety
Creating safer roads
Reducing traffic and traffic congestion
Safer school zones and rethinking school zone speed limits
Removing unsafe crossings
Reducing roadworks during school hours
Building cyclist paths to ensure student's safety when riding to school
Cyclist safety and access to bike paths
Increasing road safety for cyclists
Bike path lighting
Increasing the number of bike parks, mountain bike trails and tracks
Building and infrastructure
Builders needed
More buildings and trees in my suburb
Increasing use of public transport
Long term road work planning and reducing impact on local communities
More street lights
Stop demolishing buildings
Safety
Implementing earthquake warning systems
Warning system for electricity outages
Putting powerlines under ground
Local issues - 35 entries
Traffic, roads and footpaths
Creating safer crossings on Greenvale Drive
Dangerous driving in the Dandenong Ranges
Fixing potholes and cracks on local roads
Fixing the paths and walkways in Echuca
Implementing congestion pricing for Melbourne CBD
Williamstown road proposal
Sporting facilities
Sport in Geelong
Building an indoor swimming pool for Nagambie
Indoor basketball court for the local community
Increasing the number of bicycle-tracks and jumps in Greenvale
Facilities and amenities
Reducing litter in local parks and rivers by emptying bins in local parks more often
Fixing the storm in the Dandenong Ranges
Better Wi-Fi in the Greater Shepparton Region
Increasing the number of public toilets in Whittlesea, community gardens in local areasand the number of local shopping centres
Increasing the number of local shopping centres
Rebuilding the Mt Dandenong Kinder
More plants In Boroondara
Rubbish in Gardiners Creek
Creating community
Creating more community events and festivals
Saving the market at Beckley Park
Sports
Free sports streaming
More funding for sports
Parent behaviour at children's sports
World issues
Gun laws in America
Fixing world hunger
Helping Ukrainian children
Supporting Ukraine and helping Ukrainians with visas