Side Dining Room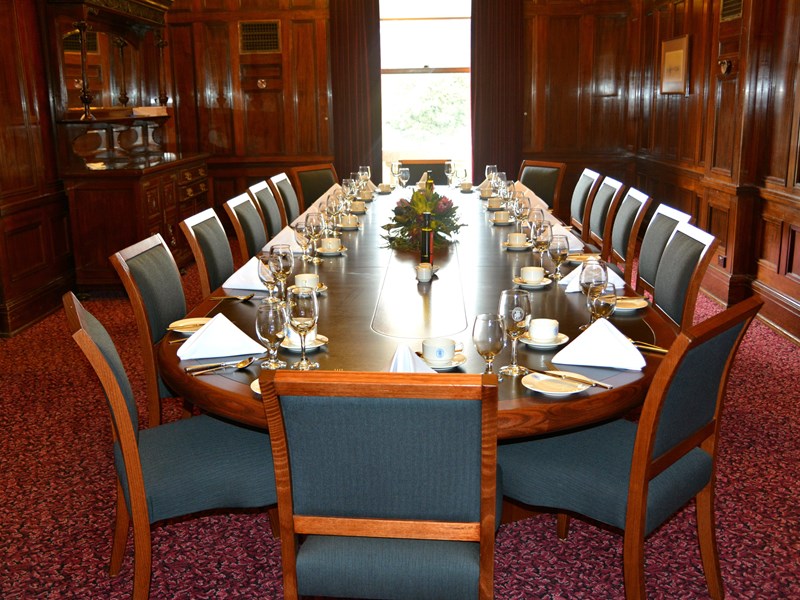 Warm and intimate. A smaller space for meetings or dining. Located on level two at Parliament.
This beautiful room, overlooking the gardens and St Patrick's Cathedral, is the perfect venue for a private dining experience or business meeting
Function types
Team workshops, meetings and conferences, breakfast, lunches or dinners.
Capacity
| Room set-up | No restrictions |
| --- | --- |
| Boardroom | 20 |
Bookings
If you would like to hold your event at Parliament of Victoria or make an enquiry, please complete the Function and Event Booking Enquiries Form
Parliament House is open from 8:00am until 5:30pm, Monday to Friday (excluding public holidays), and from 8:00am until 30 minutes after the last House rises on sitting days.
Events taking place outside these hours will incur costs to open the building and ensure adequate levels of staffing and security.
Depending on the timing and scope of your event, weekday costings start at $1,394.00, and weekends and public holidays start at $3,772.00. These costs are in addition to venue hire, catering, and room set-up.
Our team can provide you with an accurate quote on request.