Online incursions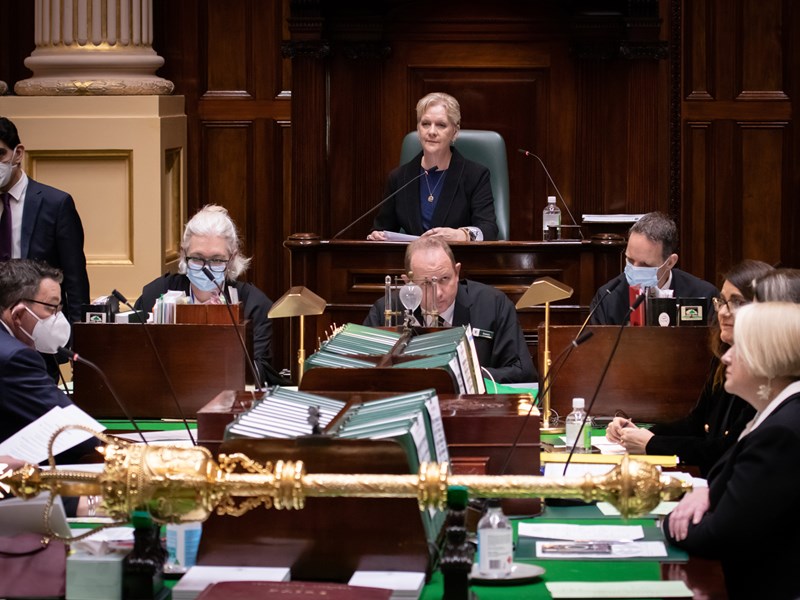 Online incursions available via Webex
We run Free online incursions for grades 5 – 12 in groups of up to 30 students per session.
'How a law is made' – Grades 5 and 6.
Learn how an idea can come become a new law (30 minutes)


'Your Voice in Victoria' – Grades 7 and 8.
Ways we can engage with Parliament and the making of laws (35 minutes)


'Influencing Parliament' – Grades 9 and 10.
Exploring some of the internal and external influences on the decision-making powers of Parliament (35 minutes)


'Medically Supervised Injection Centres' – VCE Legal Studies.
A case study on a Parliamentary committee leading to law reform (40 minutes)
Date and time
Online incursions are available Monday to Friday on non-sitting weeks and are held at 9:00 am, 10:00 am, 11:00 am, 1:00 pm, 2:00 pm.
On weeks when Parliament is sitting, we offer sessions on Monday and Friday only.
Bookings & Enquiries
Make a booking
To make a booking, click the button below to view our available dates and times.
Once you have found your preferred dates and times, email your booking request to tours@parliament.vic.gov.au with the following information:
Selected date/s
Time/s
Number of students (up to 30)
Class year level
School name and address
Contact number for the booking
Enquiries