Group voting tickets explored in parliamentary library paper
19 July 2023 Read the research paper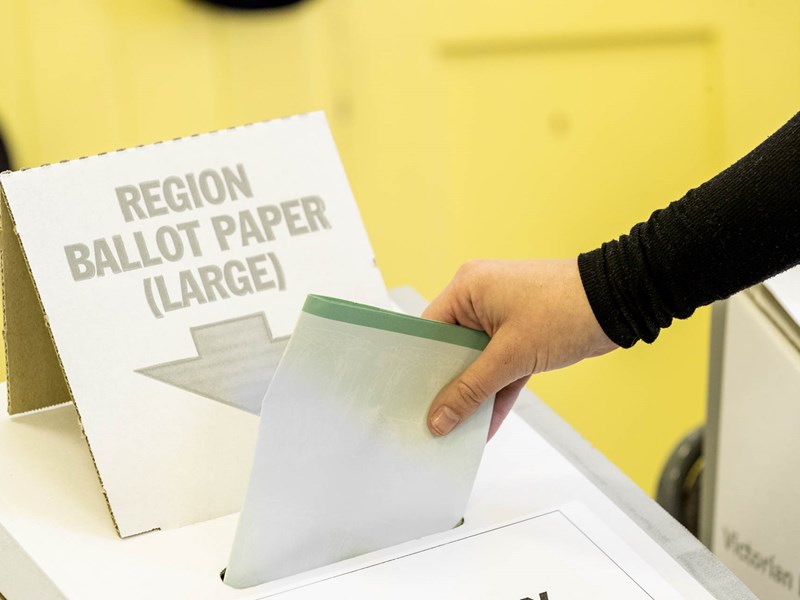 Group voting tickets are one of the most controversial features of Victorian state elections.
Group voting tickets (GVTs) come into play when a voter votes 'above the line' in an election, thus allowing the party they have voted for to allocate their preferences according to a registered list. Victoria implemented GVTs in 2003 as part of reforms to the Legislative Council.
GVTs first emerged in the 1980s as a way of simplifying voting in state and federal elections.
But over time the system has become a controversial one. This is partly due to the proliferation of micro-parties, the influence of so-called 'preference whisperers' and the subsequent election of candidates with very low primary votes.
When candidates with very small initial votes began to 'trade preferences' with one another to obtain a necessary quota, the Australian Senate and many states responded by changing their electoral processes to allow for optional preferential voting both above and below the line and eliminating the need for GVTs.
All other state parliaments in Australia have now abolished GVTs.
A new paper from the Victorian Parliamentary Library discusses these issues and Victoria's experiences with GVTs.
The paper explores many of the concerns raised over GVTs, placing them in historical context and examining the impact of GVTs on both the 2018 and 2022 elections.
The paper also examines the substantial and ongoing work of the Electoral Matters Committee, which is examining GVT's as part of its review of the 2022 election, due to be tabled in parliament by May 2024.