Preparing for the Parliament Prize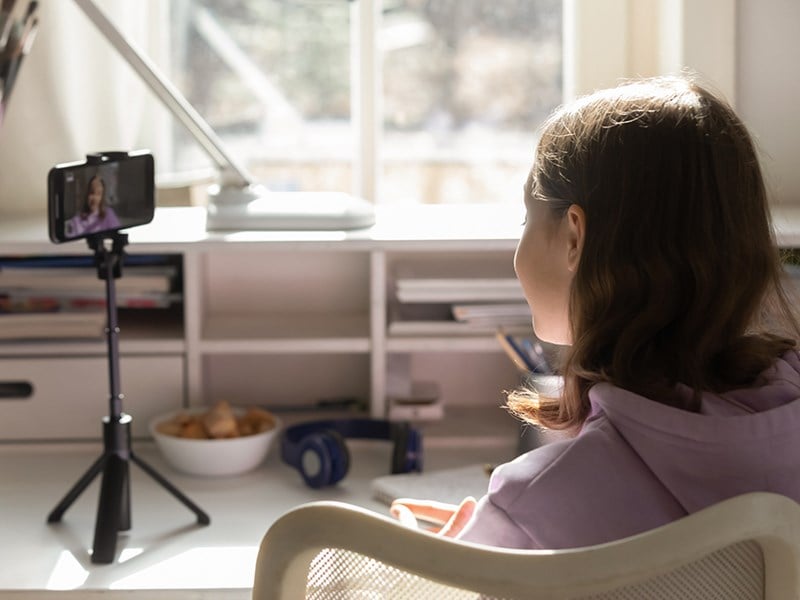 The Parliament Prize is an annual competition delivered by the Victorian parliament that gives students an opportunity to talk about issues that are important to them. Students are asked to consider what they would say to parliament if they were an MP and record their own 90-second Member's Statement video.
To help students prepare their entries for The Parliament Prize, we've developed a series of short student guides full of handy hints. Each guide focuses on a different phase of developing an entry, from choosing a topic through to submitting an entry.
We've also put together some notes for teachers, to help students develop their Member's Statement, whether for the Parliament Prize or as part of other classroom activities.
Entry to the Parliament Prize opens in term two and winners are announced in term three. Specific key dates are announced each year via the parliament's social media channels and Springboard education newsletter.


What is a Member's Statement?
Each day that parliament meets, a Member of Parliament (MP) has an opportunity to make a 90-second speech on any topic or issue they consider to be important. This is called a Member's Statement. One of the great things about Members' Statements is the range of topics and issues that MPs speak about. They might talk about the achievements of people or organisations in their electorate, challenges being faced in their local community, or perhaps broader state or national issues. You can see what MPs speak about during Members' Statements by looking at Hansard, which is the record of what is said in Parliament.


Resources for teachers and students


Teacher notes
The teaching notes includes ideas for classroom activities, exploring the purpose of Members' Statements, writing Members Statements, as well as some research strategies and examples of statements from the parliamentary chambers.
Choosing your topic – student guide
If you're keen to enter the Parliament Prize competition this year but you're not sure what your topic will be, or perhaps you're not yet sure what to say about the topic you've chosen, then it's time to do a little bit of research. Here are some research tips that might help you settle on your topic and develop a convincing message
Researching your topic – student guide
You have 90-seconds to speak to parliament. You've picked a topic that you're passionate about, something you find think everyone should know about. Now what? Here are some questions and tips to help with your research.
Preparing your Member's Statement – student guide
The Parliament Prize is a chance to think about what's going on in your own community, the issues or topics that you want to draw attention to, and the reasons why they matter. Here are some important things to think about as you prepare your Member's Statement.
Filming your Member's Statement – student guide
The Parliament Prize is a video competition, and while many students speak directly to the camera, there are a couple of important things to consider when filming, to make sure your message comes across loud and clear.
Produced by Bill, one of our Communications Advisers here at the Victorian Parliament, this video offers some great tips to keep in mind when filming your entry. It's a useful starting point when you're ready hit record.
Submitting your entry – student guide
You've done some great research and filmed a really good version of your Member's Statement, now it's time to submit your entry. Here are a few things to consider before you hit 'send'.
Classroom connections

The curriculum links below detail how the Parliament Prize addresses the most relevant parts of the Victorian curriculum: Civics and Citizenship, as well as some of the relevant VCE subjects. The level descriptions for the Victorian curriculum are based on the achievement standards and can be used to inform any assessment practices. For specific content descriptors at each level of the curriculum, visit the blog post Connecting Parliament Prize to your classroom.

Because the Member's statement format can be used to develop a range of skills, the Parliament Prize will also be relevant to other curriculum areas such as Years 5 to 10 English and VCE: English Language.

Levels 5 & 6

By developing Members' statements students identify various ways people can participate effectively in groups to achieve shared goals. They analyse contemporary issues and use evidence to support a point of view about civics and citizenship issues. They identify possible solutions to an issue as part of a plan for action. Members' statements are an opportunity for Members of Parliament to speak to parliament on matters of interest and importance to their communities.

Levels 7 & 8

By investigating Members' statements students identify features that enable active participation in the democratic process, and explore different points of view and the diverse nature of Victorian and Australian society. They analyse issues about the factors that contribute to people's sense of belonging and identify ways they can be active and informed citizens, and take action, in different contexts.

Levels 9 & 10

By exploring different ways Members of Parliament represent their constituents, including through their Member's statements, students evaluate a range of factors that sustain democratic societies and analyse ways they can be active and informed citizens in different contexts, taking into account multiple perspectives and ambiguities.

VCE Legal studies, Sociology and Politics

While there may not be sufficient time to include the Parliament Prize in your teaching program at the VCE level, the competition is an example of active participation and this can be connected to a number of Areas of Study within the relevant VCE subject. Students may be passionate about particular issues and wish to use Parliament Prize as a way of advocating for an issue or to raise awareness for a particular issue, topic or organisation.